Asylum seeker slashed his wrists as 'distressed' migrants deported on Home Office charter flight, report reveals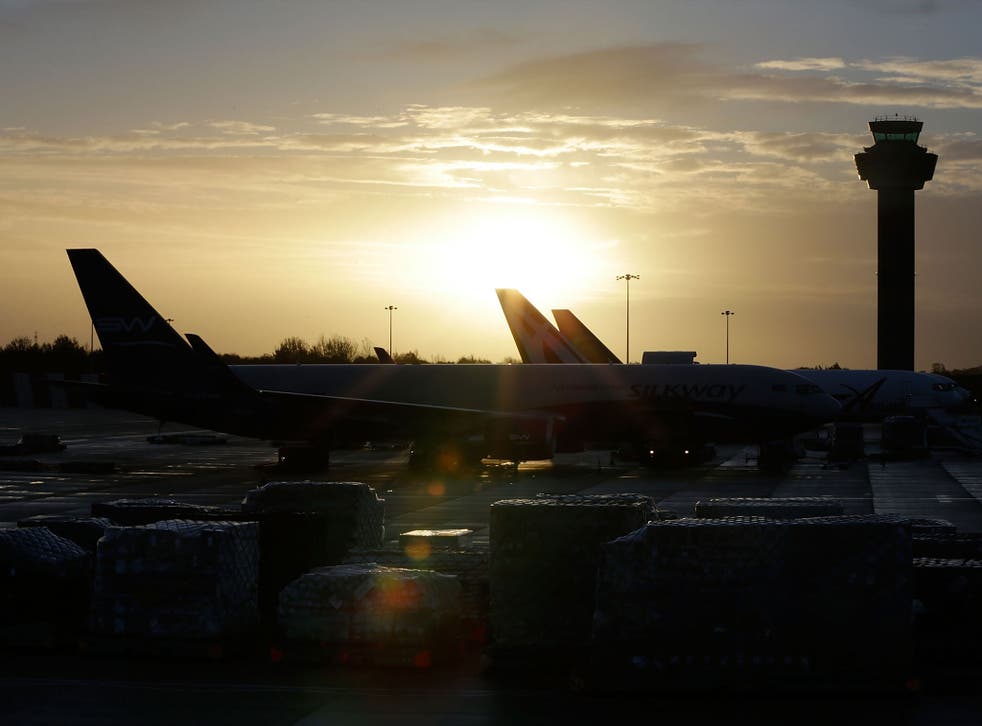 An asylum seeker cut his wrists on a charter flight as the Home Office deported him, a report has revealed.
Another man on the same plane, who was also known to be a suicide risk, had concealed a blade in his mouth and several people were "very distressed", HM Inspectorate of Prisons said.
"There had been a number of incidents of actual self-harm in the preceding days by detainees who had been told they would be on the flight," the report added.
"Some had been removed from the list to travel on this occasion. Two with identified self-harm risk travelled, one of whom harmed himself in transit and the other had a concealed blade in his mouth."
The man who harmed himself was found cutting his wrist inside an aircraft toilet with a small blade, and then a handcuff was put over the bleeding wound, HM Inspectorate of Prisons said. It was later treated.
The watchdog found that officials fitted handcuffs to three asylum seekers "to inflict pain", while seven were made to wear waist restraint belts.
Inspectors said they had not seen the incidents but the minimum use of force necessary should also be used "as a last resort".
The report was published after the Home Office blamed "activist lawyers" for causing delays and cancellations to deportation flights after launching legal challenges, including some relating to human rights.
It was the first charter flight used by the British government to deport migrants after the coronavirus outbreak, but the report said few face masks were worn and social distancing was not observed.
The plane carried 14 asylum seekers and 86 staff from Stansted airport to Frankfurt and Toulouse on 12 August.
They were deported under the Dublin convention, which will be lost after Brexit and allows the UK to send asylum seekers to other EU countries deemed to be responsible for their applications.
The detainees, aged between 19 and 43, were from Iran, Sudan, South Sudan, Iraq, Afghanistan and Guinea Bissau.
They were removed from detention facilities in the middle of the night and loaded onto coaches.
At 3.25am, the report said a young detainee was "brought down in wrist locks and handcuffed" in the Brook House immigration removal centre, near Gatwick.
It said that as he was restrained around the waist he was in tears, saying: "If I go to Germany, they'll send me back to Iran."
Another man had been told that he would not be deported, but then was forcibly removed from his cell and sustained a "bloodied nose".
He was put in wrist locks, a waist restraint, loaded in a van and said he suffered chest pains, before officials confirmed that his flight had been cancelled.
Two detainees were physically carried onto the plane in leg restraints after they would not walk on board.
The report said that during the removal process, the safe capacity for social distancing in handling areas was exceeded, few escort staff or detainees wore face coverings and there was not enough protective equipment available.
Peter Clarke, HM chief inspector of prisons, said it was "the first removal flight on which all detainees were being returned involuntarily since the suspension of such chartered flights at the beginning of the Covid-19 period".
"Very little priority was given to wearing face coverings or maintaining distance. A very large number of staff accompanied a relatively small number of detainees," he added.
"There were times when the sheer number of people, many of whom were in effect little more than spectators, hindered the effectiveness of the operation."
The report was released on Friday as more details emerged about plans reportedly considered by the government to stem English Channel crossings.
Priti Patel in Dover as Government face criticism over migrant crossing crisis
Temporary "marine fencing" and a wave machine were said to have been floated, and the Home Office has not denied that it considered processing asylum seekers on an island 4,000 miles from the UK.
Permanent secretary Matthew Rycroft also declined to answer direct questions on whether disused ferries could be turned into processing centres.
Labour leader Sir Keir Starmer condemned the "inhuman" suggestions, adding: "This isn't creative thinking, this is lurching from one ridiculous proposition to the next - these suggestions are inhuman and the government shouldn't be pursuing them."
Register for free to continue reading
Registration is a free and easy way to support our truly independent journalism
By registering, you will also enjoy limited access to Premium articles, exclusive newsletters, commenting, and virtual events with our leading journalists
Already have an account? sign in
Register for free to continue reading
Registration is a free and easy way to support our truly independent journalism
By registering, you will also enjoy limited access to Premium articles, exclusive newsletters, commenting, and virtual events with our leading journalists
Already have an account? sign in