Suspected Iranian migrants found on Kent coast after crossing channel in inflatable boat
Group landed close to Folkestone Harbour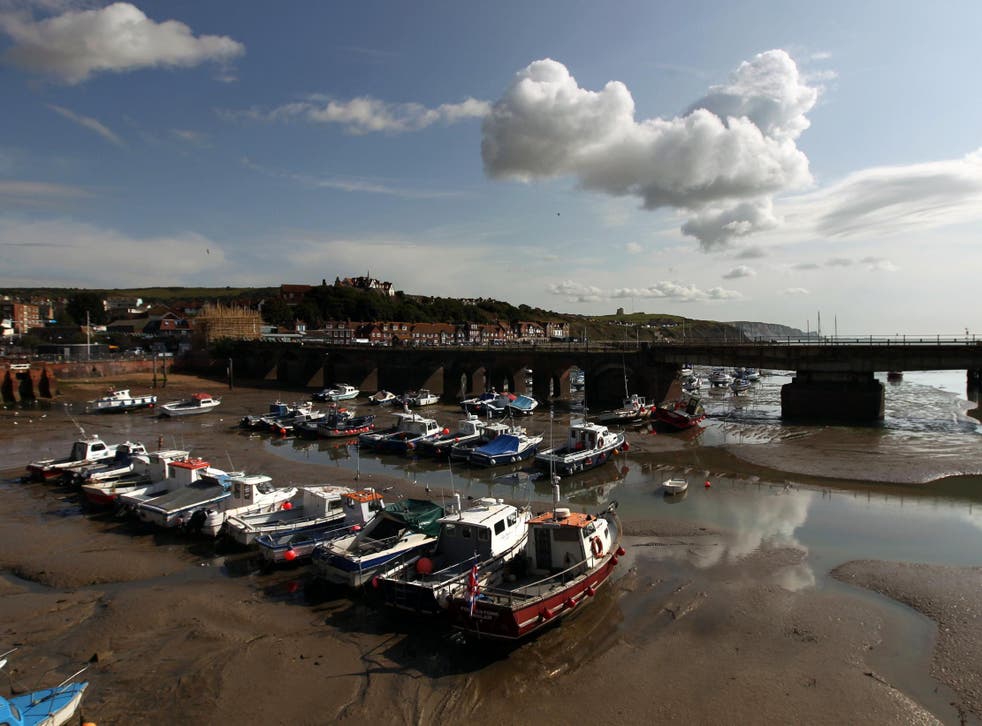 Nine people, thought to be migrants from Iran, have been found along the coast at Folkestone after arriving in the UK in an inflatable boat.
Kent Police said they were called at 6.54am on Sunday to reports of concerns for people in a boat just off the coast of Dover.
The Home Office confirmed that the Border Force responded and found the group in a small vessel which had landed close to Folkestone Harbour.
They were brought to Dover with the help of the coastguard.
"All of these individuals will now be processed in line with the immigration rules," said a Home Office spokesperson.
Authorities have responded to a number of similar groups arriving at the Dover Coast in the last week
On Wednesday, three boats with people thought to be migrants on board were picked up by the coastguard.
A total of seven men, one woman and a toddler from Iran were on board one boat and were stopped by officials at around 5am.
Another vessel, containing 10 Iranian men, was found off the Kent coast at 9.15am.
Shortly after 2pm, a third boat carrying five people was met by a merchant vessel near Ramsgate.
Fourteen men and three minors – all Iranian – were also stopped at Dover Harbour on Tuesday after trying to make their way into the country on board a fishing boat.
In another incident, Port of Dover police officers found seven men while searching a heavy goods vehicle arriving from Calais on Tuesday afternoon.
The Home Office said three of the group said they were Iranian, while four identified themselves as Iraqis.
Support free-thinking journalism and attend Independent events
Iran's currency has collapsed to record lows this year as people in the country struggle with the impact of sanctions and government corruption.
"We continue to work closely with law enforcement partners in the UK and overseas to tackle people smuggling at source," said a spokesperson from the Home Office.
"Nobody should put their life at risk attempting to smuggle themselves into the UK across the Channel. Thankfully, this route to the UK remains relatively rare."
Additional reporting by agencies
Join our new commenting forum
Join thought-provoking conversations, follow other Independent readers and see their replies