Destitute migrants unlawfully forced into homelessness, High Court rules
One South African man spent nine months living in tent after being denied accommodation by Home Office when leaving immigration detention – under policy ruled to be 'systematically unfair'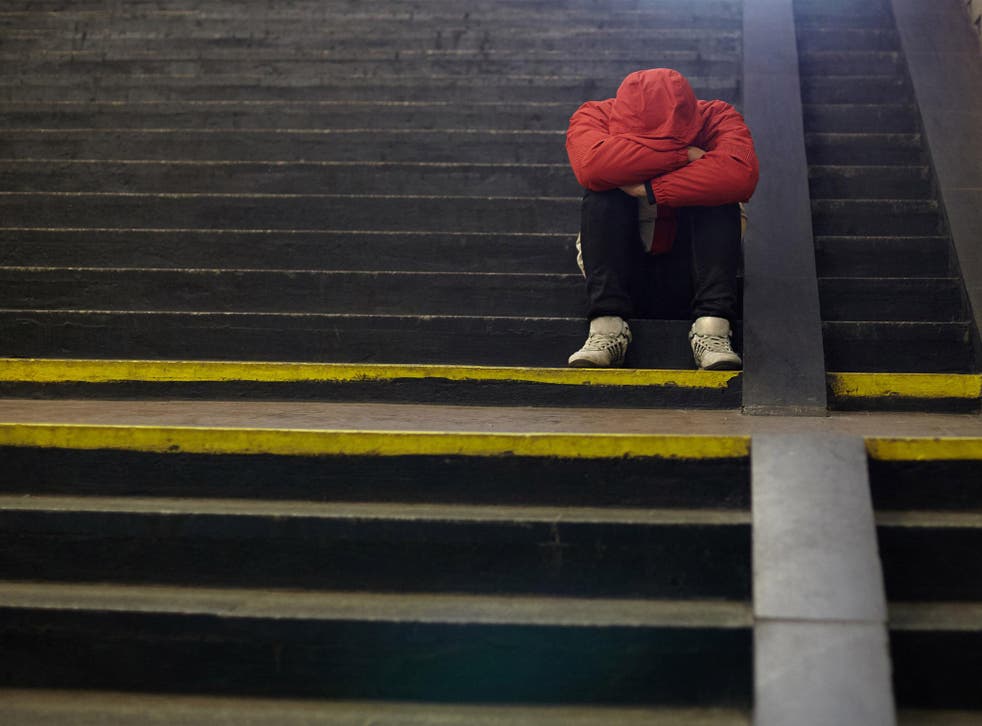 Destitute migrants have been unlawfully forced into homelessness or held for prolonged periods in detention because the Home Office is using a "systematically unfair" policy to determine their eligibility for accommodation, the High Court has ruled.
One South African man spent nine months living in a tent as a result of being denied accommodation by the government when leaving immigration detention, during which he was unable to wash and eat regularly, and lacked electricity and running water.
A schizophrenic Polish woman, who gave a history of rape while previously homeless, was unlawfully held in detention for a prolonged period because she wasn't granted bail accommodation.
The two individuals, both of whom were detained after being convicted of offences in the UK, brought a challenge to the lawfulness of the Home Office's policy for providing housing to non-asylum-seeking migrants who cannot be deported – whether because of a lack of travel documents or ongoing immigration appeals – but have no other means of support.
The Home Office had admitted that decisions made in both cases were unlawful, accepting "flagrant" errors in the first case, but argued that these were "aberrant errors" by individual caseworkers, and that its policy remained "fair and lawful".
However, in a judgment last month that was highly critical of the Home Office, Mr Justice Johnson ruled that its practice for granting housing to destitute non-asylum-seeking migrants – known as Schedule 10 accommodation – was unlawful.
The judge said the policy was "systemically unfair" and failed to consider exceptional circumstances in individual cases, adding that it was "deficient in respect of each and every component of the irreducible minimum criteria for fairness".
Both claimants were awarded damages – the South African national for having his Article 3 rights breached as a result of a lengthy period of street homelessness, and the Polish woman for unlawful detention.
The department confirmed on Thursday that it would not be seeking to appeal against the judgment. It will now be required to redraft its processes for the accommodation of certain destitute migrants.
Nina Rathbone Pullen, partner in the public law department at Wilson Solicitors LLP, which represented the two clients, said the judgment must lead to a "root-and-branch revision" of the Home Office's approach in these cases.
Home Office to carry out review of hostile environment following Windrush says Priti Patel
"This judgment is a very important recognition of the unfairness and arbitrariness to which the Home Office subjects destitute immigrants in need of accommodation and the appalling human costs of Home Office errors and delays," she added.
A Home Office spokesperson said: "We are carefully considering the judgment and are amending current guidance to address the concerns raised. We continue to provide support to those who would otherwise be destitute."
Register for free to continue reading
Registration is a free and easy way to support our truly independent journalism
By registering, you will also enjoy limited access to Premium articles, exclusive newsletters, commenting, and virtual events with our leading journalists
Already have an account? sign in
Register for free to continue reading
Registration is a free and easy way to support our truly independent journalism
By registering, you will also enjoy limited access to Premium articles, exclusive newsletters, commenting, and virtual events with our leading journalists
Already have an account? sign in
Join our new commenting forum
Join thought-provoking conversations, follow other Independent readers and see their replies