Mind the maternity gap: 50,000 women a year don't get jobs back after taking leave
Yvette Cooper condemns curbs on women's rights and reveals how the Civil Service treated her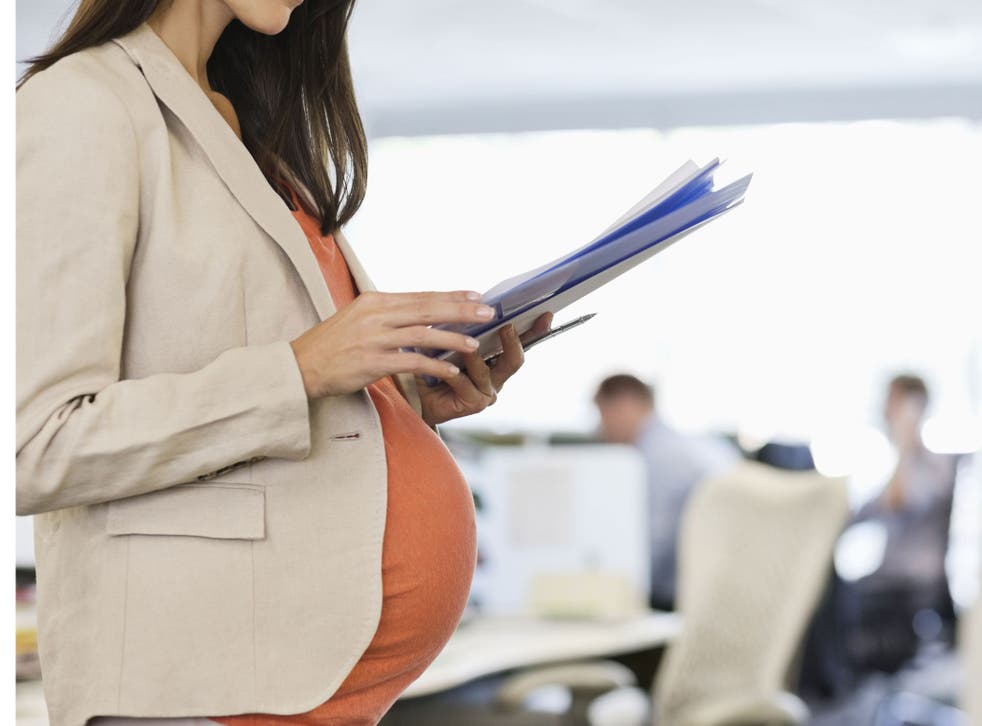 Up to 50,000 women who take maternity leave each year are unable to return to the jobs they left behind because of discrimination by employers, research seen by The Independent suggests.
Figures analysed by the House of Commons library found that as many as 14 per cent of the 340,000 women who take maternity leave every year find their positions under threat when they try to return.
Some are told that they cannot do their old job part-time and are forced into roles with less responsibility while others are effectively constructively dismissed. Those who do return to the same job sometimes find it harder to get promotion, leading to a growing pay gap between men and women in later life.
With new Government rules obliging women to pay £1,200 to take a maternity discrimination case to employment tribunal, Labour intends to make maternity rights a key issue in the run-up to the next election.
Writing in The Independent today, Yvette Cooper, who became the first government minister to take maternity leave while in office, describes the difficulties she faced when she temporarily left work.
She pledged that Labour would implement a national crackdown on employers who flouted existing employment laws, as well as examining ways to provide cheaper and more flexible childcare.
"[When I had] my third child, senior civil servants treated [my] maternity leave with hostility, making it hard to keep in touch, and trying to change my job and working arrangements while I was away," Ms Cooper writes.
"It was sorted eventually, but it shouldn't have been a battle. The last thing you feel up to in the final hot and bothered weeks of a summer pregnancy, or the baby's early sleepless months, is another argument about your job."
In a survey of 1,000 mothers by the legal firm Slater & Gordon, more than a quarter said they were unsure of their rights and what they could and couldn't expect of their employer when they returned to work.
Nearly half said that the role they had previously performed had changed since they took maternity leave, with one in 20 accepting a completely different job role within a company. More than a quarter of women had their request for flexible hours refused.
Ms Cooper said with mothers making up around a fifth of the workforce it was unacceptable for it to be such an ordeal for so many women.
"Businesses and the economy depend on the work women do. Families depend on mums being able to spend time with their newborn. Yet the evidence shows that too often new mothers are let down at an incredibly important time," she said.
"The scale of discrimination during maternity leave is a hidden disgrace. The new figures show up to 50,000 women don't have a job to go back to – often because employers think they don't have to take new mothers as seriously.
"Many find their job changed with no consultation, many miss out on pay rises too. Half of returning mothers say the job they returned to was worse than the one they had before.
"We need national action to deal with maternity discrimination including tackling irresponsible employers who are breaking the law."
Join our new commenting forum
Join thought-provoking conversations, follow other Independent readers and see their replies