Minimum wage would be £26,000 if rate matched rises in bosses' pay, union claims
Study by GMB suggests if the national minimum wage had kept pace with the average pay of CEOs, it would now be £12.74 an hour - or £26,000 a year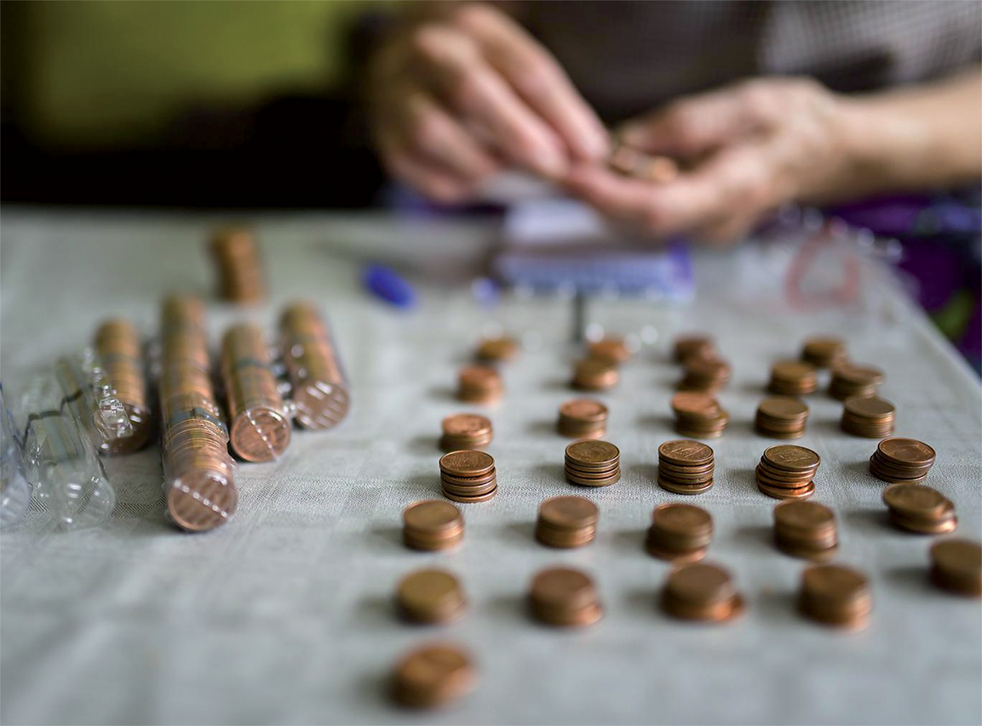 The national minimum wage would be £26,000 if it had risen at the same rate as chief executives' pay over the last two decades, new analysis suggests.
On the eve of the 20th anniversary of legislation to introduce the national minimum wage, an investigation by Britain's General Union GMB reveals how far the statutory pay floor has fallen below company bosses' pay packets.
The union's analysis suggested that if the national minimum wage had kept pace with the average pay of FTSE100 CEOs, it would now be £12.74 an hour – or £26,000 a year.
That would be £5.24 per hour higher than at present for those workers aged 25 or older, which represents an additional £11,835.20 per year for a worker on 40 hours per week.
The national minimum wage is currently £7.50 an hour. The figures were calculated using High Pay Centre figures showing FTSE 100 CEO average pay is now £4.35m a year – compared to £1.23m when the NMW came in – an increase of 354 per cent.
Every year the High Pay Centre highlights Fat Cat Day – the day when the average FTSE 100 CEO will have already been paid the same as the average UK worker earns in a whole year. In 2018 Fat Cat Day is Thursday 4 January.
Tim Roache, GMB's general secretary, said: "The national minimum wage was a hugely important step for working people in this country – and its anniversary should be a cause for celebration of how far we've come. But this twentieth birthday risks being marred by the growing pay gap between workers and company bosses.
"As our investigation shows the rich have pulled right ahead from the rest, to an extent that is frankly sickening.
"GMB supports a national minimum wage of at least £10 an hour – which is a modest call for the many when compared to the pay increases enjoyed by the few.
"A decent wage for all would bring significant returns back into our economy as money circulates through the economy.
"Those struggling to get by on the minimum wage don't the squirrel their pound pockets away in Panama – they spend them in local shops and on the high street which benefits the real economy."
UK news in pictures

Show all 50
Stefan Stern, director of the High Pay Centre, said: "It's striking that the national minimum wage came in just as executive pay really started to spiral up and out of control.
"The pay gap has grown ever since, with terrible consequences. There are two ways to close this unacceptable and unjustifiable gap: one is to have more restraint at the top, and the other is to have the long overdue pay-rise that lower paid workers deserve.
"We need rapid progress at both ends of the income scale."
Register for free to continue reading
Registration is a free and easy way to support our truly independent journalism
By registering, you will also enjoy limited access to Premium articles, exclusive newsletters, commenting, and virtual events with our leading journalists
Already have an account? sign in
Register for free to continue reading
Registration is a free and easy way to support our truly independent journalism
By registering, you will also enjoy limited access to Premium articles, exclusive newsletters, commenting, and virtual events with our leading journalists
Already have an account? sign in
Join our new commenting forum
Join thought-provoking conversations, follow other Independent readers and see their replies