Mischief Night: What is the anarchic celebration of lawlessness and what is its history?
Evening of pranks and vandalism dates back to 18th century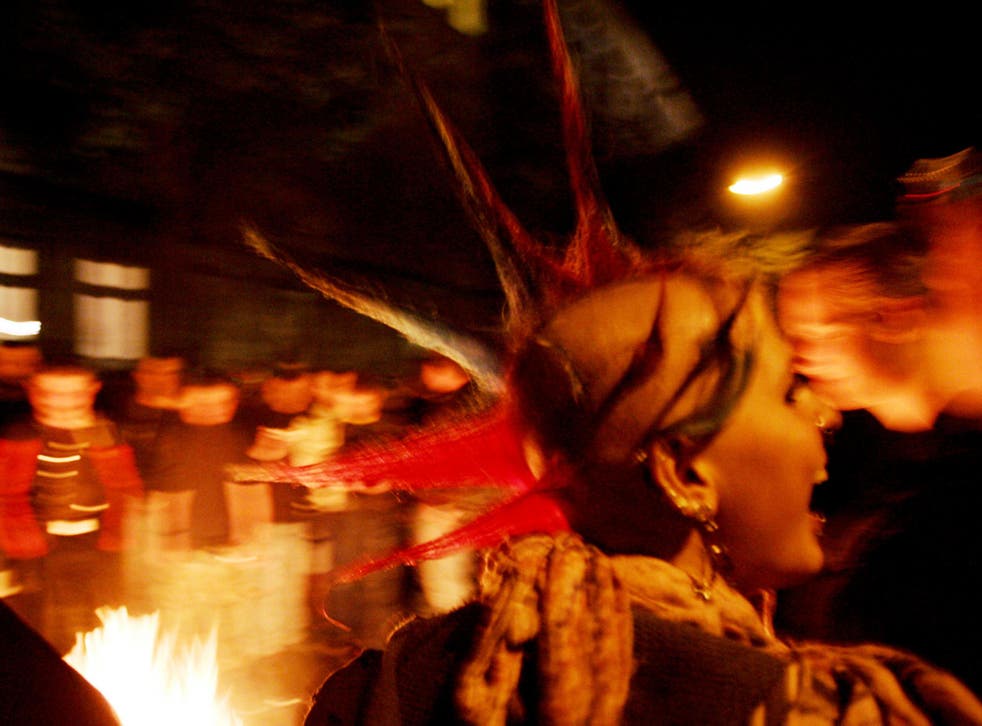 Mischief Night is an evening of petty vandalism, destructive pranks and disregard for the law, which dates back several centuries and goes by various names around the world.
Its exact date is not fixed. In Britain, it commonly takes place on 30 October – the night before Halloween - which this year saw 12 incidents of arson attacks recorded on Merseyside and the streets of Middlesbrough likened to the "Wild West" when a bus was pelted with bricks in Berwick Hills, according to the BBC.
Mischief Night might also be observed in the UK on 4 November prior to Bonfire Night, in honour of Guy Fawkes and the rebellious spirit of the Gunpowder Plot.
Known by different dialect names from one region to another – "Mizzy Night" in Liverpool, "Chievous Night" in Yorkshire – the occasion has been likened to a coming of age ritual for teenagers, emboldened to throw eggs, stick chewing gum into the locks of car doors and deck neighbours' trees in rolls of toilet paper. The seasonal availability of fireworks also provides a popular addition to the arsenal.
In the US, it is known variously as "Devil's Night", "Goosey Night", "Gate Night", "Moving Night" and even "Cabbage Night", the last three referring to specific pranks: meddling with fences, stealing patio furniture or lifting vegetables from allotments and market gardens.
In Detroit, Michigan, city residents became so exasperated by anti-social behaviour on "Devil's Night" – as depicted in the film The Crow (1994) – that a counter event, "Angel's Night", was founded by city officials in 1995. This involved teams of concerned citizens, numbering 40,000, patrolling the streets with torches and radios to minimise property damage and fires.
In Germany, Mischief Night is marked on 1 May, overlapping with Walpurgis Night celebrations, which remembers the canonisation of the Christian saint believed to offer protection from witches and evil spirits.
The first recorded instance of Mischief Night as an urban folk custom dates back to 1790 when the fellows of St John's College Oxford made a study of a headmaster who had encouraged the pupils in his charge to stage a school play described as "an Ode to Fun which praises children's tricks on Mischief Night in most approving terms".
UK news in pictures

Show all 50
Records of pranks like the smearing of treacle on door knobs were found in newspapers throughout the 19th century at this time of year and continued to appear right up until the 1950s, when the commercialisation of Halloween across the Atlantic took hold and many of the activities associated with Mischief Night were absorbed into trick or treating.
While acts of wanton vandalism are clearly to be deplored, the idea of society needing to "let off steam" through an annual night of mob hedonism is a powerful one, as the popularity of The Purge (2013-) film series attests.
Support free-thinking journalism and attend Independent events
Concerned homeowners are advised to ensure their property is secured, temporarily seal their letter boxes and invest in anti-graffiti kits.
Register for free to continue reading
Registration is a free and easy way to support our truly independent journalism
By registering, you will also enjoy limited access to Premium articles, exclusive newsletters, commenting, and virtual events with our leading journalists
Already have an account? sign in
Register for free to continue reading
Registration is a free and easy way to support our truly independent journalism
By registering, you will also enjoy limited access to Premium articles, exclusive newsletters, commenting, and virtual events with our leading journalists
Already have an account? sign in
Join our new commenting forum
Join thought-provoking conversations, follow other Independent readers and see their replies