Police forces should immediately record misogyny as hate crime, says campaigner as Labour mayors back plan
'Women from all different backgrounds face this. But women from black and minority ethnic backgrounds experience higher levels. They experience overlapping forms of hatred,' says campaigner
Maya Oppenheim
Women's Correspondent
Tuesday 07 July 2020 10:24 Comments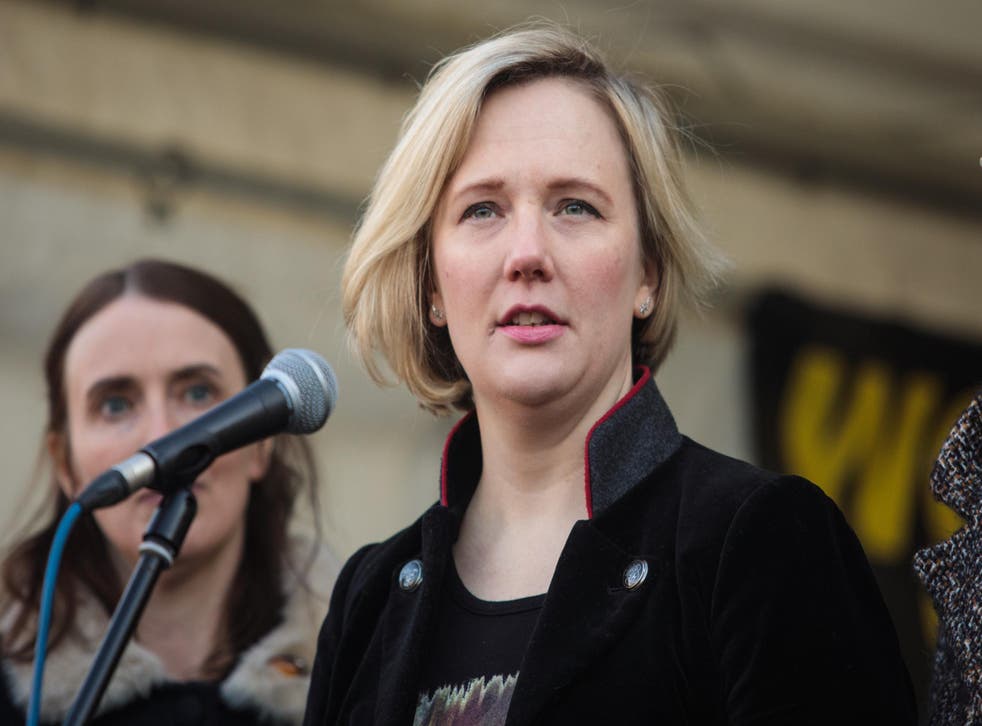 Police forces across the UK should immediately start recording misogyny as a hate crime, a leading campaigner has said.
Sylvie Pope, who helped spearhead the campaign for misogyny to be treated as a hate crime, told The Independent the new measures do not create any new crimes but instead offers the police a way to implement prevention strategies.
The comments come as Labour's metro Mayors lent their support to a parliamentary proposal launched by Stella Creasy which is centred around making the police start recording misogyny as a hate crime.
Ms Creasy, Labour MP for Walthamstow, wants the government to use the domestic abuse bill to introduce the new measure which is being debated in parliament on Monday. She has put forward an ammendment to the landmark legislation which would make this possible.
Ms Pope, who founded the Greater Manchester Citizens misogyny hate crime campaign, said: "Police can start doing it from today. Now that the mayors have backed the calls, we hope to see more police forces adopting it immediately. Seven forces in the UK are already doing this. The power is in naming the problem. When you name what is happening, it raises the issue of misogyny among the police.
"The power is in the data. When we record misogynistic hate crime, police can prioritise prevention strategies and discover local hotspots. Misogyny is an intersectional problem. On an everyday basis, women are experiencing street-based harassment, violence and harassment in the workplace and domestic abuse. It perpetuates a culture where women don't feel safe.
"Women from all different backgrounds face this. But women from black and minority ethnic backgrounds experience higher levels. They experience overlapping forms of hatred. We welcome the mayor's support and we are looking forward to working with them."
Ms Pope, a 22-year-old Manchester University graduate, said the campaign was not aiming to "lock men up" or drag them through the criminal justice system but was instead about about prevention and awareness.
There are issues of sexism and racism within the police itself but the campaign hopes to tackle that, she added.
Current hate crime law stipulates there are five strands which are kept tabs on: race, religion, sexual orientation, transgender identity and disability, but campaigners want to see misogyny added to this list.
Sadiq Khan, London Mayor, Andy Burnham, Mayor of Greater Manchester, Liam Byrne, Shadow Mayor for the West Midlands, Steve Rotherham, Mayor of the Liverpool City Region, and Dan Jarvis, who is Mayor of Sheffield City Region's intervention comes after five police forces who deem misogyny as a hate crime provided evidence to demonstrate how their new stance improves their ability to tackle the abuse of women and girls.
Mr Rotherham said: "We know that violence against women and girls is on the rise and we know that data helps us track and prevent crime but to do that it needs to be recorded as such – every victim of domestic violence deserves support and assistance, and when we know that taking this approach has helped tackle these crimes in other parts of the country. It's time to stand up and seek action.
"The government needs to actively support police forces to learn from each other on this, and as Mayor of Liverpool City Region I'm pleased to support this approach as part of our work to ensure our streets and our homes are safe for all".
His comments come as the Law Commission is set to soon start a consultation on how to include misogyny in legislation on hate crimes after the global pandemic led the review to be postponed.
Ms Creasy, who proposed the misogyny amendment to the domestic abuse bill, told The Independent misogyny is "so much part of everyday life" that we do not notice the harm it causes "at the expense of tackling the root causes of violence against women".
She added: "It is about using an evidence based approach to detecting and preventing abuse. It also means women can come forward confident their experience will be taken seriously and they won't have to choose between their identities in being protected from harm."
The campaign has gained the backing of a number of leading charities – spanning from Hope not Hate to Fawcett Society, Refuge, Women's Aid, Southall Black Sisters, and the Jo Cox Foundation.
Nottinghamshire Police became the first police force to expand the scope of hate crime to include misogyny back in 2016.
Andy Burnham, Mayor of Greater Manchester who met with Ms Pope, said: "I've met with many local campaigners in Manchester who have made a powerful case for why treating misogyny as a hate crime would help ensure the violence and harassment women and girls face on a daily basis is addressed. A hidden story during lockdown has been the rise in reports of domestic abuse and harassment, with some police forces across the country already recording when crimes are motivated by misogyny.
"The government should listen and learn from the impact this approach has had and how it has enabled the detection and prevention of crime. This is why I am proud to stand with my fellow mayors and Police and Crime Commissioners across the country backing this call for change."
Register for free to continue reading
Registration is a free and easy way to support our truly independent journalism
By registering, you will also enjoy limited access to Premium articles, exclusive newsletters, commenting, and virtual events with our leading journalists
Already have an account? sign in
Join our new commenting forum
Join thought-provoking conversations, follow other Independent readers and see their replies