Missing Bristol girl, 15, believed to be heading to Syria 'may have been radicalised online'
The 15-year-old is believed to have travelled to Turkey with a 17-year-old girl from London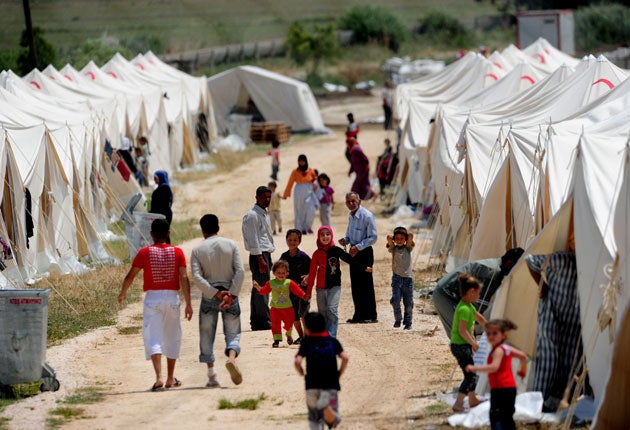 A missing British teenager believed to be travelling to Syria to join extremists could have become radicalised through internet chat rooms and forums, it has been claimed.
The 15-year-old, from Bristol, who was reported missing from her home last week, is believed to have travelled to Turkey with a 17-year-old girl from London.
The pair are now thought to be attempting to cross the border into Turkey's war-torn neighbour.
It is unclear how the two teenagers met although they both left home last week amid fears they had been radicalised.
Family friends said the 15-year-old girl, described as a grade A student and aspiring dentist, had apparently viewed extremist material on chat rooms and forums online.
Labour councillor for Easton, Afzal Shah, said he understood there may have been a process of "self-radicalisation as opposed to having anything to do with any institutions."
He said: "There may possibly be other individuals involved but that's something the police are looking into. There are so many forums and chat rooms on the internet, it is very easy to get led astray.
Syrians flee to Turkey as Kurds storm Isis strongholds
Show all 15
"We don't know how she got to that stage, I don't know how long it has been going on for but certainly not long from speaking to the family.
"This is a young girl, she was an A* student, nobody had any indication of it whatsoever. She was very focused in her studies.
"Even when she would go to any reading circles she would be accompanied by a family member. She is a very intelligent individual.
"Her family are loving individuals who always put their children first. They are completely shocked."
Mr Shah said the family had noticed the girl was "always on her phone and computer" but assumed it was normal teenage behaviour.
The teenager, who attends The City Academy, in Bristol, left for school as usual on the day she disappeared but was not there later that afternoon when her father went to pick her up.
Relatives of the teenager, who is of Somali descent, have not heard from her since and she is not believed to have left any note or message for her family.
In a statement, the girl's family said: "Please come back. We miss you very much. You are not in any trouble. We just want you to be safe and to come home as soon as possible."
Officers are investigating whether the two girls travelled from Heathrow Airport to Istanbul, Turkey, on their way to Syria.
Louisa Rolfe, assistant chief constable of Avon and Somerset Police, said officers were retracing the 15-year-old's footsteps from the time she left home to when she arrived in Turkey.
The London teenager, who is from Lambeth, is also of Somali descent.
She was last seen at about 7am on September 24 when she left home.
Ms Rolfe said there were "indications" the Bristol teenager "may have been radicalised but at the moment our priority is to find her before she crosses the border to Syria and make sure she is safe."
She said: "We're giving every support we can to her family; we want to find out where she is and encourage her to return safely.
"Our officers are working closely with the Metropolitan Police and their network of international liaison officers to find her."
The disappearance of the two teenagers follows that of twins Zahra and Salma Halane, 16, from Manchester, who are thought to have travelled to Syria in July.
Additional reporting by Press Association
Join our commenting forum
Join thought-provoking conversations, follow other Independent readers and see their replies