Mixed news for George Osborne: Double dip recession didn't happen, according to revised GDP figures - but UK's current economic situation is more bleak than thought
Nine-month contraction at the end of 2011 and beginning of 2012 never happened, says ONS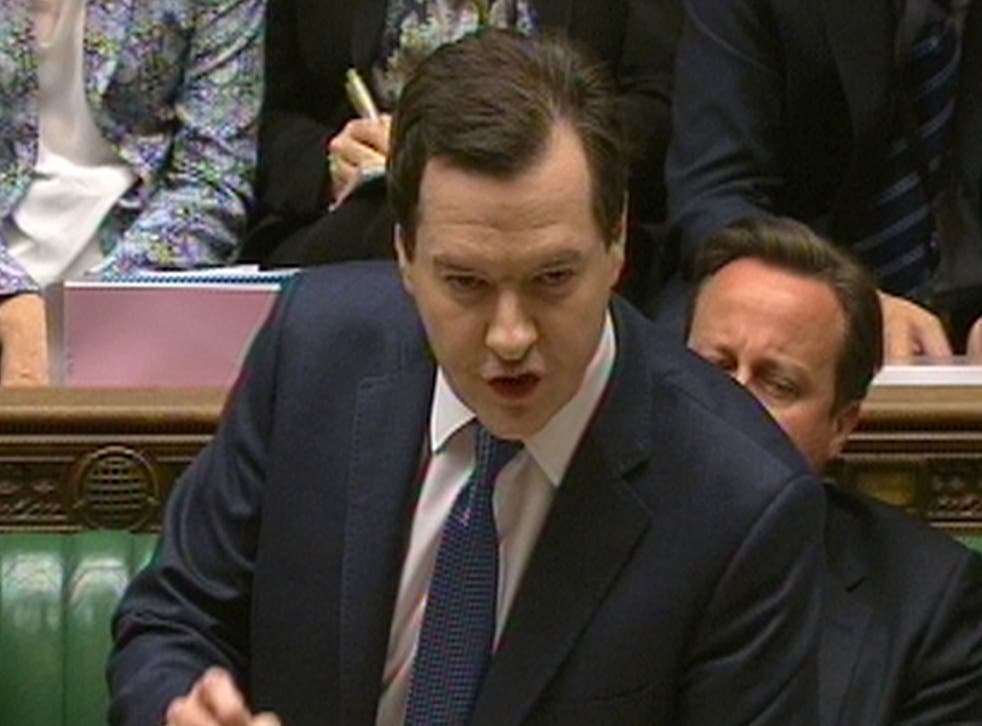 The UK narrowly avoided a double dip recession at the end of 2011 and beginning of 2012, according to revised figures from the Office for National Statistics.
However, the recession after the financial crisis was more severe than originally thought.
Gross domestic product (GDP) is now estimated to have plunged by 7.2 per cent immediately after the financial crisis, as opposed to the ONS's previous estimate of 6.3 per cent, following its annual revision of Britain's economic data.
The news that the economy didn't contract in the first three months of 2012 will provide some relief to George Osborne, although it didn't grow either. Output remained flat, and the economy is still in a far from robust state.
The economy is expected to grow slightly in the first three months of 2013 - the ONS predicts 0.3 per cent compared with the previous quarter, but its year-on-year growth estimate has been halved to 0.3 per cent.
Britons' disposable incomes slumped by 1.7 per cent in the same quarter - the biggest drop since 1987 - and business investment also fell sharply, by 1.9 per cent quarter-on-quarter to £27.3 billion.
The steeper 2008/09 recession means that the British economy is now even further behind its pre-crisis level, according to the ONS.
Vicky Redwood, chief UK economist at consultancy Capital Economics, said: "Of course, more relevant are the timelier indications that the economy has continued to gather momentum in the last few weeks.
"However, the detail on first quarter 2013 GDP provides further reason to be cautious about assuming a strong recovery is getting under way."
She added that incoming Bank of England governor Mark Carney may still need to take action to boost the economy after he takes the helm next Monday.
There is slightly better news for the second quarter, with GDP forecasted to grow by 0.5 per cent.
Register for free to continue reading
Registration is a free and easy way to support our truly independent journalism
By registering, you will also enjoy limited access to Premium articles, exclusive newsletters, commenting, and virtual events with our leading journalists
Already have an account? sign in
Register for free to continue reading
Registration is a free and easy way to support our truly independent journalism
By registering, you will also enjoy limited access to Premium articles, exclusive newsletters, commenting, and virtual events with our leading journalists
Already have an account? sign in
Join our new commenting forum
Join thought-provoking conversations, follow other Independent readers and see their replies