MoD condemned for spending tens of thousands on luxury hotels for military chiefs
35,000 jobs have been cut from the armed forces since 2011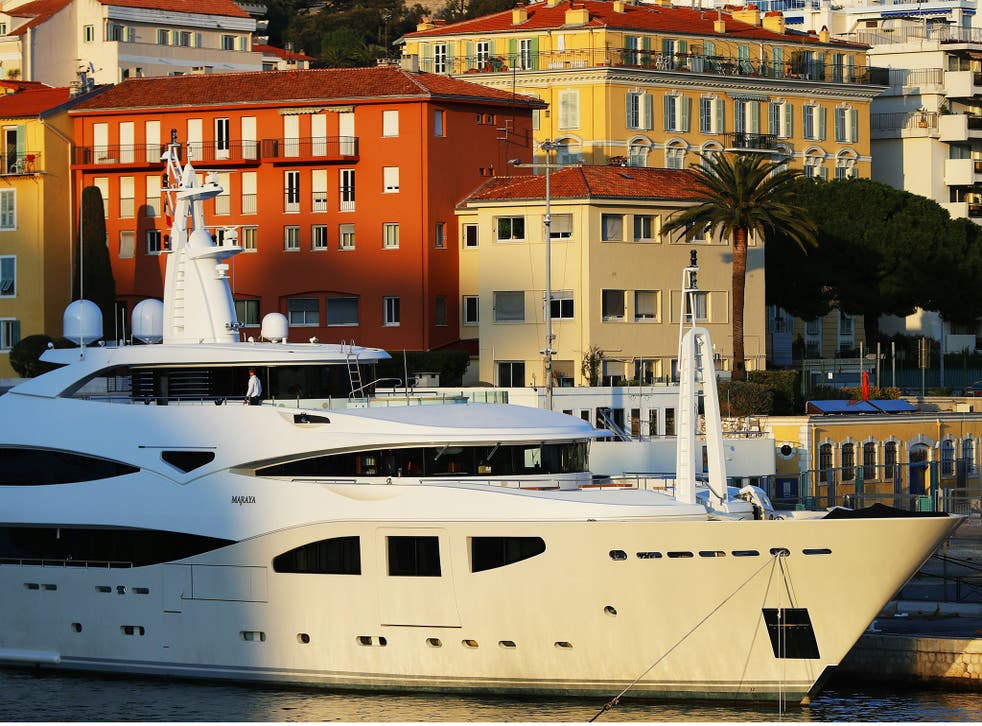 The Ministry of Defence (MoD) is facing criticism for spending tens of thousands of pounds on luxury hotels for senior military personnel, including a five-star superyacht in Gibraltar.
According to figures obtained under the Freedom of Information Act, the MoD spent £222m on travel and hotels in 2014-15.
Senior military officials spent more than £300 a night on 75 stays last year, totalling a cost of £121,463.
12 best luxury hotels in the UK

Show all 12
The findings were published just weeks after a House of Commons Committee of Public Accounts report revealed: "The Ministry of Defence and its contractor CarillionAmey are badly letting down service families by providing them with poor accommodation."
The MoD's expenditure on extravagant accommodation also starkly contrasts with the pay freezes and job cuts experienced by more than 35,000 personnel since 2011.
The most lavish hotel bill resulted from a stay onboard a £120m five-star superyacht, which houses two restaurants, a sun deck and a casino. The 20 nights spent on the Sunborn Hotel totalled £8,880.
MoD personnel also spent £3,639 on 10 nights at the Four Points by Sheraton overlooking Sydney's Darling Harbour.
Hotels used by the military in Abuja, Abu Dhabi, Djibouti, Dubai, Nigeria and N'Djamena in Chad were redacted from the report due to security concerns.
The Ministry of Defence even paid £35,600 at 24 hotels in London where there are a number of military barracks for service personnel. One employee spent £312 for a night at the Park Lane Hotel, which is only a mile from the MoD's barracks in Hyde Park.
£1,696 was spent on three nights at the Royal Horseguards hotel, which is located immediately opposite the MoD's headquarters in Whitehall.
The MoD justified its decision by claiming military accommodation in London was in "short supply" and the use of hotels in the capital was confined to "essential" business.
Yachts with champagne showers tempt the world's super-rich to Germany

Show all 2
Clive Lewis, Labour's shadow defence secretary who served a three-month tour in Afghanistan in 2009, claimed it was "crass and insensitive" to "splash out on such luxury accommodation", The Times reported.
He noted: "Some of these hotels are charging eye-watering amounts of money, far beyond what most families on a soldiers' salary would even dream of being able to afford."
The MoD, however, assured: "We are making significant savings in travel costs and always expect our staff to demonstrate the highest standards of responsibility when incurring travel expenses."
Register for free to continue reading
Registration is a free and easy way to support our truly independent journalism
By registering, you will also enjoy limited access to Premium articles, exclusive newsletters, commenting, and virtual events with our leading journalists
Already have an account? sign in
Register for free to continue reading
Registration is a free and easy way to support our truly independent journalism
By registering, you will also enjoy limited access to Premium articles, exclusive newsletters, commenting, and virtual events with our leading journalists
Already have an account? sign in
Join our new commenting forum
Join thought-provoking conversations, follow other Independent readers and see their replies