County lines referrals hit record high during lockdown as child victims suffer 'sudden loss of support'
More children fell prey to county lines exploitation as schools closed and criminal gangs adapted their methods – prompting urgent calls for more support in preparation for second wave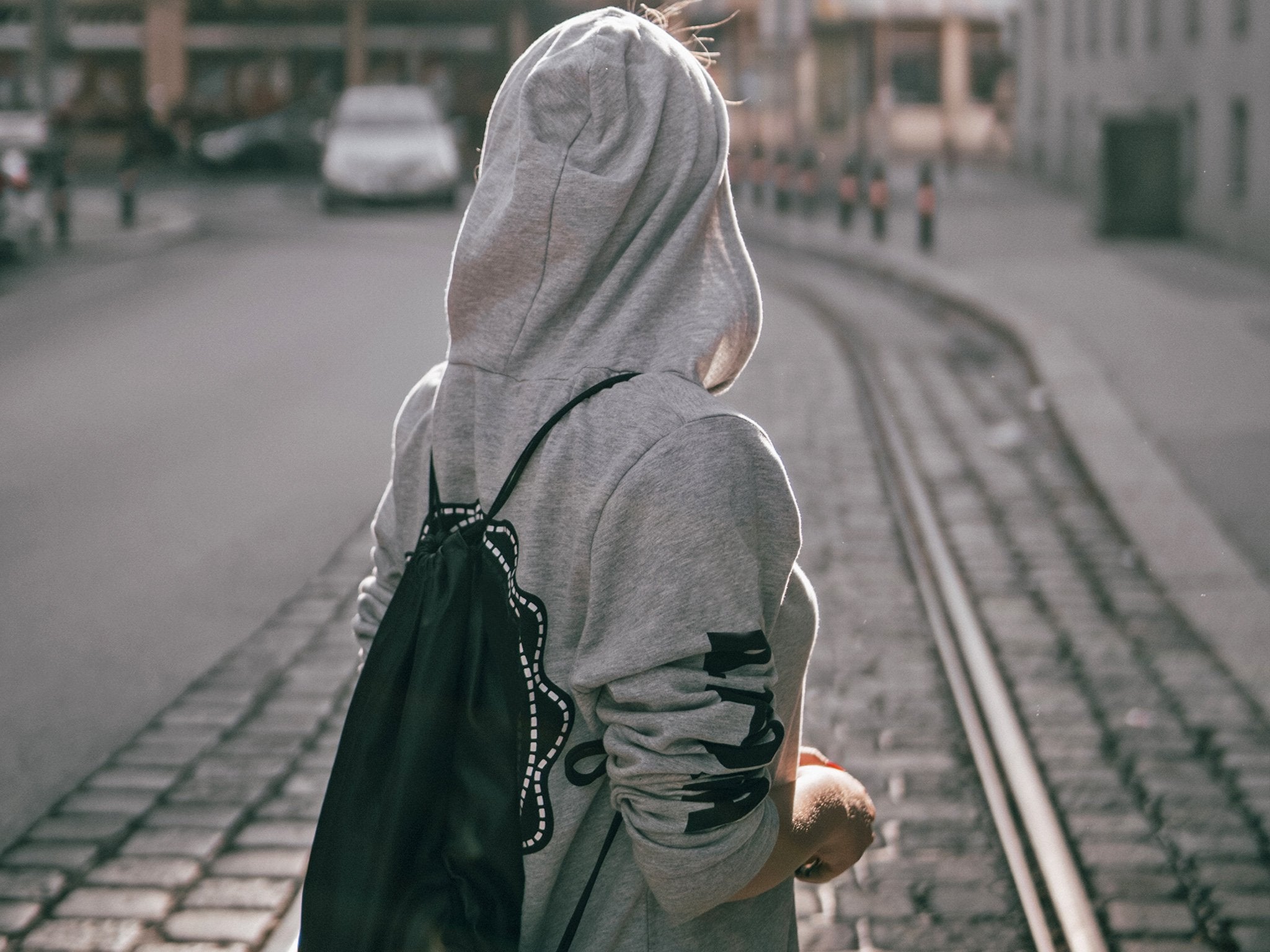 The number of children suspected to have been exploited by county lines gangs has hit a record high during the coronavirus lockdown, prompting urgent calls for more support to be in place for vulnerable youngsters in the event of a second wave.
New government figures show 377 children were referred to the National referral Mechanism (NRM) — the UK's framework for identifying modern slavery victims — between April and June this year compared to 182 during the previous quarter.
Overall, modern slavery referrals for potential child victims of trafficking rose by 3 per cent between April and June this year, from 1,231 to 1,274, despite an overall drop of 23 per cent in cases during the same period — marking the first time more referrals were received for suspected child victims than adults overall.
Charities said the rise demonstrated how the "sudden loss of support" for vulnerable children during the lockdown, largely due to being out of school and having reduced contact with child protection services, meant many had fallen prey to criminal gangs wishing to exploit them.
They said lockdown had also meant that some youngsters who had already been identified by the government as county lines victims and were being supported to move on from their exploitation had fallen back into the abuse.
It comes as the UK's modern slavey tsar said in her annual report that she was "gravely concerned" about the risk of re-trafficking among children who are too often failed by a system that is "in need for radical reform", and criticised the Home Office for failing to record data on the issue.
Patricia Durr, chief executive of child trafficking charity ECPAT UK, said the "alarming" statistics rise in potential county lines cases demonstrated the "deep impact" of Covid-19 on children and young people, and called for "urgent action".
"The national lockdown during this period and government responses to the pandemic exposed and exacerbated a lot of the existing and systemic problems that trafficked children and young people face," she said.
"We know that trafficked and at risk children being supported by charities like ours have been re-trafficked during this time.
"This is a call to urgent action to shore up more and better protection for trafficked and exploited children and young people, and before the second wave of Covid19 hits hard."
Iryna Pona, policy manager at the Children's Society, said criminal gangs had adapted their methods and taken advantage of a situation in which many children were out of view of teachers, social workers and youth workers — meaning the figures may be just the "tip of the iceberg".
She added that even when children were assessed to be victims of child criminal exploitation, the support they went on to receive was "inconsistent and often insufficient", and that too many children were not identified until exploitation was "deeply engrained in their lives". 
"It's vital that all vulnerable children who are not yet in school, or in the event of future school closures, have access to a named trusted professional who can help ensure they are getting the support they need and identify any risks they may be facing," Ms Pona added.
In her annual report published on Thursday, Anti-Slavery Commissioner Dame Sara Thornton said that despite her having raised the issue of children being re-trafficked with the Home Office "on multiple occasions", it was still failing to publish "essential" data on instances where children are referred into the NRM on more than one occasion.
"I remain gravely concerned about the risk of re-trafficking and have raised this issue on multiple occasions with the Home Office. It is essential that we understand the extent of this issue and that there is the ability to flag cases where children have been referred into the NRM on more than one occasion," she states in the report.
The commissioner, who has been in her post since May 2019, also said she was "extremely disappointed" that the Home Office was still failing to implement a policy designed to protect child trafficking victims years after it first pledged to do so.
The Independent Child Trafficking Guardian (ICTG) scheme, designed to provide specialised one-to-one support to the growing number of youngsters being identified as victims of exploitation, was recommended in 2015 and ministers vowed to roll out across the UK the following year, but is currently only rolled out in a third of local authority areas.
"Despite evidence of good practice, I am extremely disappointed that national roll-out of the ICTG service has still not been achieved five years on from the Modern Slavery Act. Now that this evaluation is complete, national roll-out of the service must commence immediately and I will continue to hold the Home Office to account for this," said Dame Sara.
Modern Slavery in the UK
Show all 13
A Home Office spokesperson said: "Modern slavery is an abhorrent crime that strips the basic freedoms from some of the most vulnerable people, and the government is absolutely committed to tackling this abuse.
"This is why we are embarking on an ambitious transformation of the NRM to ensure it gives vulnerable victims the tailored support they need to move on with their lives.
"This year, we have also invested a further £2m to support the police in increasing modern slavery prosecutions and to build capability to respond to organised immigration crime."
Join our commenting forum
Join thought-provoking conversations, follow other Independent readers and see their replies