Home Office using low-paid temporary workers to make 'life-or-death' decisions on human trafficking
Ministers accused of failing modern slavery victims by advertising 'crucial' decision-maker role at junior rate of pay and level of expertise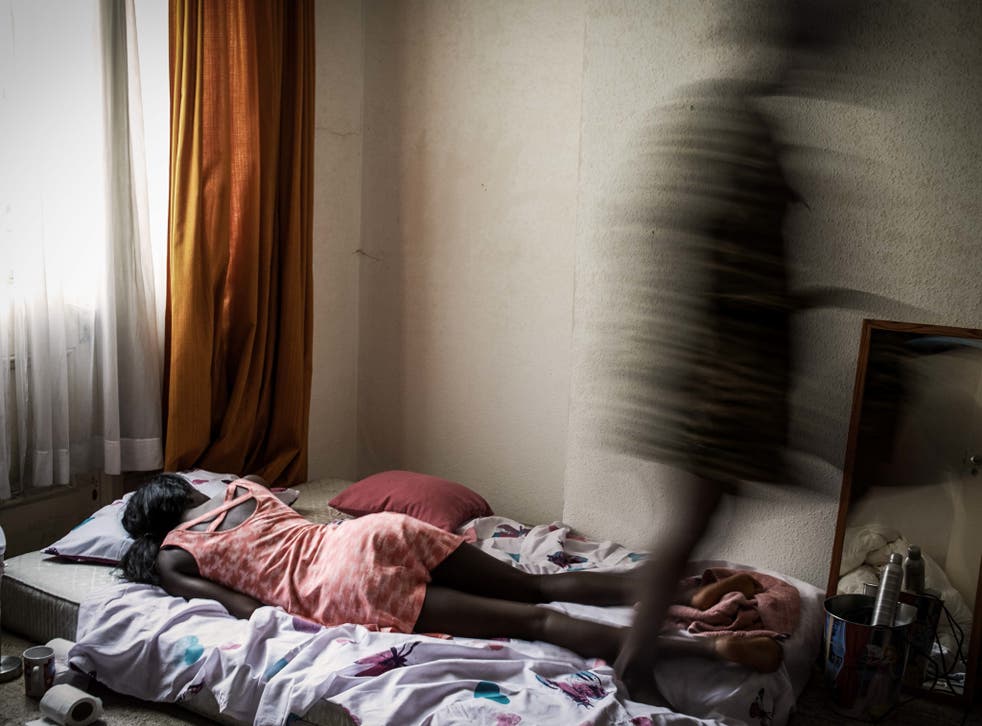 The Home Office has come under fresh criticism over its commitment to tackling modern slavery after it emerged the department was employing temporary workers on low pay to make "crucial" decisions about trafficking cases.
An online job advert for national referral mechanism (NRM) decision-maker – a role responsible for deciding whether individuals referred to the government's trafficking identification framework are genuine victims – reveals they receive a salary of "up to £9.08 per hour" – 33p above the living wage.
The role is marked as temporary and appears to require no previous experience, stating simply that the candidate would be required to "work in a well-established and highly driven operational team and to meet policy and stakeholder expectations by making NRM decisions in an accurate and timely manner".
Frank Field, MP, one of three politicians who recently reviewed the Modern Day Slavery Act, said it was "appalling" that the role was being advertised as such a junior position.
"The role of an NRM decision-maker demands great experience and an expansive knowledge of the subject area. These decisions are often literally life-or-death," he told The Independent.
"To make a clear and correct decision on a person's status involves a depth of knowledge that comes only with being a superior operator. The government absolutely must reconsider this advertisement as soon as possible."
Paul Blomfield, Labour MP for Sheffield Central, said he was shocked that the Home Office valued the role "so poorly" and said he would be taking the issue up with the home secretary.
Police, local authorities and other agencies are required to refer people into the NRM if they suspect they are a victim of modern slavery. The decision-makers then assess the information provided and decide whether the individuals are genuine victims. When a decision is negative, the case is dismissed and the person will stop recieving Home Office support.
Modern slavery charities have said that incorrect decisions are "commonplace". The Home Office recently refused to respond to a request by The Independent under freedom of information law for the rate at which negative decisions are appealed or overturned.
It recently emerged that thousands of suspected victims of human trafficking had been waiting more than a year for decisions that could affect their status in the UK, with 100 waiting since 2015.
Emily Kenway, senior adviser at Focus on Labour Exploitation (Flex), said it was "deeply concerning" that "such a crucial role is being advertised at such a junior rate of pay and level of expertise".
She continued: "It is well known that the NRM has so far failed to work well for many victims, with delays and incorrect decisions being commonplace. This is yet another example of the government's consistent contradiction between its statements on commitment to tackling human trafficking and its actual practices."
It comes after a recent report found Britain was "lagging behind" in efforts to tackle modern slavery as authorities focus too heavily on law enforcement while failing to address victim support.
Modern Slavery in the UK

Show all 13
Legal experts said a lack of financial, legal and pastoral support for trafficking survivors in the UK, as well as an absence of secure immigration status, was leaving many victims too afraid to give evidence against their perpetrators.
The High Court ruled in November that a government decision to slash weekly subsistence benefits for suspected trafficking victims was unlawful, and the Home Office this week admitted more than 1,200 inidviduals had been deprived of support.
A Home Office spokesperson said: "The government is committed to tackling modern slavery and supporting all victims through the national referral mechanism. That is why we are reforming the NRM to ensure victims of modern slavery to get the support they need more quickly. New measures include recruiting a number of temporary staff to help ensure quicker, more effective decision-making.
"Successful candidates will receive extensive training for experienced colleagues and their performance will be routinely monitored."
Join our new commenting forum
Join thought-provoking conversations, follow other Independent readers and see their replies