Home Office unlawfully delaying support for modern slavery victims, High Court rules
Government stalling decisions on whether to grant leave to remain to trafficked people in breach of law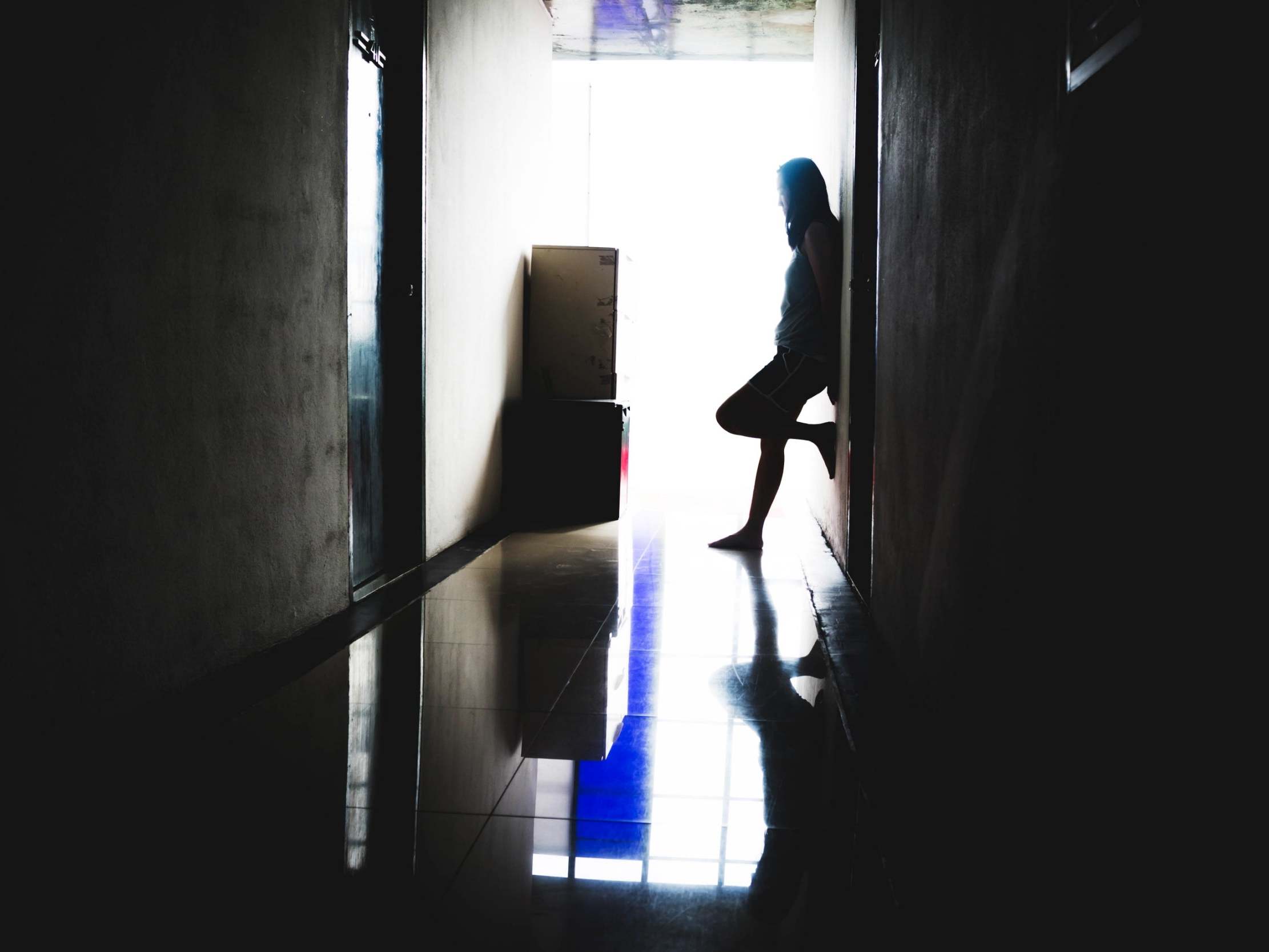 The Home Office has been unlawfully forcing trafficked people to wait for months and sometimes years before granting them leave to remain in the UK, the High Court has ruled.
People who have been formally identified as modern slavery victims have been left "in limbo" without any form of stability because the department has wrongly insisted that their asylum claims are considered before granting them immigration status to which they are eligible.
Two women, both Albanian victims of sex trafficking, challenged the policy, claiming that it prevented them from accessing the stability and security they needed to be safe from their traffickers and to begin to recuperate from their horrific ordeals.
The court heard how the current system meant the women and other victims who had already claimed asylum were not being considered for a temporary form of UK status designed specifically for modern slavery victims, which enables them to work, study and receive state benefits.
The asylum process in the UK is plagued with ever increasing delays, with nearly 17,000 asylum seekers – around 50 per cent – waiting more than six months to receive a decision last year.
Mr Justice Murray ruled that it was unlawful for the Home Office to stall decisions on whether to grant leave to remain to trafficked people until they had a decision on their asylum claim, saying the "prolonged uncertainty [...] inhibited ability of many to begin proper trauma recovery work".
Ugo Hayter, solicitor at Deighton Pierce Glynn, who brought the case, said there was "no good reason" for the Home Office to delay giving the two women the stability and security they needed to have a chance of recovering from their experiences.
He added: "This judgment should result in changes to the policy that ensure that the many others in our clients' position will not have to endure the prolonged uncertainty and hardship that the Home Office's policy has caused them."
Paul Blomfield, Labour candidate for Sheffield Central, said the case highlighted the "inherent conflict of interest within the Home Office between its modern slavery duty and its approach to immigration enforcement".
He continued: "The former prime minister went out of her way to say the government would protect trafficking victims, but the Home Office has deliberately put them at risk by the way that it has considered their asylum claims. It is in all of our interests to ensure trafficking victims secure the most stable form of leave as soon as possible."
Kate Roberts, UK and Europe Manager for Anti-Slavery International, said the ruling was "hugely welcome" but pointed out that recovery options for survivors of trafficking and slavery in the UK were "still very limited".
Home Office forced to defend refusal to disclose detention of hundreds of modern slavery victims
She added: "Many people are found to be trafficked and at the same time asked to leave the UK, leaving them unable to recover from what has happened to them or at risk of re-exploitation. Others are granted leave which lasts only a few months making it difficult to access employment or housing leaving them at risk of destitution."
A Home Office spokesperson said the department was considering the judgment carefully, adding that it had taken steps to ensure victims of modern slavery receive the full level of support they need to recover whilst their immigration status is being resolved.
Join our commenting forum
Join thought-provoking conversations, follow other Independent readers and see their replies