Thousands of suspected trafficking victims 'slipping through net' when identified by authorities, figures show
Potential modern slavery survivors not being referred for support due to dearth of advice, charities say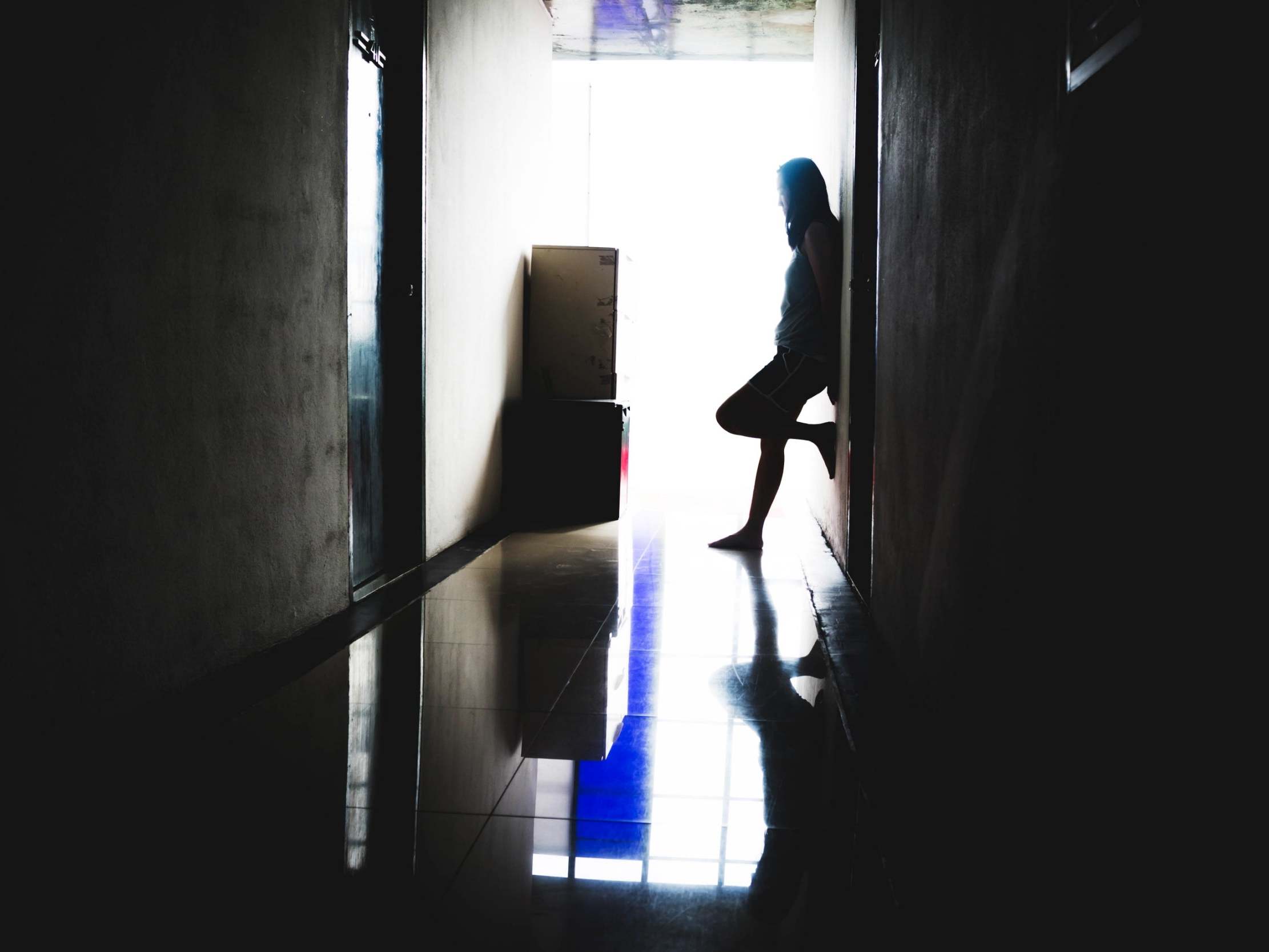 Thousands of suspected modern slavery victims are "slipping through the net" because they are not being referred for support once they are identified by the authorities, leaving them vulnerable to continued abuse and discounted from the official statistics, new figures show.
Data obtained by After Exploitation reveals 19 per cent of the 4,355 people identified as potential trafficking victims by the Home Office, police and other agencies over a four-month period last year were not referred to the National Referral Mechanism (NRM), which is designed to provide survivors with safe housing, counselling or legal support.
The figure stood at 18 per cent – or 1,551 – in 2018, indicating that thousands of modern slavery victims have missed out on this support over the last two years, which campaigners say has left them more vulnerable to further exploitation and obscured their access to justice and support.
A number of organisations in England and Wales, including police forces, UK Visas and Immigration, Border Force, local authorities and charities, are designated "first responders", meaning they are required to help identify victims of modern slavery and refer them into the NRM.
It is mandatory for first responders to refer suspected child victims of modern slavery to the NRM, so they will not be included in the data for people not referred, but adults will not be referred unless the individual provides consent for this to happen.
Charities say there is a dearth of advice for survivors at this stage to ensure they understand what the process is and provide assurance that it won't put them at risk, meaning many do not consent.
In 2017, the government pledged to fund "places of safety" so that adult victims leaving immediate situations of exploitation could be given assistance and advice for up to three days before deciding on whether to enter the NRM, but the scheme never materialised.
Paul Blomfield, Labour MP for Sheffield Central, told The Independent: "It's deeply disturbing that so many trafficking victims are being failed by the system that was put in place to support them. These figures reflect an ongoing problem, and the government needs to tackle it by providing the funding to deliver their promise on providing 'places of safety'."
The new data, which was obtained through freedom of information requests to the Home Office, reveal discrepancies among first responder agencies, with some holding much lower rates of referral than others.
Of the 1,260 people identified as a potential victims by police forces between June and September 2019, more than one in four (27 per cent) weren't referred to the NRM, with the figure standing at 28 per cent (297) for UK Visas and Immigration, 45 per cent (60) for UK Border Force and 81 per cent (17) for the Gangmasters Licensing and Labour Abuse Authority, the UK's agency for labour exploitation.
Local Authorities (9 per cent), NGOs (4 per cent), and Home Office Immigration Enforcement (2 per cent) meanwhile rarely failed to refer potential survivors into the NRM during this period.
A Home Office spokesperson said this large disparity was "not a fair comparison of the statistics on referrals to the NRM, nor the support [the department] provides to potential victims of modern slavery".
"This data does not take account of the differences in referral processes for adults and children, and ignores the fact that some organisations cannot submit referrals," they added.
"The government is committed to ensuring that victims of modern slavery continue to receive appropriate support."
Maya Esslemont, director of After Exploitation, said the figures showed trafficking victims were "slipping through the net" and facing a "lottery of support".
"Failure to refer exploited people may be leaving some victims vulnerable to continued abuse, and is obscuring victims' access to justice, support, and official recognition of their experiences," she added.
"Although some victims may knowingly reject support, more must be done to ensure that victims are given consistent, reliable, information on their entitlements before being asked to make a decision."
Kate Roberts, UK and Europe manager at Anti-Slavery International, said: "Securing informed consent for a referral into the NRM takes skill, training and resources. People who have recently left exploitation may not self-identify, are likely to be traumatised and unfamiliar with the language around trafficking.
Modern Slavery in the UK
Show all 13
"Places of safety are crucial. Without time to rest, feel safe and understand what information is needed of them or how it will be used, it is unlikely survivors will feel able or ready to disclose details of their exploitation."
Ms Roberts pointed out that where exploited people feel less able to consent to a referral, and a referral is submitted without crucial information, this may increase the likelihood of an inaccurate negative decision in the first decision-making stage within the NRM.
She added: "As well as training and resourcing of the first responder role, it is vital that pre-NRM support is introduced. This should mean early access to specialist legal advice and translation as well as safe accommodation."
Join our commenting forum
Join thought-provoking conversations, follow other Independent readers and see their replies