Women and girls make up 'nearly three quarters' of modern slavery victims
There were more than 40 million victims of modern slavery worldwide in 2016, findings show
May Bulman
Tuesday 19 September 2017 08:12 Comments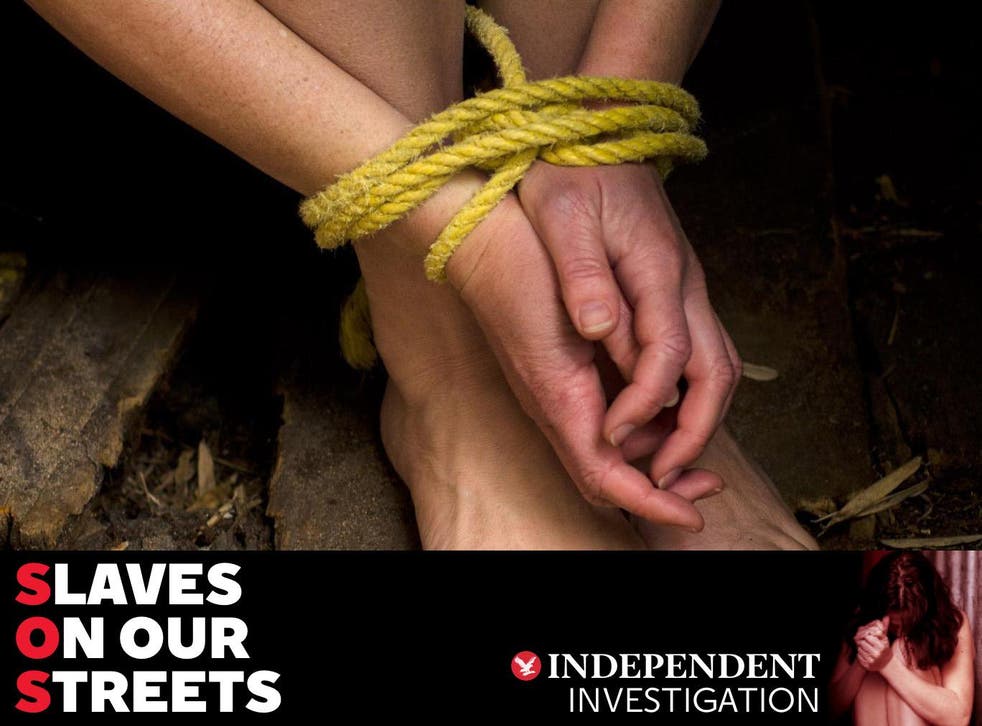 Women and girls make up more than seven in 10 of the world's modern slavery victims, with nearly 30 million female victims worldwide, major new research shows.
There were more than 40 million victims of modern slavery in 2016 overall, according to the 2017 Global Estimates of Modern Slavery — the first ever aggregation of forced labour, forced marriage and sexual exploitation across the globe.
The findings, collated by the Walk Free Foundation and the International Labour Organisation (ILO), and released during the UN General Assembly on Tuesday, show that women and girls accounting for 71 per cent of the overall total.
Ninety-nine per cent of victims of forced labour in the commercial sex industry were female, as well as 84 per cent of victims of forced marriages and 58 per cent in privately imposed forced labour.
The report also revealed that one in four victims of modern slavery – or about 10 million — are children, with some 37 per cent (or 5.7 million) of those forced to marry being between the ages of five and 17.
An estimated 16 million people were in forced labour in the private economy, with 9.2 million of these being female, half of whom were in debt bondage, in which personal debt is used to forcibly obtain labour.
Most victims of forced labour suffered multiple forms of coercion from employers or recruiters as a way of preventing them from being able to leave the situation, with nearly a quarter of victims (24 per cent) having their wages withheld or were prevented from leaving by threats of non-payment of due wages.
This was followed by threats of violence (17 per cent), acts of physical violence (16 per cent), and threats against family (12 per cent). Seven per cent of female victims reported acts of sexual violence.
An estimated 3.8 million adults were victims of forced sexual exploitation and one million children were victims of commercial sexual exploitation in 2016, with the vast majority of victims (99 per cent) being women and girls.
The data on forced marriage shows that an estimated 15.4 million people were forced into one last year, of which 6.5 million had occurred in the previous five years (2012-2016), with the remainder having taken place prior to this period and continued into it.
While men and boys can also be victims of forced marriage, 88 per cent of victims were women and girls, with more than a third (37 per cent) of victims under 18 years of age at the time of the marriage.
A regional breakdown shows that modern slavery occurred in every region of the world, but was most prevalent in Africa, followed by Asia and the Pacific then Europe and Central Asia — although these results should be interpreted cautiously due to lack of available data in some regions.
For forced labour specifically, the prevalence was highest in Asia and the Pacific, where four out of every 1,000 people were victims, followed by Europe and Central Asia (3.6 per 1,000), Africa (2.8 per 1,000), the Arab States (2.2 per 1,000) and the Americas (1.3 per 1,000).
The 2017 Global Estimates of Modern Slavery are presented as a contribution to the Sustainable Development Goals (SDGs), which calls for effective measures to end forcedlabour, modern slavery, and human labour, modern slavery, and human trafficking, as well as child labour in all its forms.
In light of the figures, Mr Guy Ryder, ILO Director-General, said: "The message the ILO is sending today – together with our partners in Alliance 8.7 - is very clear: the world won't be in a position to achieve the Sustainable Development Goals unless we dramatically increase our efforts to fight these scourges.
"These new global estimates can help shape and develop interventions to prevent both forced labour and child labour."
Mr Andrew Forrest AO, Chairman and Founder of the Walk Free Foundation, said the findings "shame us all", and made an urgent call for an end to what he called "deep-seated discrimination and inequalities".
World news in pictures

Show all 50
"The fact that as a society we still have 40 million people in modern slavery, on any given day shames us all. If we consider the results the last five years, for which we have collected data, 89 million people experienced some form of modern slavery for periods of time ranging from a few days to the whole five years," he said.
"This speaks to the deep seated discrimination and inequalities in our world today, coupled with a shocking tolerance of exploitation. This has to stop. We all have a role to play in changing this reality – business, government, civil society, every one of us."
It comes as The Independent launched its modern slavery campaign, which will see reporters explore the scale and scope of modern slavery today, speaking to everyone from law enforcement, political and business leaders to victims and victim support groups, in order to show readers the extent of the problem.
Register for free to continue reading
Registration is a free and easy way to support our truly independent journalism
By registering, you will also enjoy limited access to Premium articles, exclusive newsletters, commenting, and virtual events with our leading journalists
Already have an account? sign in
Join our new commenting forum
Join thought-provoking conversations, follow other Independent readers and see their replies