Moorside: Developers launch competition to design visually beautiful nuclear power station
Their reward will be £25,000 each in prize money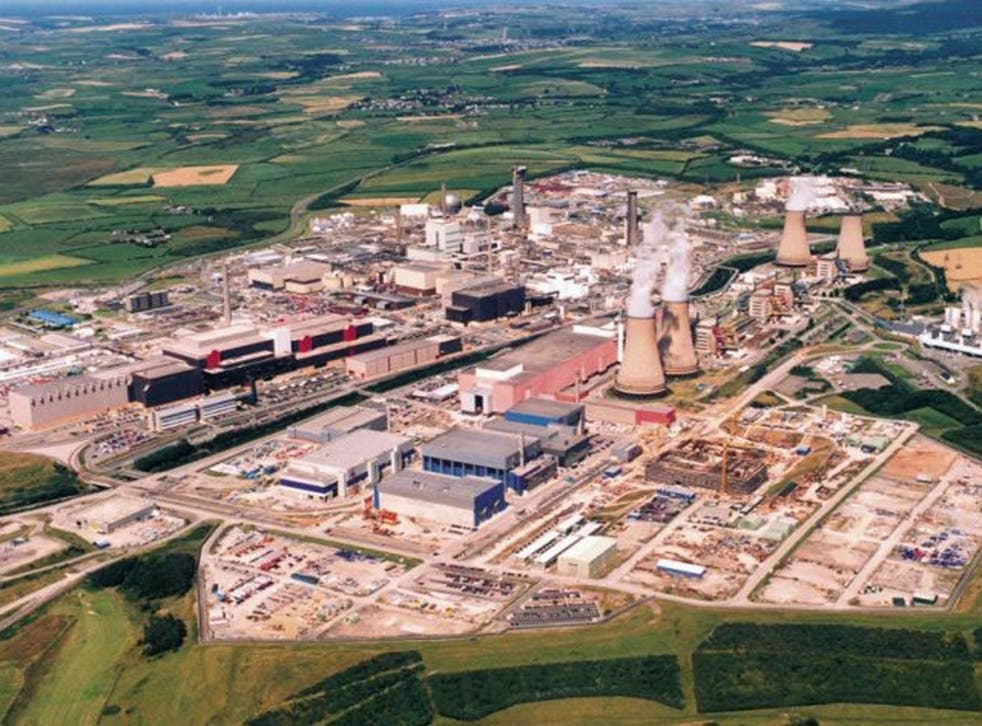 Nuclear power stations are more usually associated with cost overruns, the threat of reactor meltdowns and environmental concerns over radioactive waste than with fine architecture. But could they eventually come to be regarded as things of beauty?
Architects and landscape designers from across the world are being asked to come up with creative concepts for Europe's largest new nuclear power station, Moorside in West Cumbria. Their reward will be £25,000 each in prize money – as well as a shot at creating something beautiful out of what many might regard as an industrial scar on the landscape.
The two competitions, which are being backed by the Royal Institute of British Architects and the Landscape Institute, have been created by Moorside's developer, NuGen. The company has bought about 200 hectares of land near Sellafield and is looking for inspiration for a visitors' centre and numerous other ancillary buildings which will adjoin the main site.
The shortlisted designs will be selected by an independent panel of architects, landscape designers and ecologists including Sir Terry Farrell, who created the MI6 building in London. Their challenge will be to come up with something striking and beautiful which can work around the sensitive construction of the site's nuclear reactors.
Sebastien Ricard, a director at WilkinsonEyre architects who is currently involved with the multibillion-pound redevelopment of Battersea Power Station in London, said industrial buildings were increasingly regarded by architects as the "cathedrals of the modern era" as they offered the chance to work with innovative technologies on a grand scale.
"In the 21st century, we are much more aware of being careful about the amount of power we use, and where it comes from – so I think the building will need to reflect that new era," he said. "If the buildings are well built and can become icons of the modern age, they will have a very long life, because people will love them enough to want to make their function evolve. I'm not sure how nuclear power will be regarded in 100 years, but maybe there will be ways of decontaminating them and we can reuse them differently."
A spokesman for NuGen said that while there were parts of the reactor building that "you wouldn't touch" with a boundary-pushing architectural design, it is hoped that the winning plans will succeed in blending the site into its surroundings and perhaps even turn Moorside into a destination in its own right.
Hal Moggridge, one of Britain's most eminent landscape designers, has worked on numerous large industrial buildings over his long career. He said restoring the damaged land left behind by the construction of the plant could be a demanding but ultimately satisfying job.
"On one of the power stations we worked on they had extracted a lot of gravel from the ground to build the thing, and we turned that into a big nature reserve, with pools for children to gather tadpoles and plantings to encourage wildlife. It's very important to have people who are independent of the actual process of making the power station, so those people can represent the public interest," he said.
Register for free to continue reading
Registration is a free and easy way to support our truly independent journalism
By registering, you will also enjoy limited access to Premium articles, exclusive newsletters, commenting, and virtual events with our leading journalists
Already have an account? sign in
Register for free to continue reading
Registration is a free and easy way to support our truly independent journalism
By registering, you will also enjoy limited access to Premium articles, exclusive newsletters, commenting, and virtual events with our leading journalists
Already have an account? sign in
Join our new commenting forum
Join thought-provoking conversations, follow other Independent readers and see their replies