'More children feeling suicidal then ever before,' ChildLine figures show
The helpline received more than 34,000 calls a year from suicidal children
Lizzie Dearden
Friday 31 October 2014 13:54 Comments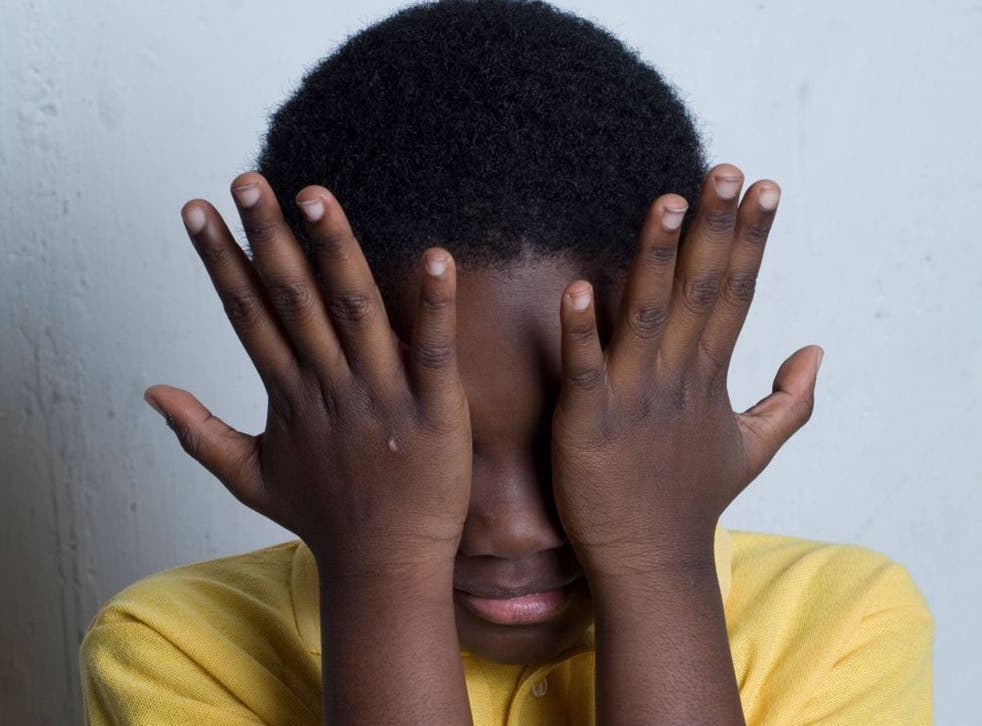 More children are considering suicide than ever before, according to ChildLine, who had more than 34,500 calls in a year from under-18s talking about killing themselves.
The helpline, run by charity the NSPCC said the figure for 2013/14 was more than double the calls received just three years ago.
Almost 6,000 of the children who called told counsellors they had previously tried to kill themselves and failed.
A spokesperson said a "disturbing trend in the increased unhappiness of young people in Britain" was emerging.
"The vast majority of these children had not revealed their feelings to anyone else and ChildLine is urging these young people not feel fearful or ashamed to tell others of their feelings," she added.
Children aged between 12 and 15 were the largest group affected, ChildLine said, and in more than a third of those having counselling sessions about suicide also talked about self harm.
Online bullying was found to be an issue in ChildLine's "On The Edge" report, which found that young people feeling suicidal frequently described being bullied through Twitter and Facebook.
Some young people also told counsellors that their suicidal feelings had been triggered by content they had seen on websites.
Esther Rantzen, the television presenter who founded ChildLine in 1986, said the helpline was receiving "more calls than ever before" from suicidal children.
"It is difficult to analyse the cause for this growing unhappiness, whether this is a symptom of our pressured lives, or if the isolation of many young people is due to other factors in the family." She added.
"The fact is that more children than ever are telling ChildLine that they are beset with suicidal thoughts. These are children who would feel unable to ask for help from anyone else.
"We must learn from what they are telling us, and persuade them not to feel fearful or ashamed to tell others of their feelings."
The figures were released to coincide with the Child Helpline Internationals' conference in London, which ChildLine is attending alongside hundreds of delegates from similar charities around the world.
The NSPCC wants the Government to launch a new study into children's mental health in England and Wales as the previous study, from 2004, pre-dates modern internet use.
It also wants the Ministry of Justice to lower the "beyond reasonable doubt" burden of proof needed for a suicide verdict so a "more accurate" figure of people taking their own lives can be gained.
Working with a suicide prevention charity, Papyrus, and mental health charity YoungMinds, the NSPCC is calling for parents, teachers and children to have more "open and frank conversations" about self-harm and suicidal feelings to tackle stigma.
Lucie Russell, from YoungMinds, said the increase in ChildLine calls was "extremely worrying" and the situation was getting worse.
"Whole families are suffering too and we are seeing this extreme level of distress reflected in rocketing calls to our own support helpline by parents worried about their children's mental health," she added.
"This report must act as a wakeup call for everyone who cares about the welfare of children and young people and its recommendations must be actioned urgently."
Ged Flynn, chief executive of Papyrus, said: "Young people deserve better than this. That suicide remains the leading cause of death in young people is a national scandal. We must act now."
Children can call ChildLine anonymously on 0800 1111 or visit the website. Adults with concerns can call the NSPCC helpline on 0808 800 5000 for advice and support.
Register for free to continue reading
Registration is a free and easy way to support our truly independent journalism
By registering, you will also enjoy limited access to Premium articles, exclusive newsletters, commenting, and virtual events with our leading journalists
Already have an account? sign in
Join our new commenting forum
Join thought-provoking conversations, follow other Independent readers and see their replies