More than a million Britons have been to see GPs over rent worries, says Shelter
Doctors treat stress and anxiety as more than half the people in England fear losing their homes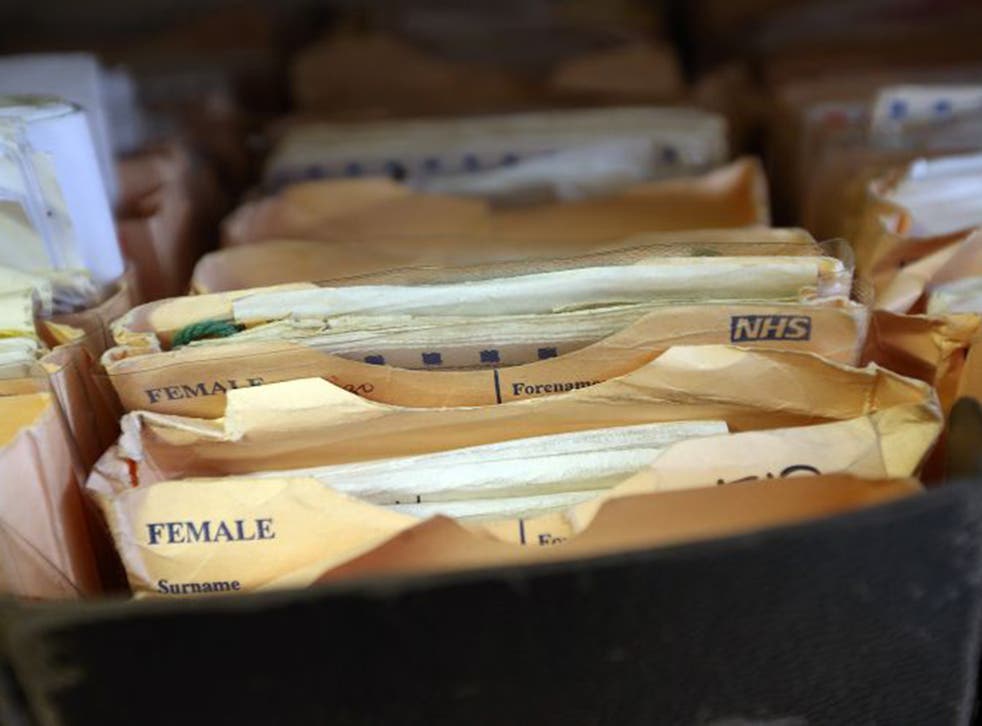 More than a million Britons have had to see their doctor due to the stress of keeping a roof over their heads, according to new research by Shelter, the homeless charity.
The figure is based on a national survey of people struggling to pay their rent or mortgage, and has been estimated using Government population statistics. The number of those who have sought medical help is part of a wider problem, with more than three million unable to sleep properly at night, according to the research. Relationships are being put under strain too, with around 2.6 million people having argued with their partners because of the pressure to pay their rent or mortgage.
More than half of people (54 per cent) in England are either struggling or falling behind with their rent or mortgage, according to a survey of more than 3,500 adults by YouGov, commissioned by Shelter.
One in 20 (5 per cent) of those finding it difficult to make ends meet have been to see their GP because of the stress. More than one in seven (16 per cent) are losing sleep due to worries about being able to pay their rent or mortgage. And 13 per cent of those who are struggling say their financial situation is causing arguments with their partner. The figures apply to England but reflect the situation across Britain, according to the charity.
And a new report released by Shelter, based on detailed interviews with 19 individuals who have been, or are, in arrears with their rent or mortgage payments, warns: "People were very emotionally and mentally affected from being in housing and other types of debt and some felt this had led to physical illness too."
It adds: "Some reported depression, an inability to sleep and panic attacks as a result of the stress and some felt it had led to physical illnesses such as high blood pressure and strokes."
Health news in pictures

Show all 40
A change in circumstances, such as losing your job or falling ill, are the two main ways people find themselves in financial difficulties, according to the report. This can lead to some hard choices. As one mother from London, speaking anonymously, said: "It came down to do I heat the flat and feed the children or do I pay all of the rent?" Another mother, from Yorkshire, described how her health is suffering: "I'm on anti-anxiety tablets now and get panic attacks. It feels like I'm being buried."
The report also features an example of an individual who suffered a stroke: "One person felt that the stress of not being able to afford her rent directly led to the stroke that she had last Christmas."
The report concludes: "It is too easy at the moment for people to go from struggling to pay their housing payments to losing their homes."
Commenting on the findings, Campbell Robb, the charity's chief executive, said: "Every day at Shelter we speak to families struggling to keep up and suffering from stress, depression and sleepless nights as a result.
"As our housing crisis spirals out of control, more and more families are living on a knife-edge where just a small change in circumstances could leave them fighting to keep a roof over their heads. Welfare cuts, coupled with the Government's lack of progress on getting genuinely affordable homes built, mean things look set to get worse. The only way to fix things for the long term is to start building homes that people on ordinary incomes can actually afford."
Dr Maureen Baker, the chair of the Royal College of General Practitioners, said: "Where people live and their individual circumstances undoubtedly have an effect on their health and wellbeing."
In a statement, a spokesman for the Department for Communities and Local Government said: "There are strong protections in place to guard families against the threat of homelessness, and those worried about their finances should seek advice."
Sick notes: In numbers
* 54 per cent of people in England are either struggling or falling behind with their rent or mortgage
* 5 per cent of those finding it difficult to make ends meet have been to see their GP because of the stress that they are under
* 16 per cent are losing sleep due to worries about being able to pay their rent or mortgage
Shelter.org.uk/advice or telephone 0808 800 4444
Register for free to continue reading
Registration is a free and easy way to support our truly independent journalism
By registering, you will also enjoy limited access to Premium articles, exclusive newsletters, commenting, and virtual events with our leading journalists
Already have an account? sign in
Register for free to continue reading
Registration is a free and easy way to support our truly independent journalism
By registering, you will also enjoy limited access to Premium articles, exclusive newsletters, commenting, and virtual events with our leading journalists
Already have an account? sign in
Join our new commenting forum
Join thought-provoking conversations, follow other Independent readers and see their replies