More than a third of child deaths linked to parental drinking, finds report
Yet more than half of local authorities have no strategy to help children of alcoholics and almost all councils are cutting budgets for alcohol and drug treatment services, figures show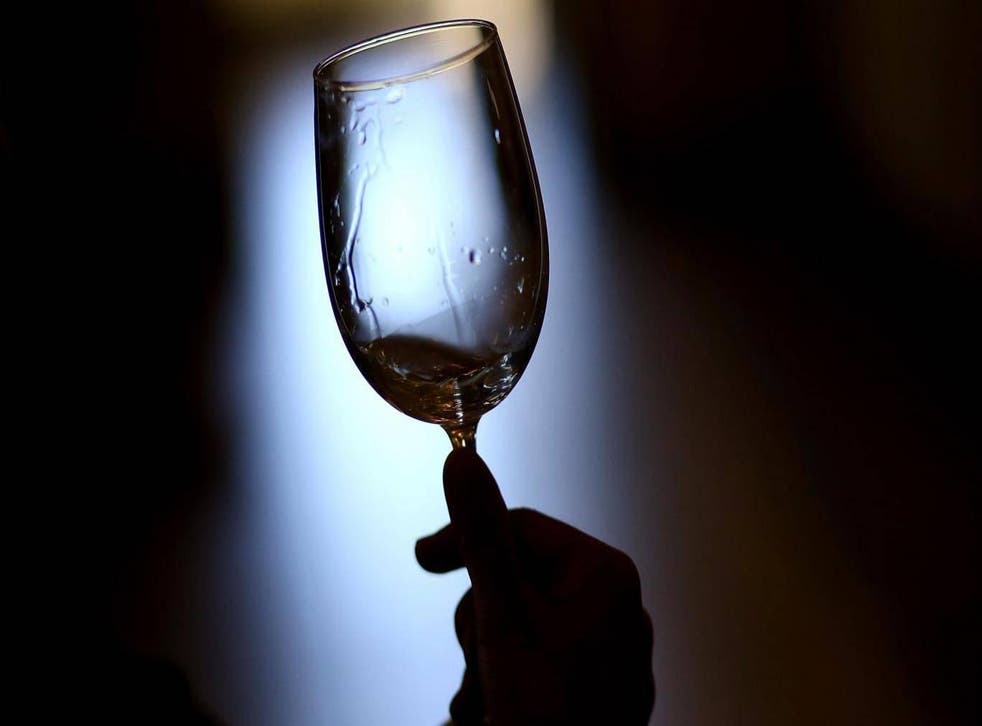 More than a third of child deaths and serious injuries through neglect are linked to parental drinking, a new report shows, as figures reveal over half of councils still do not have a strategy to help children of alcoholics.
The study by an influential group of MPs shows that between 2011-14, parental alcohol misuse was implicated in 37 per cent of cases involving the death or serious injury of a child through neglect or abuse in England.
A Freedom of Information investigation meanwhile reveals more than half of local authorities have no strategy to deal with the problem, and almost all councils are cutting their budgets for alcohol and drug treatment services. It also found that in more than half of councils, referrals to alcohol treatment services are falling.
The parliamentary report, which was commissioned by the APPG for International Children of Alcoholics Week and is published by the Parliamentary Office of Science and Technology, also found that 61 per cent of care applications in England involved misuse of alcohol and/or drugs.
Nearly a fifth of children (18 per cent) reported feeling embarrassed by seeing their parent drunk, while 15 per cent reported their bedtime routine had been disrupted as a result of their parents' drinking, the report found.
It comes after The Independent revealed spending on drug and alcohol support services across England fell by 16 per cent in the four years to 2017, while the number of people getting government-funded support to tackle their addictions decreased by 10 per cent in three years.
Liam Byrne MP, who lost his father to alcoholism in 2015 and chairs the APPG, said: "Millions of parents drink too much and their misuse of alcohol causes horrific problems for their children. Parental Alcohol Misuse scars kids for life and can leads many into a life of drinking too much themselves.
"Our campaign has now won a new commitment from government for a national strategy to stop parental alcohol misuse. This new report shows just why the government must act fast to put an effective plan in place."
Jonathan Ashworth MP, Labour's Shadow Health Secretary, who recently spoken out on his father's drinking problems, said the report laid bare the "real and damaging" impact parental drinking can have on children.
"I pay tribute to my Parliamentary colleagues who have spoken out so personally and reiterate my commitment to implementing a children of alcoholics strategy in Government," he added.
"The findings of this report make me more determined than ever to prioritise tackling addiction while supporting the children and families affected."
Mr Ashworth said he welcomed the Government commitment to support children of alcoholics, but added: "This report emphasises there is still a long way to go.
"Almost all local authorities have cut treatment services and many still do not have strategies for children of alcoholics in place. It's time we as a society took these issues more seriously so that children no longer need suffer in silence."
A Department for Health and Social Care said in response to the report: "We are acutely aware of the impact some parents drinking can have on their children — that's why work is well underway on a new Children of Alcoholics Strategy, which will look at what further support we can provide to families to tackle alcohol harms.
Health news in pictures

Show all 40
"This comes in addition to our new higher duties to target cheap, high strength cider and the UK Chief Medical Officers' guidelines, which help adults make informed decisions about their drinking."
They added that a Government strategy targeting children of alcohol-dependant parents was to be prepared in partnership with charities and the All Party Parliamentary Group on Children of Alcoholics (APPG).
The Health Secretary recently announced that up to £500,000 will be invested to expand existing children's helpline provision in response to concerns about the rising number of children who are being harmed or held back by a parent or guardian's alcohol abuse, the spokesperson said.
Register for free to continue reading
Registration is a free and easy way to support our truly independent journalism
By registering, you will also enjoy limited access to Premium articles, exclusive newsletters, commenting, and virtual events with our leading journalists
Already have an account? sign in
Register for free to continue reading
Registration is a free and easy way to support our truly independent journalism
By registering, you will also enjoy limited access to Premium articles, exclusive newsletters, commenting, and virtual events with our leading journalists
Already have an account? sign in
Join our new commenting forum
Join thought-provoking conversations, follow other Independent readers and see their replies