More than half of university sportsmen admit to raping or sexually assaulting women, study finds
In an online study of US university students, more than half of male sports players admitted to 'sexually coercing' a woman in a manner which meets the legal definition of rape, researchers said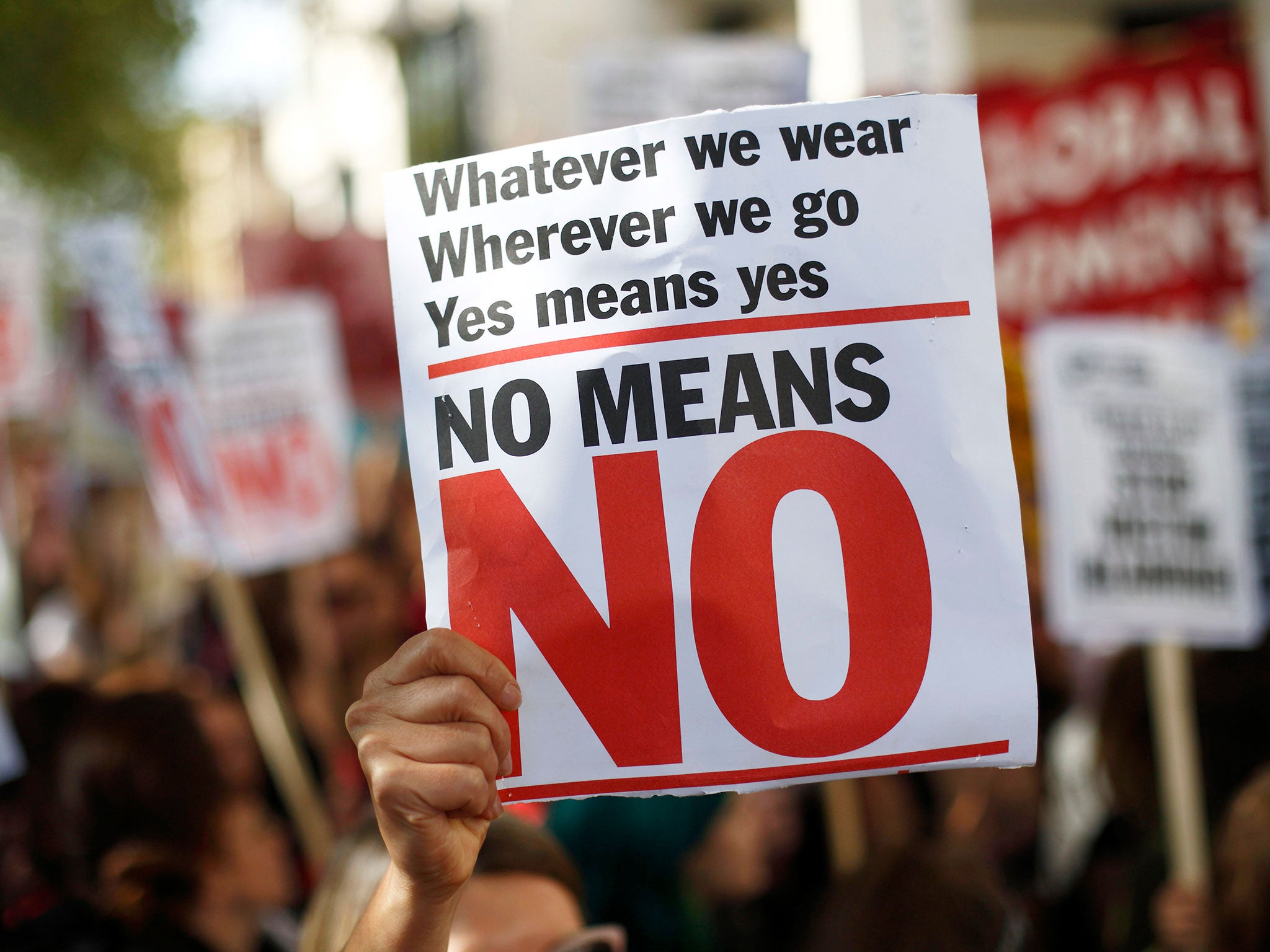 More than half of men who are members of university sports teams admit to sexually assaulting or raping women, a study has found. The study compared social attitudes and behaviour towards women of men in sports teams to men who are non-athletes.
Researchers asked men who were members of recreational or intercollegiate sports teams whether they had sexually coerced a woman, with more than half admitting to behaviour which meets the legal definition of rape. Among non-athletes, more than a third of men admitted to sexual coercion including rape.
The paper 'Sexual Coercion Practices among Undergraduate Male Recreational Athletes, Intercollegiate Athletes, and Non-Athletes', has been published in the journal Violence Against Women and was conducted via an online survey of 379 male undergraduates in the US: 191 non-athletes, 29 intercollegiate athletes and 159 recreational athletes.
Sarah Desmarais, an associate professor of psychology at North Carolina State University and co-author of the study, said: "We found that 54.3 percent of the intercollegiate and recreational athletes and 37.9 percent of non-athletes had engaged in sexually coercive behaviours - almost all of which met the legal definition of rape."
She says the real figures may be even higher as the survey relied on men self-disclosing whether they had committed rape and many may not respond honestly. She said: "As high as these numbers are, they may actually under-represent the rates of sexual coercion, since the study relied on self-reported behaviour."
World news in pictures
Show all 50
She added that the study also revealed misogynistic attitudes about women and consent were rife among the respondents: "This study shows how important it is to change these attitudes," Desmarais says. "The 'Attitudes Toward Women Scale' used in the study was created in the 1970s, and includes some truly archaic, sexist items - and we still see these results today. That shows you how far we still have to go."
Join our commenting forum
Join thought-provoking conversations, follow other Independent readers and see their replies