'More than half of women are discriminated against at work'
Almost a fifth of the women surveyed so far say that their careers have stalled because managers failed to promote them or offer training opportunities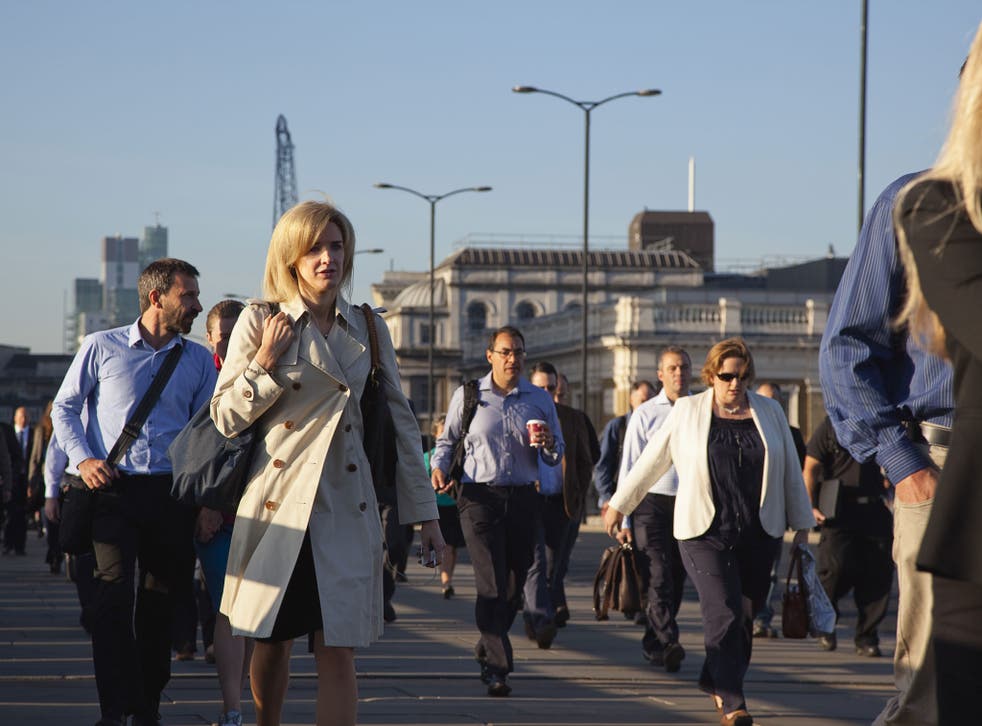 The scale of workplace inequality still faced by millions of women has been laid bare by a survey that suggests more than half of female employees have experienced some form of discrimination at work.
The finding comes from the interim results of the most substantial survey ever conducted into the experiences of Britain's female workforce. Project 28-40, undertaken by Opportunity Now, has already been completed by more than 25,000 women and aims to get to 100,000 before publishing its final results.
Almost a fifth of the women surveyed so far say that their careers have stalled because managers failed to promote them or offer training opportunities. Just over one in 10 experienced sexual harassment. The insight follows the news that the gender pay gap is widening for the first time in five years, according to data from the Office for National Statistics released earlier this month.
Daisy Sands, policy and campaigns manager at the Fawcett Society, said: "Today's findings present a stark reminder of the raft of deep inequalities that women continue to face in the UK labour market, well into the 21st century. Women continue to dominate in low-paid and undervalued work – two-thirds of those in minimum-wage jobs are women. Conversely, women are sorely lacking at the top tables of power – only 25 per cent of senior managers in the UK are women."
Read more:
Some 81 per cent of women believe having children will affect their career progression and more than two-thirds say society expects women to put their family before their job.
Susan Himmelweit, an economist for the Women's Budget Group, which analyses how women fare in the workplace, said: "Whenever there are pressures on people, as there are now – such as high unemployment – employers are in a better position to put more pressure on staff. Women with caring responsibilities have more difficulty with this [pressure]. Very often they've juggled things just to work and it's more difficult for them to respond to changes. If it is a competitive environment then employers will think it's not worth bothering with them."
Professor Himmelweit said she believed the key to improving the gender gap lies in better rights for those who work part-time or flexibly. "What we really need is flexible working that the worker doesn't have to pay for in some form," she said. "The legislation on flexible working needs to become tougher so that those who have to use it are not discriminated against."
The Project 28-40 study found that 48 per cent of women had witnessed bullying or unfair treatment of a female colleague, but just 28 per cent said they had seen male colleagues suffer such abuse.
The TUC General Secretary Frances O'Grady said: "The battle for equality in the workplace is far from over. The gender pay gap got worse this year for the first time in many years, and spending cuts have hit women hard as many work in the public sector. What really sets back women at work is becoming a mother. Career breaks, a period working part-time or simply the need to work sensible hours hold women back and limit job opportunities and promotion."
Register for free to continue reading
Registration is a free and easy way to support our truly independent journalism
By registering, you will also enjoy limited access to Premium articles, exclusive newsletters, commenting, and virtual events with our leading journalists
Already have an account? sign in
Register for free to continue reading
Registration is a free and easy way to support our truly independent journalism
By registering, you will also enjoy limited access to Premium articles, exclusive newsletters, commenting, and virtual events with our leading journalists
Already have an account? sign in
Join our new commenting forum
Join thought-provoking conversations, follow other Independent readers and see their replies