David Attenborough, Tom Hanks and Michelle Obama named British public's most trusted celebrities
Majority of UK citizens say they only have faith in judgement of three people - with Piers Morgan and Boris Johnson named among most deceitful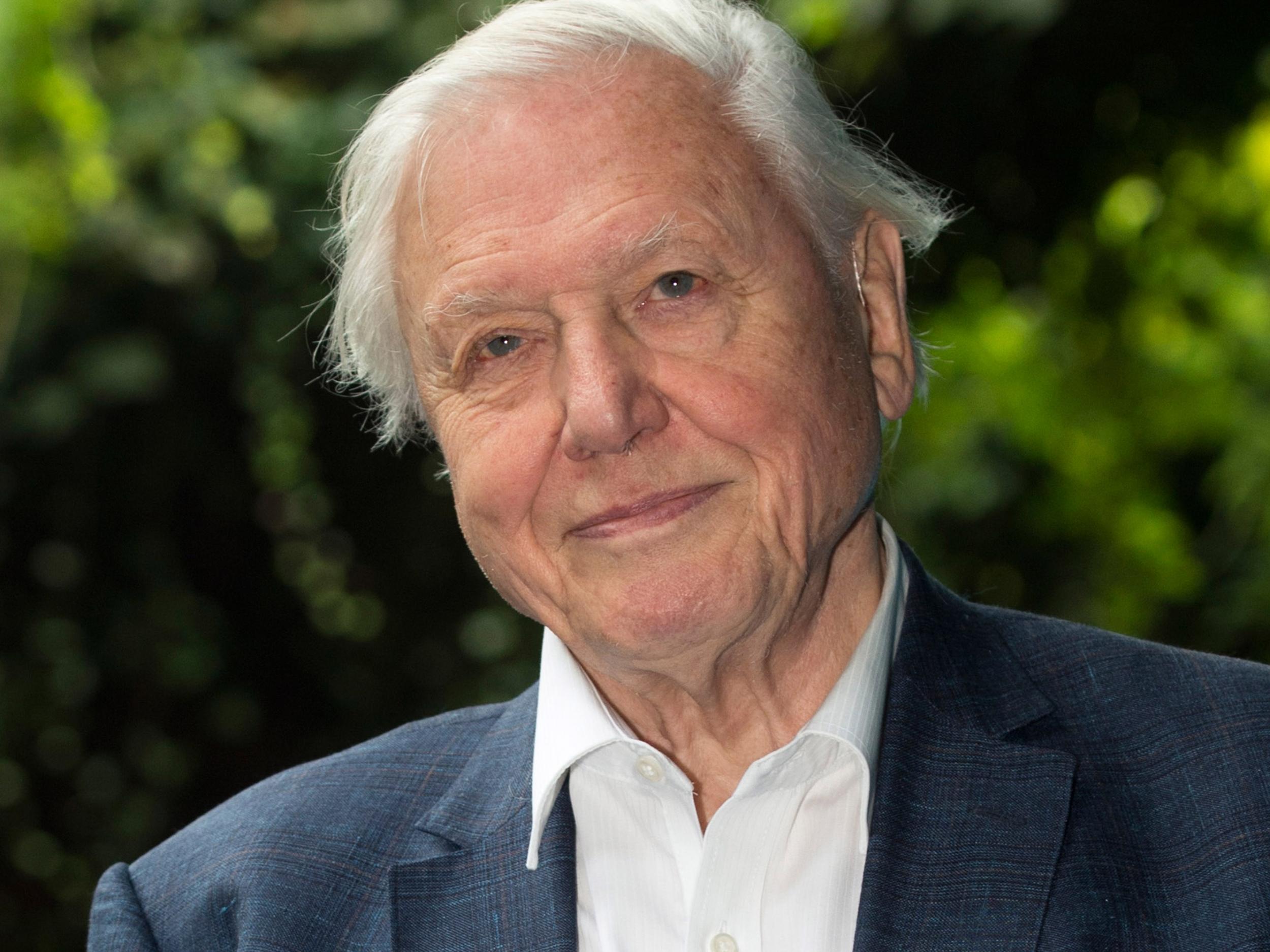 Brits only trust three people, a study has found.
Almost one in ten adults admit they don't always feel they can trust their mum, while seven per cent don't have any faith in their father.
One in twenty even distrust their own partner and almost three in 10 don't feel they can depend on their colleagues.
Others admit they don't always trust their children, grandparents or even their best friend.
Worryingly, almost one in five don't trust anyone at all.
But it also emerged the lack of trust could be with good reason as the average adult will be betrayed three times a year.
Shaun Armstrong, Managing Director for Creditplus, which commissioned the research, said: "The results of this survey highlight just how fundamental trust is in every aspect of our lives, every day.
"Whether it's our family, friends, relationships or working lives, trust really is the key - and this is no different in our finances and shopping habits."
The poll of 2,000 adults revealed the ways in which they have been betrayed, with more than 20 per cent being cheated on by their partner.
Being lied to or let down by friends and family, and loved ones being unavailable when they were really needed are also among the brutal betrayals Brits have suffered.
One in 10 have had a friend fail to pay them back money they owed, while others have been stood up or even embarrassed by someone who called themselves a mate.
It's not just our nearest and dearest we have issues with though as Brexit and Donald Trump has left 10 per cent feeling let down by politicians.
Others have had their trust broken by businesses after receiving a faulty online purchase, receiving a product which looked different to its picture, or an order that didn't arrive.
Researchers from OnePoll.com revealed Brits consider integrity, honesty, dependability and consistency to be a person's most trustworthy characteristics.
Conversely, sneakiness, manipulative behaviour and selfishness are the least trustworthy qualities, along with promiscuity, a lack of empathy and no sense of humour.
It also emerged legendary wildlife filmmaker David Attenborough is the nation's most trustworthy celebrity - with Tom Hanks, Prince William and Stephen Hawking also among the top ten.
But fifty per cent don't have faith in any celebs, while a staggering one in two feel Donald Trump is not to be trusted.
Three in 10 believe Piers Morgan, Boris Johnson and Tony Blair are deceitful while just 10 per cent said the same of former US President Barack Obama.
For big-name brands, Boots, Apple, John Lewis and the Post Office were considered customers' most reliable companies.
In a sign of the times however, only 17 per cent said they trusted the BBC.
One in five also admit to being wary of scientists, teachers and strangely, hairdressers.
But the study also highlighted how important trust is to Brits' day-to-day decisions, with fifty per cent saying a company's trustworthiness and ethical practices are a big influence in their shopping habits.
Three in 10 will only purchase from a company which has four or five-star reviews, with more than 60 per cent believing people now have more power over companies as they can research and review online.
But 73 per cent still think companies and lenders prey on vulnerable consumers, and a company's trustworthiness, transparency and customer service is crucial to six in 10 people.
While four in 10 have taken out a loan to help finance a car, nearly 90 per cent said they ensure it is a loan that suits them – and one in 10 check they are 100 per cent sure they can repay.
Shaun Armstrong added: "When purchasing online or shopping for a loan, knowing we're dealing with a company we can trust is vital to our decisions - making integrity, ethical and trustworthy behaviour as important as ever before.''
Britain's top 10 most trusted celebrities
David Attenborough
Tom Hanks
Michelle Obama
Prince William
The Queen
Morgan Freeman
Prince Harry
Stephen Hawking
Barack Obama
Judi Dench
SWNS
Join our commenting forum
Join thought-provoking conversations, follow other Independent readers and see their replies