New MOT test rules could result in more road accidents, experts warn
Department for Transport says the safety risks of untested 40 year-old classic cars are 'small'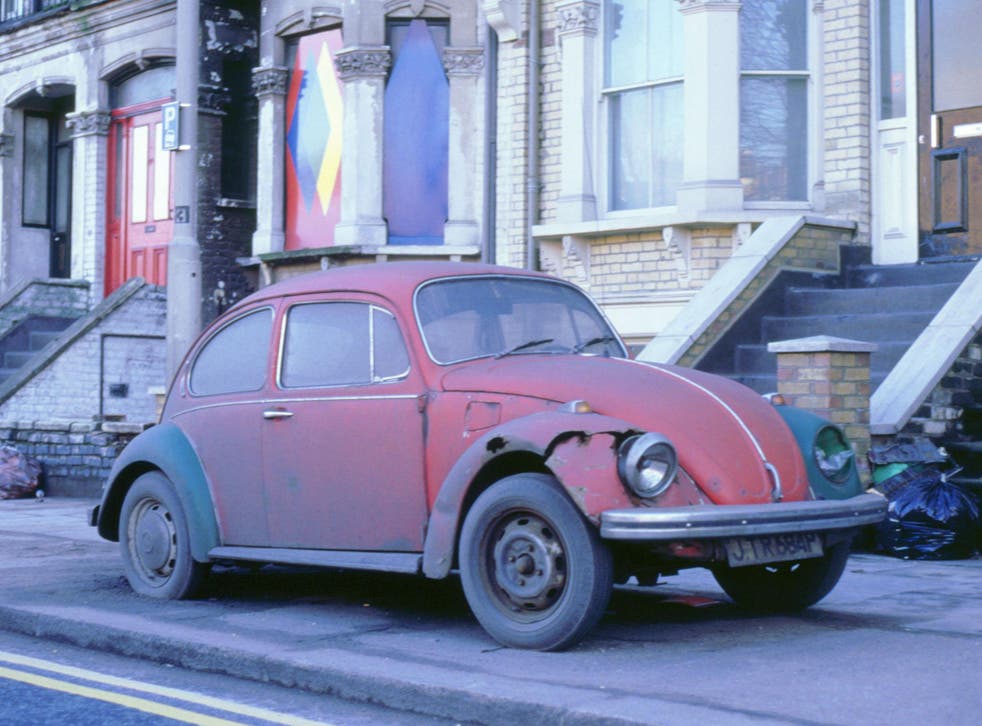 The new MOT exemption for classic cars more than 40 years old could result in more road accidents, experts have warned.
Rule changes coming into force today mean that an estimated 300,000 extra vehicles no longer require the annual roadworthiness test.
These include popular 'old bangers' from the 1970s such as the Ford Cortina, Austin Allegro and the Hillman Avenger.
The government has justified the changes on the basis that older cars "are usually maintained in good condition" and are driven rarely and on shorter trips.
However, a consultation of more than 2,000 motorists – many of them classic car owners – found that more than 55 per cent were opposed to the new rule.
They claimed that older vehicles were made to lower design standards and corrode more easily and that some owners do not keep their cars in good condition.
Former Top Gear presenter Quentin Willson branded the new exemption "insane" and claimed it was "proof that Westminster has no idea what drivers really want or what's important to them."
He warned: "We may see a rise in accidents!"
Motor journalist Jonny Smith, who posts videos on Twitter as @carpervert, also opposes extending the exemption, which previously applied only to cars built before 1960.
"I don't think it's a good idea," he said. "It's a good time to familiarise yourself with a car – sometimes you don't know what jobs need doing, you need a second opinion."
The Department of Transport said the effect on road safety was "small" and claimed that there was no specific evidence of any risk from vehicles of historic interest.
"The government gave significant consideration to the issue of any potential impact on rates of death and serious injury on the road," said the Department of Transport.
"The MOT failure rate and the number of people killed and seriously injured in accidents involving vehicles over 40 years old are both lower than those for newer vehicles.
"We consider the element of risk arising from taking vehicles over 40 years old out of the testing regime is small."
The new MOT rules are also expected to increase confusion because of the lengthy list of exemptions and caveats.
If classic cars have been "substantially changed" then the exemption does not apply – unless original parts are no longer available or the alterations were made to improve efficiency and safety.
The exemptions also do not apply to older buses and commercial vehicles over 3.5 tonnes.
Other changes to the MOT coming into force on 20 May mean that diesel vehicles will fail if smoke of any colour comes from the exhaust.
Faults will now be categorised as either dangerous (fail), major (fail) or minor (pass), with new checks for tyre pressure, brake fluid, brake pads, headlight washers, and reversing and daytime running lights.
There have also been some changes to the annual test for heavy goods vehicles, with the removal of exemptions for mobile cranes, breakdown vehicles, tower wagons and road construction vehicles.
Motorists can be fined up to £1,000 for driving without a valid MOT.
RAC spokesman Simon Williams said: "It is important everyone quickly gets to grips with the changes to the MOT, and that test centres and garages do a good job of explaining the new fault categories so motorists understand correctly the severity of faults with their vehicles.
"Changes to the MOT that make vehicles using our roads safer are undoubtedly a positive step so we hope that testers everywhere interpret and apply the new rules fairly and consistently. The last thing we want to see is a lowering of MOT standards and an increase in the number of unroadworthy vehicles on our roads."
Register for free to continue reading
Registration is a free and easy way to support our truly independent journalism
By registering, you will also enjoy limited access to Premium articles, exclusive newsletters, commenting, and virtual events with our leading journalists
Already have an account? sign in
Register for free to continue reading
Registration is a free and easy way to support our truly independent journalism
By registering, you will also enjoy limited access to Premium articles, exclusive newsletters, commenting, and virtual events with our leading journalists
Already have an account? sign in
Join our new commenting forum
Join thought-provoking conversations, follow other Independent readers and see their replies