Mother Paula Andrew stopped by police because her baby wasn't wearing a coat
Ms Andrew said she refused to give her name and address to officers after they received an anonymous 999 call saying nine-month-old Maddy looked cold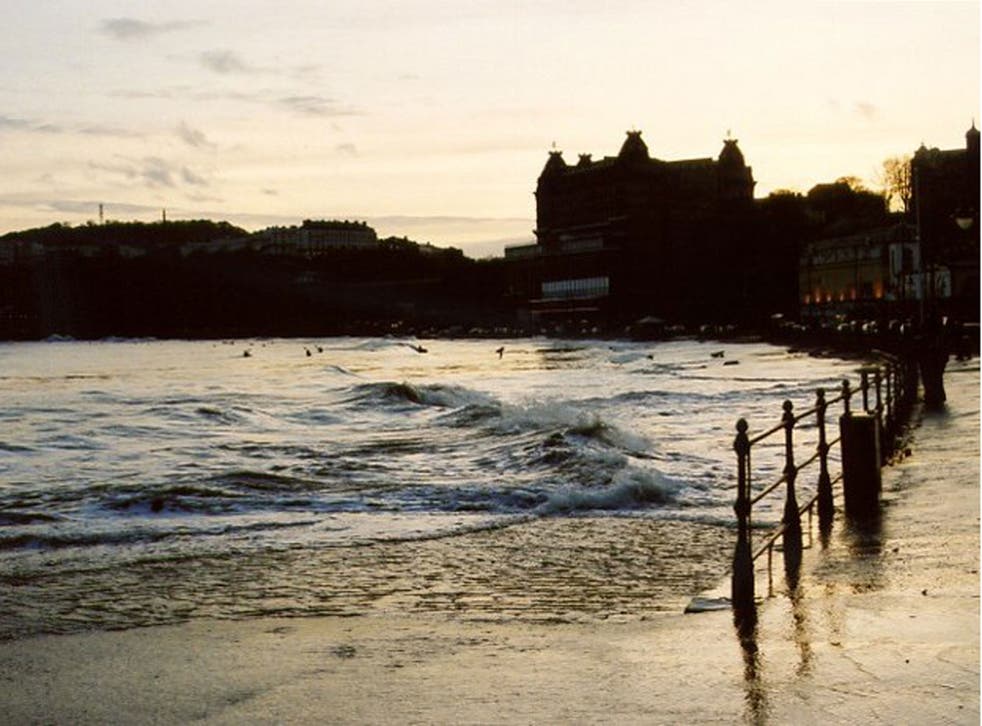 A mother has been stopped and questioned after police received an anonymous tip-off that her baby wasn't wearing a coat.
Paula Andrew was playing with nine-month-old Maddy on the seafront at Scarborough when she was stopped by two police officers who pulled up in a van.
She was questioned on whether her daughter was cold and asked for her name and address – which she refused to give up.
Ms Andrew, a 43-year-old nutritionist, said she and her daughter had only been out on the promenade for about 10 minutes, adding that she was shocked the police responded so quickly to an anonymous 999 call on the matter.
"It can take more than an hour for police to turn up if I call in complaining about yobs at the back of my house – and sometimes they don't attend at all," she told Metro.
"But an anonymous call can send them racing to the promenade."
Ms Andrew said that her daughter was wearing woollen tights, a vest, leggings and a fleece top at the time of the incident last Friday. After officers asked for her details she them it was a mother's right to play with her child, and walked away.
"I know what is normal and a child playing out on a cold day is not unhealthy in any way," she said.
A North Yorkshire Police spokesman said: "All reports concerning the safety of children are taken very seriously by North Yorkshire Police and must be properly checked out.
"If Ms Andrew has any concerns about the way this incident was dealt with, we would encourage her to get in touch so we can discuss the matter with her."
But the former detective Stephen Hayes, who turned whistle-blower with his book on police corruption, The Biggest Gang in Britain, said it was "by far the barmiest cold case I have ever come across". He told Metro: "It is bonkers that police time can be wasted on anonymous calls about children possibly being a bit chilly."
Register for free to continue reading
Registration is a free and easy way to support our truly independent journalism
By registering, you will also enjoy limited access to Premium articles, exclusive newsletters, commenting, and virtual events with our leading journalists
Already have an account? sign in
Register for free to continue reading
Registration is a free and easy way to support our truly independent journalism
By registering, you will also enjoy limited access to Premium articles, exclusive newsletters, commenting, and virtual events with our leading journalists
Already have an account? sign in
Join our new commenting forum
Join thought-provoking conversations, follow other Independent readers and see their replies