Muhammad Ali: symbol of the civil rights movement
'I'm not going 10,000 miles from home to continue the domination of white slave masters of the darker people the world over'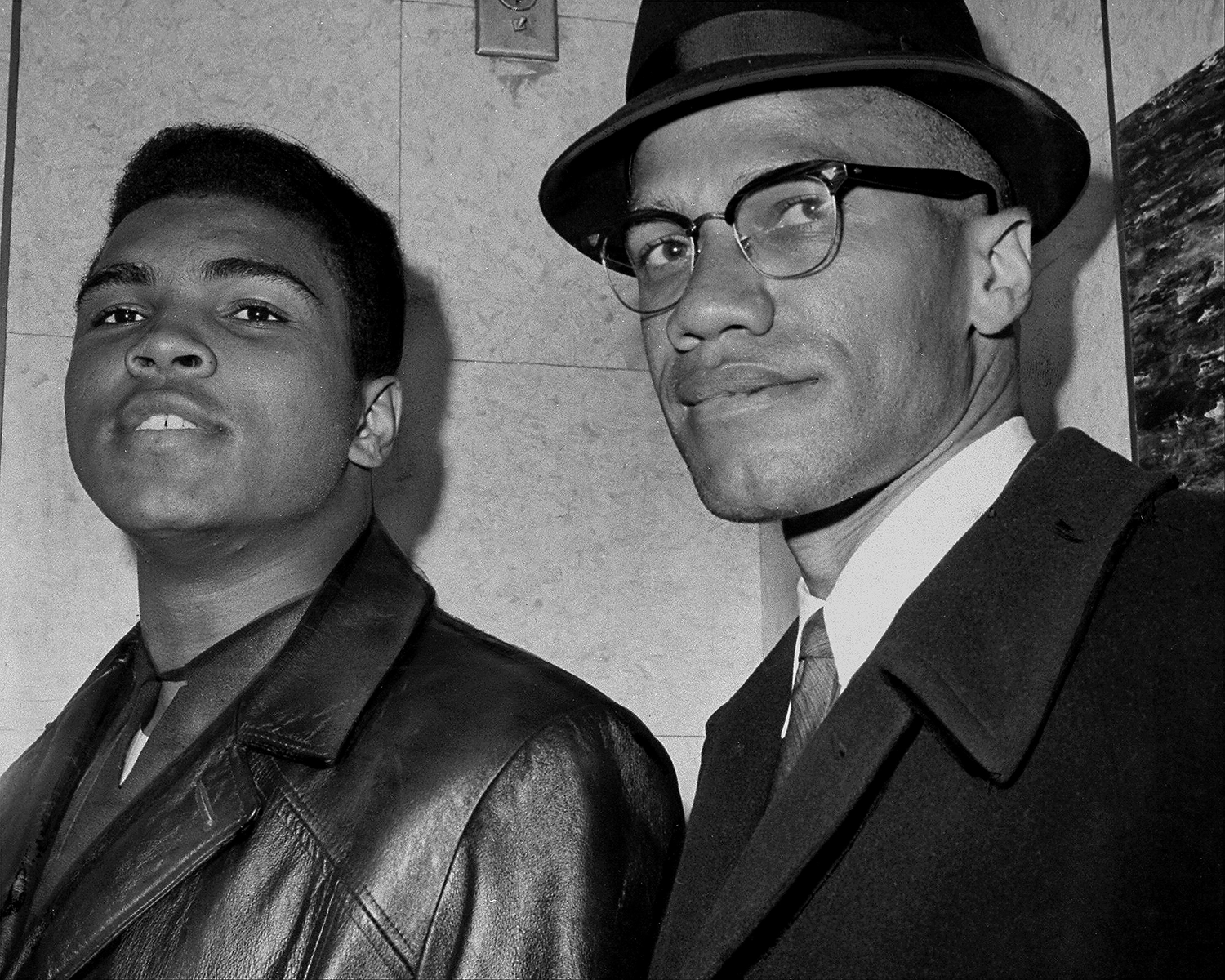 Muhammad Ali was never one to back down from a fight. Inside the ring, his sheer toughness awed his opponents and, outside it, his determined eloquence provided moral leadership to many.
He stood against the Vietnam War long before that was a popular stance, spoke out repeatedly against racism and later campaigned against Islamophobia in the US following the 9/11 attacks.
For three years when he was in his sporting prime, Ali was banned from boxing by the US authorities after he refused to be inducted into the US Army because of his opposition to the Vietnam War.
It was a punishment Ali was willing to take, saying in response to a five-year prison sentence, which he successfully appealed, for refusing to fight: "So what? We [black people] have been in jail for 400 years."
At age 18, the young Cassius Clay – as he was named at birth – got his first taste of how little his victories in the ring mattered in segregated America.
Just after beating Poland's Zbigniew Pietrzykowski to become the Olympic light-heavyweight champion in 1960, the young Cassius was refused a table in a "white people's" burger restaurant in his home town of Louisville, Kentucky.
He was so angry he later claimed to have thrown his Olympic medal into the Ohio river (although it is disputed he lost it).
Muhammad Ali – career in pictures
Show all 15
Four years later in 1962, just after Ali had beaten Sonny Liston to become world heavyweight champion, he joined the radical black civil rights movement, the Nation of Islam (NOI), and changed his name to Muhammad Ali.
"Cassius Clay is a slave name. I didn't choose it, and I didn't want it," he said. "I am Muhammad Ali, a free name – it means beloved of God – and I insist people use it when speaking to me and of me."
When Ernie Terrell referred to Ali by his birth name before their 1967 fight, Ali screamed in Terrell's face during it: "What's my name, Uncle Tom?"
His membership of the NOI was partly prompted by a friendship with Malcolm X, the leading black civil rights activist. They later fell out after Malcolm X clashed with Elijah Mohammad, the NOI's leader.
Ali himself later left the group and converted to Sunni Islam, and never got the chance to reconcile with Malcolm X who was assassinated in 1965.
He also publicly disagreed at first with Dr Martin Luther King's policy of urging black and white people to live together.
"I'm not going to get killed trying to force myself on people who don't want me. Integration is wrong. White people don't want it, the Muslims don't want it," said Ali.
Dr King's ally Roy Wilkins responded by saying that "Cassius Clay may as well be an honorary member of the white citizen councils".
Yet in later years the views of the two men converged.
In 1967, when Dr King spoke out against President Lyndon Johnson's escalation of the war in Vietnam, the press asked him why he was not simply focusing on the "domestic issue" of civil rights.
The great civil rights activist replied: "Like Muhammad Ali puts it, we are all – black and brown and poor – victims of the same system of oppression."
And by the end of 1967, the two men were on good terms and supportive of each other with Ali sending Dr King, who had been sent to prison, a telegram of support.
He opposed the Vietnam War before doing so was as popular as it become. "My conscience won't let me go shoot my brother, or some darker people – some poor hungry people in the mud – for big powerful America," he said. "They never called me n*****.
"I'm not going 10,000 miles from home [...] to continue the domination of white slave masters of the darker people the world over."
By the time he was thinking of retiring from boxing, the 38-year-old Ali had become a symbol of the civil rights movement, black pride and black power the world over.
He made goodwill missions to Afghanistan and North Korea, delivered medical supplies to an embargoed Cuba, and even travelled to Iraq to secure the release of 15 US hostages during the first Gulf War.
Ali also went to South Africa to meet Nelson Mandela upon his release from prison, an encounter the future president apparently found nerve-wracking.
"When I met Ali for the first time in 1990, I was extremely apprehensive. I wanted to say so many things to him," said Mandela in an interview.
"He was an inspiration to me, even in prison, because I thought of his courage and his commitment to his sport. I was overwhelmed by his gentleness and his expressive eyes."
After the 9/11 attacks on the World Trade Centre, Ali spoke out against Islamophobia and terrorism.
He said in 2001: "I am angry that the world sees a certain group of Islam followers who caused this destruction, but they are not real Muslims.
"They are racist fanatics who call themselves Muslims, permitting this murder of thousands."
Join our commenting forum
Join thought-provoking conversations, follow other Independent readers and see their replies