Music festivals on 'high alert' for terror attacks, say police
Open air music events are seen as particularly hard to secure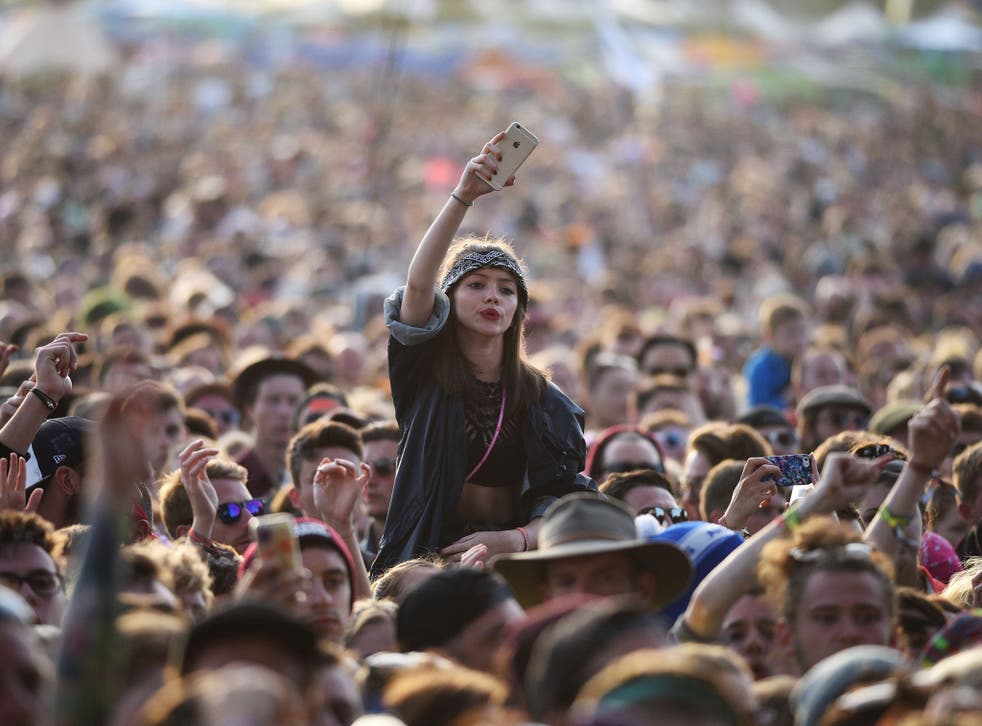 Music festivals this summer will be on "high alert" for terror attacks along with large sporting events, according to a senior Metropolitan Police officer.
Neil Besu, deputy assistant commissioner with the Metropolitan police said that crowded entertainment events such as music festivals would be "right at the top of the agenda" for the police.
Mr Basu said Isis suicide bombers were considered by police to pose a "principle threat" to public security in the UK.
"The threat has become more difficult, because it's now potentially any time any place, anywhere," Mr Basu told The Sunday Times.
"These people are perfectly happy to target civilians with the maximum terror impact. Crowded places were always a concern for us, but now they are right at the top of the agenda."
Although there is no specific intelligence to suggest that terrorist groups will attack a music festival, Mr Basu told the newspaper that these sorts of events were particularly vulnerable.
Open air festivals, he said, are harder to safeguard than concert venues: "They tend to have one big stage with high perimeter security. It's kind of the equivalent [to a stadium] but even harder to control because the perimeters are much larger."
Around 135,000 people will attend the Glastonbury festival this year, an event that covers 900 acres of land.
Adrian Coombs, the security director for the festival said: "The Glastonbury festival thoroughly plans the event each year, where necessary with the support of the police, and puts in place all essential measures to protect the public and maximise public safety."
Mr Basu said that attacks in Paris, including on the Bataclan theatre, have shown that small concert venues and night clubs are also at risk.
"I want to see the owners and event managers [of smaller venues] taking the same kind of security precautions," he said.
Mr Basu, who is in charge of the UK's protective security, also mentioned that managers of sporting events, along with all big music events, should be on high alert.
He spoke to sports bosses and music executives at Wembley on Monday to emphasise the importance of security at events.
Basu recently travelled to France to be briefed on the security measures to be put in place at the UEFA European Championship, and said that security teams will be armed.
Register for free to continue reading
Registration is a free and easy way to support our truly independent journalism
By registering, you will also enjoy limited access to Premium articles, exclusive newsletters, commenting, and virtual events with our leading journalists
Already have an account? sign in
Register for free to continue reading
Registration is a free and easy way to support our truly independent journalism
By registering, you will also enjoy limited access to Premium articles, exclusive newsletters, commenting, and virtual events with our leading journalists
Already have an account? sign in
Join our new commenting forum
Join thought-provoking conversations, follow other Independent readers and see their replies