Muslim student who wished someone a merry Christmas says he was beaten so hard he 'thought he was going to die'
'My heart is broken and I am emotionally overwhelmed' says Ihsan Abualrob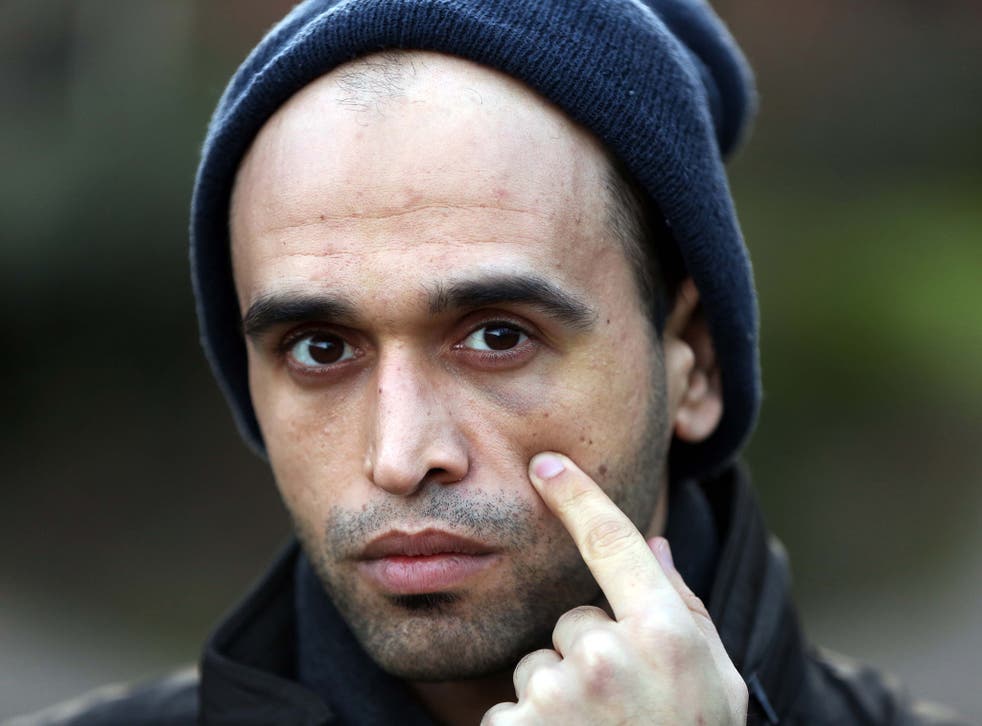 A student claims he was beaten for being a Muslim after wishing someone a "merry Christmas".
Ihsan Abualrob says he thought he was going to die after he was kicked in the head and body by three men in Durham on Christmas Eve.
Police have arrested two people on suspicion of racial or religiously aggravated assault.
Young Muslim volunteers transport group of elderly people to Christmas lunch in 'wonderful' act of charity
Mr Abualrob, who is currently studying a masters in politics at Durham University as part of a government scheme aimed at developing global leaders, said he was approached by a man while trying to play a game of pool inside the Happy Wanderer pub with friends.
"We don't drink and were sitting there chatting when out of the blue a British guy approached us, pulled up a chair uninvited and asked us where we were from," he told the Northern Echo.
"My friends said from Egypt and myself from Palestine. He said: 'Egypt, Palestine. You Muslims. Are you suicide bombers?"
After Mr Abualrob and his friends left the pub, he said he was approached by three men who started to insult Islam.
In response, he said: "Merry Christmas, enjoy your holiday."
Mr Abualrob said that the men then started to follow him and his friends.
"One of them threw a glass towards us. Then one of them lunged at me and punched me on my left cheek and I fell to the ground. Then three of them started kicking me in the head, shoulders and body. I grabbed my head in my arms trying to protect my face."
James O'Brien's powerful response to a man who said all Muslims were complicit in terrorism
He says he began to feel dizzy and then fell in front of the pub.
Mr Abualrob was taken to University Hospital North Durham by police and was treated for his injuries.
UK news in pictures

Show all 50
He was told he has concussion and bruising on his face and knee.
The student said: "Christmas should be a time of love and hope, not violence."
A Durham Police spokesman said: "Police were called to an assault outside the Happy Wanderer pub in Durham at around 8.40pm on Christmas Eve. One man was taken to University Hospital North Durham with minor injuries.
"A 49-year-old man and a 23-year-old have been arrested on suspicion of racially or religiously aggravated assault with injury."
Register for free to continue reading
Registration is a free and easy way to support our truly independent journalism
By registering, you will also enjoy limited access to Premium articles, exclusive newsletters, commenting, and virtual events with our leading journalists
Already have an account? sign in
Register for free to continue reading
Registration is a free and easy way to support our truly independent journalism
By registering, you will also enjoy limited access to Premium articles, exclusive newsletters, commenting, and virtual events with our leading journalists
Already have an account? sign in
Join our new commenting forum
Join thought-provoking conversations, follow other Independent readers and see their replies