Muslim surgeon who volunteered to treat Manchester bomb victims stabbed in neck outside mosque in 'hate crime'
Nasser Kurdy, who operated on those injured in the atrocity in May, says he forgives the men who stabbed him from behind with a knife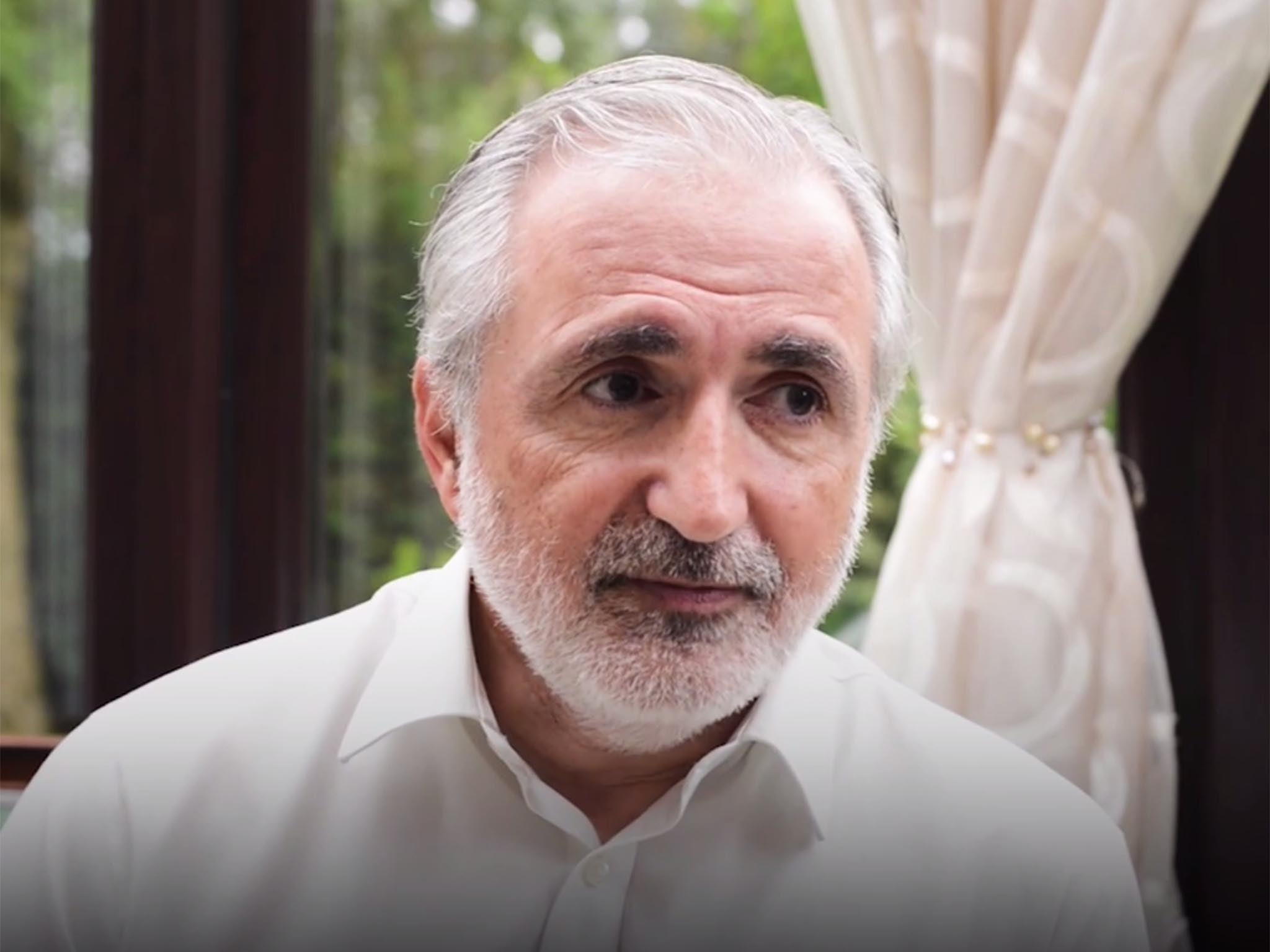 A Muslim surgeon who treated Manchester Arena victims said he has forgiven a man who stabbed him in the neck outside a mosque in a hate crime attack.
Consultant Nasser Kurdy, who operated on those injured in the outrage in May, was stabbed from behind with a knife as he walked into Altrincham Islamic Centre in Hale, Cheshire just before 6pm yesterday.
The 58-year-old victim suffered a three centimetre wound to the back of his neck and was taken to Wythenshawe Hospital for treatment, where he works as a consultant orthopaedic surgeon.
On Monday the father of three, from a Syrian–Jordanian family, was preparing to go back to work to treat his patients as the police investigation continued.
He said: "God was merciful to me yesterday. It could be a nerve, an artery, a vein, the gullet. The neck is the contact between the body and your head, but fortunately it was just the muscle.
"As I entered the grounds of the premises, I felt that pain and the blow to my neck.
"I turned around and saw this gentleman in a threatening pose. I did feel threatened, I did feel vulnerable."
London residents bring flowers in solidarity with Finsbury Park Mosque after attack
He rushed inside and, fearing the attacker may follow, grabbed a chair and dashed outside, but his attacker had fled.
Police later made two arrests and said they were treating the incident as a hate crime.
Mr Kurdy has worked as a doctor for four decades, after coming to Britain to study medicine in 1977 and working in Perth, Dundee and Northampton before settling in Manchester in 1991.
He was going to the Islamic Centre for mid-afternoon prayers and a committee meeting, as he is a lay imam, sometimes giving sermons, and vice chairman of Altrincham and Hale Muslim Association.
Mr Kurdy said, ahead of giving a police statement, that he could not say what his attacker said to him, but was in "no doubt" he was attacked because he was entering the Islamic Centre.
But he added he feels no anger towards his attacker.
He said: "He is not representative of what this country stands for. I have absolutely no anger or hate or anything negative towards him. I have declared it, I have totally forgiven him.
"He could be a marginalised person within his own community."
But Mr Kurdy said he felt hate crimes against Muslims were escalating on the back of terror incidents including the Arena bombing and the Parsons Green tube attack.
"The climate is very threatening, very worrying. Something could have happened, horrible, yesterday.
"The atmosphere that is around has allowed for that.
"There needs to be acknowledgement that hate crimes against Muslims are on the increase and they are becoming more physical.
"It's not just someone saying something verbally, or somebody pulling a headscarf or what have you, it is now taking that extra step and I think that extra step is what has started worrying and frightening people.
"There are very senseless acts of insanity taking place, which can only fuel anger and hate.
"We can't hide away from what happened in Manchester, what happened around the country and the recent Tube incident. That will fuel hatred and anger.
"People need to know there are Muslims like myself. I've worked hard, I'm a surgeon, I treat people. I have a wonderful community. My colleagues at work respect me and value my contribution.
"I don't think I can see anybody more integrated than I am. I get invited to sit on services in the synagogue, service on Remembrance Sunday, I'm always in the church at All Saints.
"I'm sure people don't get to see that, all they get to see is those crackpots."
Mr Kurdy said Muslims at the Islamic Centre were now frightened and security will be reviewed.
The centre has suffered a brick through its windows, graffiti and a rubbish bin set alight in the past.
Greater Manchester Police said two men, aged 32 and 54, were arrested within an hour of the attack.
Both of the men are understood to have been arrested in the local area.
The force is treating the matter as a hate crime but not terrorism related.
Assistant Chief Constable Russ Jackson said: "This is a very nasty and unprovoked attack against a much-loved local man."
Dr Khalid Anis, a spokesman for the Altrincham & Hale Muslim Association, said: "It could have been very, very serious.
"There were definitely abusive comments made - obviously he was in shock at the time, he had just been stabbed, so the detail of those comments I don't know, but there were definitely abusive comments made by the attackers at the door of the mosque.
"We understand it was a knife, he is very lucky.
Mosque holds 'best of British' tea party in response to EDL rally
"The fact they attacked an orthopaedic consultant who devoted his life to helping others is really quite poignant."
Other Muslim leaders condemned the attack.
Harun Khan, secretary general of the MCB, said on Sunday: "We are shocked to hear of the stabbing of a prominent Muslim surgeon outside Altrincham mosque today in what the Greater Manchester Police have described as a hate crime.
"We are relieved to hear that the victim's injuries are not currently critical.
"Our prayers are with the victim, his family and the local community."
He called on the Prime Minister and Home Secretary to implement the Government's Hate Crime Action Plan.
PA