'There are a lot of lies': In London's key swing seats, Britain's Muslim voters could prove decisive
Research has shown that the Muslim electorate can swing the capital's Kensington and Putney seats, along with 29 others across the UK. The Independent visits the two boroughs to scope the lay of the land
Samuel Lovett
Saturday 07 December 2019 16:59 Comments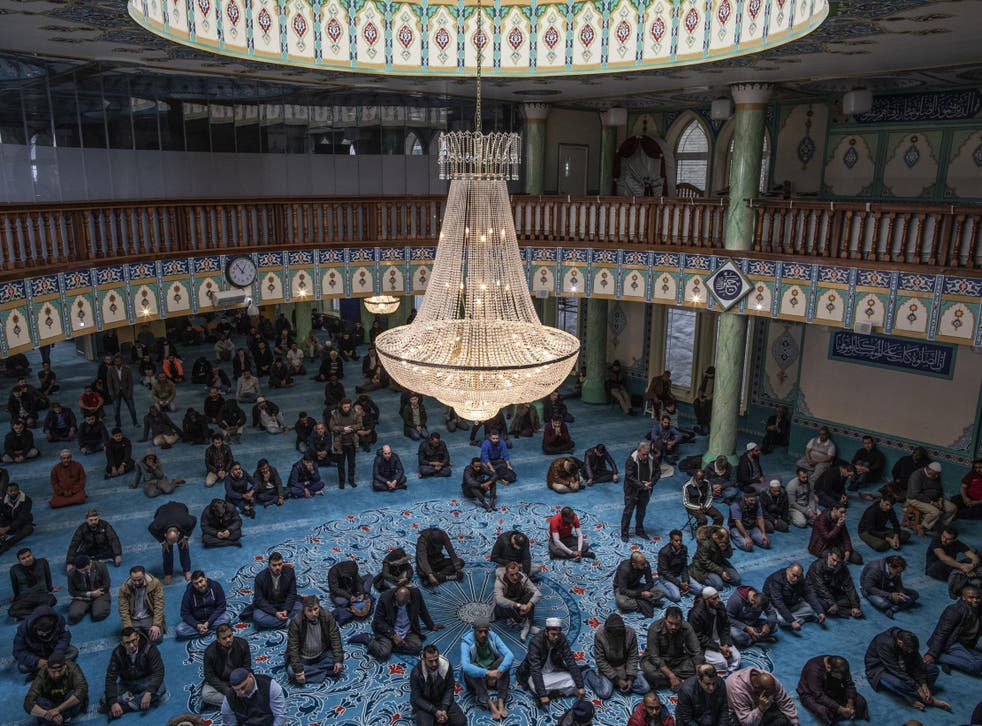 Khalid Hasan hangs up a sign that reads "back in 10 minutes", locks the front door to his rug shop and sets off for afternoon prayer at the Al Huda Mosque. In this corner of north Kensington, on a cold but clear winter day, it's business as usual as we pass the market stalls, halal butchers and family-run cafes of Golborne Road. Hasan, though, is no mood to soak up the sights and sounds.
"My concern is with what's going on so much at the moment in society: the polarisation taking place between people – the hate and the anger that exists in our communities," the 45-year-old says, trying to pinpoint those issues that matter to him ahead of next week's vote. "What we hear in the news – the hate crimes and violence, Islamophobia – is quite disturbing for us."
Hasan is one voice among many in this Muslim community, stretching from Ladbroke Grove up to Trellick Tower, but he isn't alone in his fears and concerns. Frustration runs deep here, with anger not far behind. It's no surprise. The economic fault lines are stark. Kensington is one of the wealthiest areas in England, yet the northern parts rank among the most deprived in the country. Rich and poor inhabit different worlds, but are often separated by the width of a single street. In the distance, the hollowed-out frame of Grenfell Tower stands as a grim testament to the social injustices ingrained within the borough.
Against this backdrop of division and inequality, Hasan and his fellow Muslims head to the polls on 12 December with more power to shape the Kensington vote than they may realise. Labour candidate Emma Dent Coad is defending a majority of 20 for the constituency, where nine per cent of the voting electorate is Muslim – estimated at 5,431, or 271 times her majority. It's a similar story in Richmond, where the Muslim electorate is 71 times greater than Zac Goldsmith's margin, and Putney too, which has 3,557 Muslim constituents, more than twice the size of the Tory majority.
But judging how Britain's Muslims will vote in these seats – along with 28 others that could be swung by the Muslim electorate – is tricky business, especially with so many individual views, beliefs and experiences to take into account. And at a time of divisive tribalism, disinformation and hollow rhetoric, many Muslims have yet to even decide themselves.
General election: On the campaign trail

Show all 114
"There are a lot of lies," says Hasabseeda, taking a break from the parenting session she's been leading at Kensington's Al Manaar Mosque. Two young mothers, sat at a table in one of the building's quieter rooms, nod in agreement. "There are a lot of promises which the politicians are not going to fulfil," the 69-year-old social worker adds. "It's not very clear where to vote."
The conversation quickly turns to the problems facing Kensington and its Muslim voters. Hasabseeda's colleague, Intisar, offers some thoughts. "Knife crimes and drugs are a big issue for us now," the 45-year-old says. "Every single day there is someone who is going to be stabbed on the streets." According to her, these problems have been "accelerated" by the scaling back of local police services. "Why did they cut the community police?" adds Hasabseeda. "They are important because they know the area, they walk around all day and know even the kids who are making the trouble and how to deal with the community."
Only the day before, a young Muslim boy was threatened with a knife and robbed of his possessions in the nearby area. Hasabseeda is thankful the incident didn't end in bloodshed, but she fears what comes next. "Does he then take a knife to protect himself in case it happens again or is he going to be scared and stay at home? Do I take him back to my country where it's safe? The police know about the drugs in our area – but nothing is done. They take our kids on the county lines, and the police know but again do nothing.
"When we have our kids going outside, you can't imagine how scared we are. It's very important for us to see crime addressed."
Such experiences are by no means unique to Kensington. The Muslim Council of Britain (MCB) has shown almost half of England's Muslims live in the country's 10 most deprived areas, subjecting them to the high crime rates, overcrowded housing and low educational attainment that are part of the vicious circle of poverty. Muslims also take home the lowest earnings of any religious group and are twice as likely to be unemployed as the general population, again heightening their vulnerability in these times of austerity.
"It isn't just about poverty, though," says Zainab Gulamali, a public affairs manager at the MCB, as she outlines the key voting concerns of the UK's Muslims. "We asked about healthcare and found that their top concerns were cuts to the NHS and the availability of services. These two things impact almost everyone in Britain, but they do impact Muslims in particularly acute ways. For example, in terms of mental health treatment, Muslims have been found to be under-referred."
Moving south of the river, the opulence and grime of Kensington makes way for the suburban sprawl of Putney. At the Fazl Mosque, London's oldest, black electric gates cover the entrance, sliding silently back and forth as local worshippers filter in for evening prayer. Here, the conversations strike a very different tone, with representation and the strengthening of political allegiances dominating discussion.
"We remained very loyal to Justine Greening [the former Conservative MP for Putney] as she did a fair amount of work for us, but she resigned on a matter of principle," says Mansoor Shah, the imam. "Therefore we feel left out as we now have to find a new friend to work with." It's a view shared by his friend and co-worker. "We'd like to vote for the person who will be easy to contact with, someone who is more accessible and listens to us," adds Hafeez Mirza.
Shah believes that most of Putney's Muslims will continue to back the Conservatives on account of Greening's previous relationship with the community, but he can see some voters taking "the bold step" of supporting either Labour or the Liberal Democrats. As for himself? "When it comes to putting pen on paper at the ballot box, I think I'll take into account who told me the least lies."
There is one issue, though, that is uniting Muslims ahead of the coming election. "The rise of Islamophobia, and particularly the mainstreaming of Islamophobic views in political discourse, is hugely concerning for British Muslims," says Gulamali.
"Many Muslims are fed up of Islamophobia being normalised, of MPs, councillors, candidates and even the Prime Minister making Islamophobic comments and facing almost no repercussions. People expect better of their politicians, and British Muslims deserve representatives that actually seek to represent them."
In the same way that Jews have been turning away from Labour on account of its antisemitism, the Conservatives' own issues with Islamophobia could serve to repel Tory-voting Muslims. "Historically we do not see many specifically ethnic issues making a difference," Maria Sobolewska, a professor of political science at Manchester University, tells The Independent. "But we know that the perception that racial discrimination affects their life chances does make them less likely to vote for Conservatives and more likely to vote Labour."
Some will stand by Labour and the Conservatives regardless – "I don't think this Islamophobia and antisemitism is the party position, but maybe two or three individuals," explains Mirza – but the recent decisions by the Chief Rabbi and MCB to condemn the two parties reflect the deep misgivings within each faith.
For all the discussion of Brexit, which has dominated the agenda over the past three years, next week's vote goes far beyond addressing the UK's future in Europe. While many no doubt see it this way, Thursday 12 December also offers British Muslims the chance to express their political colours and, given their ability to influence so many swing seats, potentially determine the country's next chapter.
Register for free to continue reading
Registration is a free and easy way to support our truly independent journalism
By registering, you will also enjoy limited access to Premium articles, exclusive newsletters, commenting, and virtual events with our leading journalists
Already have an account? sign in
Join our new commenting forum
Join thought-provoking conversations, follow other Independent readers and see their replies