Muslim woman detained for reading Syrian art book on plane takes court action
Faizah Shaheen demands an apology from Thompson Airways, claiming she was singled out because of her race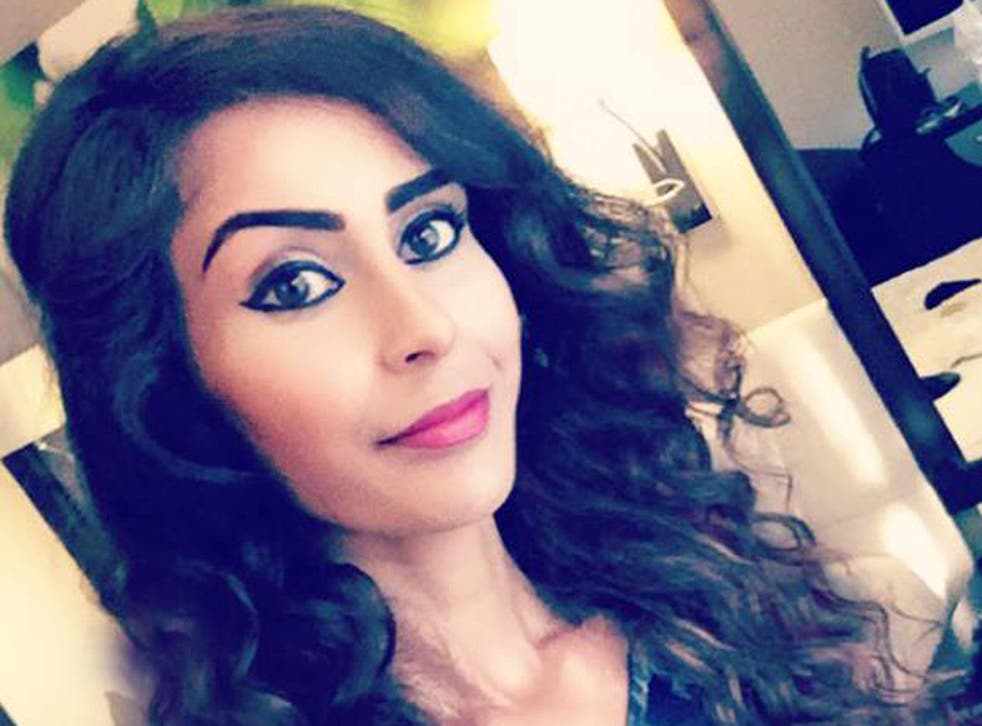 A Muslim woman, who was detained and questioned at a UK airport for reading a book about Syrian art onboard her honeymoon flight, is taking her holiday company to court.
Faizah Shaheen was travelling back from Turkey on 3 August 2016, when she was reported to authorities by Thomson Airways cabin crew.
As a result, she was questioned in a room along with her husband for 15 minutes at Doncaster Airport,under Schedule 7 of the Terrorism Act.
Ms Shaheen, a mental health worker who helps to prevent radicalisation, had been reading Syria Speaks: Art and Culture from the Frontline – a collection of literature, photos, songs, and cartoons from Syrian artists and authors.
Her lawyers have told Thomson Airways that she believes she was the victim of discrimination, and was singled out because of her race.
During the interrogation, Ms Shaheen said she was asked about the book, her work, and the number of languages she spoke.
"I felt upset and distressed, followed by anger," she said following the incident. "I struggled to accept that I was being singled out for reading a book on art and culture."
Ms Shaheen told the BBC's Victoria Derbyshire programme that she found Thomson Airways' response and explanations to the incident insufficient.
"One year on, Thomson Airways has failed to provide an explanation or apology – despite legal involvement. This attitude let me with no option but to seek a declaration from the court under the Equality Act," she said.
ITN solicitor Ravi Naik has acknowledged Thomson Airways' initial communication, but said it had not responded to correspondences since January.
Mr Naik told The Independent: "Our client is concerned at the way she was treated. She cannot understand why she was reported for reading a book. She is concerned that the only reason she was singled out was her ethnicity.
"Ms Shaheen simply wants an apology for the way she was treated and in the absence of one, has no alternative but to take legal action."
Ms Shaheen does not want compensation, but simply "an apology and explanation from Thomson Airways to ensure that it never happens again".
World news in pictures

Show all 50
In a statement, Thomson Airways said that they were "really sorry if Ms Shaheen remains unhappy with how she feels she was treated".
It added: "We wrote to her to explain that our crew undergo general safety and security awareness training on a regular basis. As part of this they are encouraged to be vigilant and share any information or questions with the relevant authorities, who would then act as appropriate."
Register for free to continue reading
Registration is a free and easy way to support our truly independent journalism
By registering, you will also enjoy limited access to Premium articles, exclusive newsletters, commenting, and virtual events with our leading journalists
Already have an account? sign in
Register for free to continue reading
Registration is a free and easy way to support our truly independent journalism
By registering, you will also enjoy limited access to Premium articles, exclusive newsletters, commenting, and virtual events with our leading journalists
Already have an account? sign in
Join our new commenting forum
Join thought-provoking conversations, follow other Independent readers and see their replies