Mystery of cat 'from Canary Islands' found in Scotland solved
Lizzie Dearden
Saturday 01 February 2014 18:13 Comments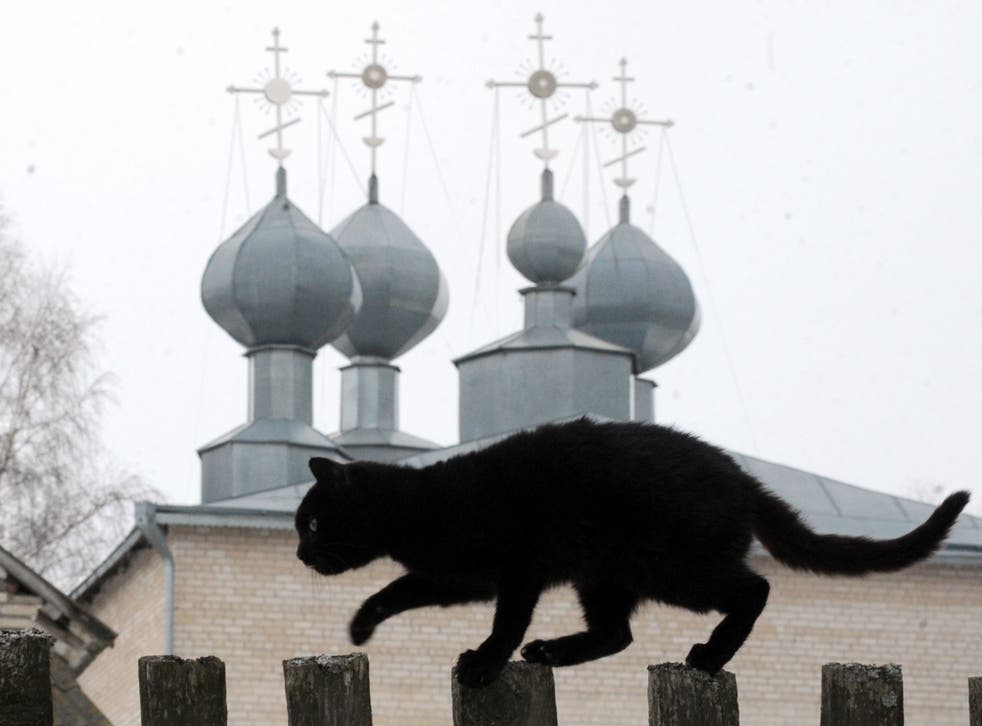 A lost cat that confounded vets trying to work out how she apparently got to Scotland from the Canary Islands has been reunited with her owner.
The mystery moggie, named Juanita by vets who took her in, was found in a garage in Muchalls, near Aberdeen, on Thursday.
The tabby's microchip was traced to Fuerteventura in the Canary Islands, leading to speculation that she could have slipped onto a Ryanair flight from the tourist hotspot.
Now it seems far more likely she jumped in a car instead to make the 15 mile journey from her home.
It emerged that her owner, Fiona Prati, lives in Bridge of Don, Aberdeen, and had not updated the cat's registration after emigrating to Scotland.
She had feared the worst after Tina went missing last week but she finally got the good news after Cats Protection rang around local veterinary practices until someone recognised the name.
They were reunited on Saturday morning at Kirkton Vets.
Fiona MacPherson, a veterinary surgeon, said: "Tina is such a friendly and loving cat that we felt sure she had to have an owner somewhere who would be missing her.
"We were delighted when Fiona came to collect her and we're so pleased that we were able to help reunite them.
"She even heard the story on the radio as she was driving to collect Tina."
Zahir White, from Cats Protection, said it was "one of the most unusual cases" the charity has ever come across.
He urged cat owners to get their pets microchipped and keep details up to date.
Register for free to continue reading
Registration is a free and easy way to support our truly independent journalism
By registering, you will also enjoy limited access to Premium articles, exclusive newsletters, commenting, and virtual events with our leading journalists
Already have an account? sign in
Join our new commenting forum
Join thought-provoking conversations, follow other Independent readers and see their replies