Milton Keynes 'Winter Wonderland' closes after upsetting scores of children
The event featuring 'men in Santa outfits from Poundland' was closed after its first day following a storm of criticism from parents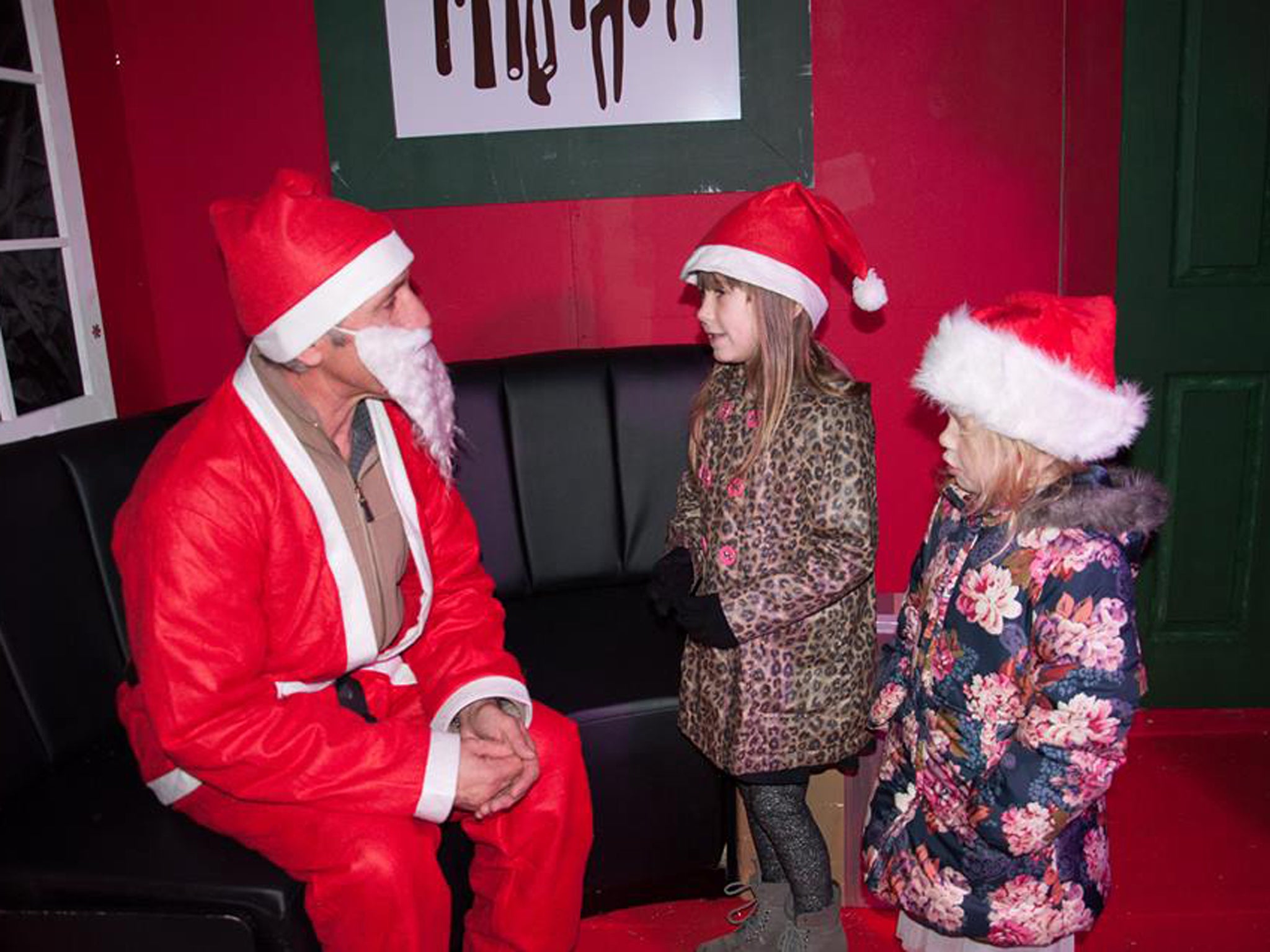 A "shambolic" winter wonderland event has been cancelled on its second day following a barrage of criticism from disgruntled parents.
The event, held in Milton Keynes, opened on Saturday promising 'an exciting range of activities and attractions to surprise and delight your children and entire family'.
However when revelers arrived, what they found was "men dressed in Santa outfits from Poundland" that looked "nothing like the photos in the adverts".
Writing on the Baby Natal blog, a mother, who had paid £22 for her three children to meet the Santa, said: "Not exactly 'magical' and our children asked where the real one was.
"The 'gifts' which were included in the fee turned out to be paper bags with 4 colouring pieces of paper in them and 4 crayons."
A second mother who commented on the post, added that when her daughter trod in dog poo, she was told by one of the event's team that "it was actually reindeer poo".
After the event's Facebook page was flooded with complaints, the organisers promptly shut it down.
By the second day, the event had been cancelled altogether. Now organiser have said those who pre-booked tickets online will be refunded.
A Facebook group set up by parents to discuss their experiences and suggest alternative days out now has almost 2000 members.
The event also featured a paid for ice skating rink - that reportedly only had adult skates, reindeer and husky pens and some rides.
Amy Burge, who went there for a family day out said: "I've never been so disgusted in all my life, there were 2 husky dogs one of which was in a small cage and barking, 2 reindeers which again were in a small pen and could hardly move.
"We booked our 2 eldest sons to go ice skating which would of been there first time on ice and were so excited. ..wasn't even a proper ice rink."
Diane Harrold added: "Took my granddaughters to see santa in MK something we do together every year.... So disappointed .... My little Anais asked "nanny have we been bad" I said no of course not why? Well why didn't the real Santa come to see us?"
Speaking to the BBC prior to the cancellation, organiser Lorenzo Franco said there had been "teething problems".
He apologised if anyone was "disappointed in any way", adding that he had never said the ice rink would have real ice, and that complaints would be dealt with in the "proper way".
Following the criticism the event's charity partner, the Papworth Trust, said in a statement: "As the benefiting charity associated with the Winter Wonderland MK event, we have been concerned to hear about the issues on the opening day.
"We are sorry to hear about people's experiences of the day. After consulting with our volunteers and listening to the public's feedback, we have sadly decided to withdraw our volunteers and our association with the event.
"We were hoping that this event would raise money for our work helping older and disabled people with essential support and care."
Milton Keynes 'Winter Wonderland' closes after upsetting scores of children
Show all 5
Join our commenting forum
Join thought-provoking conversations, follow other Independent readers and see their replies