Death of woman in private UK prison caused by neglect and systemic failures, inquest rules
'As a family, we have been shocked to learn of the inadequacies of the care provided to her,' says inmate's sister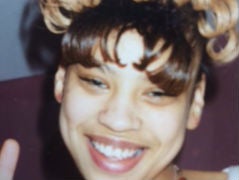 Neglect and systemic failures by prison and healthcare staff caused the death of a woman in a private prison, an inquest jury has heard.
Natasha Chin, 39, was found unresponsive in her cell at HMP Bronzefield in Surrey in 2016 less than 36 hours after she had arrived at the prison.
Ms Chin told staff she was unwell after she arrived and was placed on the jail's specialist drug and alcohol wing. She vomited continuously for at least nine hours, but failed to receive medical attention or her prescribed medication.
The jury at Woking coroner's court were told that her condition worsened on the morning of her death and she started vomiting profusely.
They heard healthcare staff did not follow up to understand why she had not collected her medication and did not ensure that she got it. They also did not respond promptly or at all to a prison officer's requests to go to her cell or adequately observe her and monitor her vomiting.
The inquest also heard that Ms Chin rang her cell bell but there was no response as prison staff did not realise the bells were faulty.
Expert medical witnesses told the inquest that her vomiting would have been less severe if her condition had been properly monitored and responded to. It is likely she would have survived if she had been transferred to hospital, they said.
Ms Chin, who was from Islington in London, had a history of depression, poor physical health, and alcohol and drug dependency.
After hearing three weeks of evidence, the inquest jury concluded Ms Chin's death was caused "by a systemic failure through poor governance which led to a lack of basic care," and that the death was "contributed to by neglect".
Her sister, Marsha Chin, said: "As a family, we have been shocked to learn of the inadequacies of the care provided to her and the fact that prison staff and management could have prevented her untimely death. We can only hope that changes are now made to try to ensure no other family has to lose a loved one in such circumstances."
Since Ms Chin's death in 2016 there have been three further deaths of women found unresponsive in cells at HMP Bronzefield. Inquests into these deaths are expected.
Previous deaths and a number of inspection reports dating back to at least 2010 have documented longstanding concerns about poor aspects of healthcare services at what is the most expensive women's prison in England.
It is run by Sodexo – one of the world's largest multinational corporations – and it costs over £65,000 to house each prisoner.
Deborah Coles, director of charity Inquest, said Sodexo and the Ministry of Justice needed to be held to account for their failure to act upon repeated warnings of unsafe healthcare practices in Bronzefield.
"Natasha's death was a result of this indifference and neglect," she said. "It is shameful that women continue to die such needless deaths in prison. They failed to provide Natasha with even a basic duty of care. Urgent action is needed to dismantle failing women's prisons and invest this money, not in private companies but in specialist women's services to support women in the community."
A spokesperson for the Sodexo-run prison said: "We are extremely sorry that Natasha died whilst under our care and acknowledge mistakes were made."
He said many improvements had been made and its systems were now more robust – adding that they had appointed a new head of healthcare at the prison.
"We realise that this does not bring comfort to the family and our thoughts continue to be with them," he said. "We will continue to review the care we provide at the prison and use any recommendations made as a result of the inquest to make further improvements."
Join our commenting forum
Join thought-provoking conversations, follow other Independent readers and see their replies