National Trust volunteers refusing to wear gay pride lanyards in protest over 'outing' former lord of the manor
Relatives of the former squire said Robert Wyndham Ketton-Cremer was 'intensely private' and would not have wanted to be 'outed'
Lucy Pasha-Robinson
Friday 04 August 2017 10:28 Comments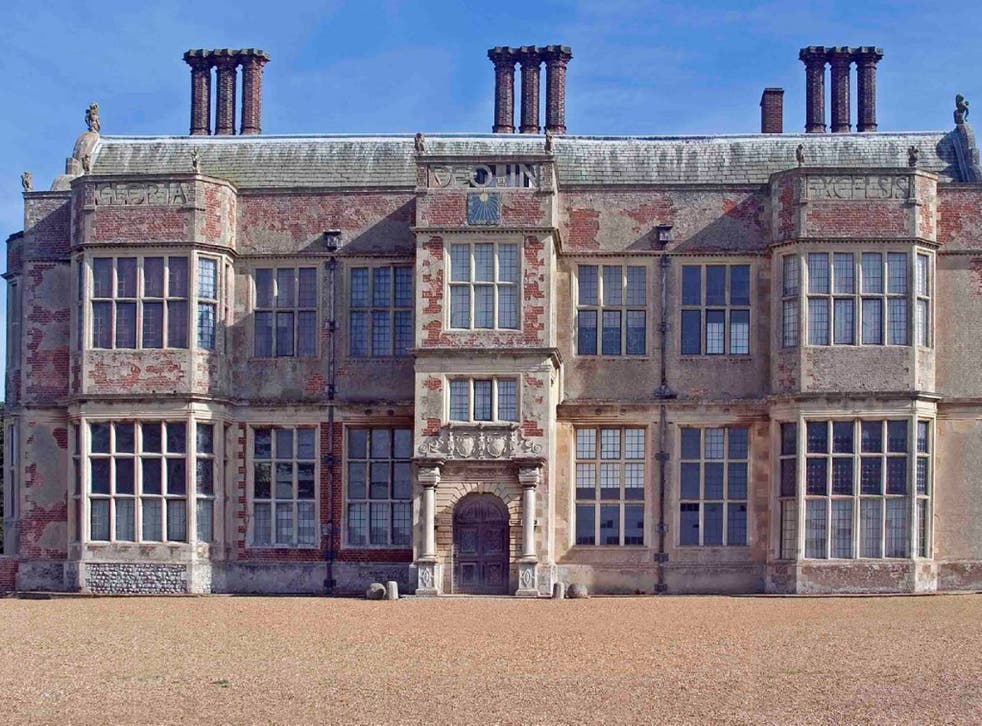 National Trust (NT) volunteers have been relegated to back office chores after they refused to wear LGBT pride lanyards in a row over a former lord of the manor.
Volunteers at Norfolk's Felbrigg Hall were asked to wear the rainbow-coloured badges and lanyards to celebrate the last lord of the manor, Robert Wyndham Ketton-Cremer, who was gay.
But ten volunteers refused to wear the colourful neckwear in protest over the Trust's "outing" of the late owner.
Relatives of the former squire told The Telegraph Mr Wyndham Ketton-Cremer was "intensely private" and should not have been "outed".
But NT chiefs told volunteers in an email those who did not wish to wear the pride memorabilia would not be allowed to carry out public facing duties in the 17th century hall.
The volunteers said they were feeling ill and not sleeping because of the stress of the decision, according to The Times.
Thousands march against Donald Trump in LGBT rights parade

Show all 8
Mr Wyndham Ketton-Cremer died in 1969, aged 63, just two years after homosexuality was decriminalised.
He was featured in a short NT film last month narrated by Stephen Fry called The Unfinished Portrait.
The campaign is part of the Trust's Prejudice and Pride season, that marks 50 years since homosexuality was decriminalised.
Annabel Smith, head of volunteering and participation development at the Trust, said volunteers sign up to the organisation's "founding principles" of promoting equality of opportunity and inclusion.
"We do recognise that some volunteers may have conflicting, personal opinions," she said.
"However whilst volunteering for the National Trust we do request and expect individuals to uphold the values of the organisation. We encourage people with any concerns to chat to our teams. As part of Prejudice and Pride we have worked closely with Stonewall and the University of Leicester who have been providing training and support to help as many volunteers as possible feel confident to take part."
Register for free to continue reading
Registration is a free and easy way to support our truly independent journalism
By registering, you will also enjoy limited access to Premium articles, exclusive newsletters, commenting, and virtual events with our leading journalists
Already have an account? sign in
Join our new commenting forum
Join thought-provoking conversations, follow other Independent readers and see their replies