National Trust to cut nearly 1,300 jobs as pandemic creates 'very painful' situation
'No leader wants to be forced to announce redundancies, but coronavirus means we simply have no other choice,' director general says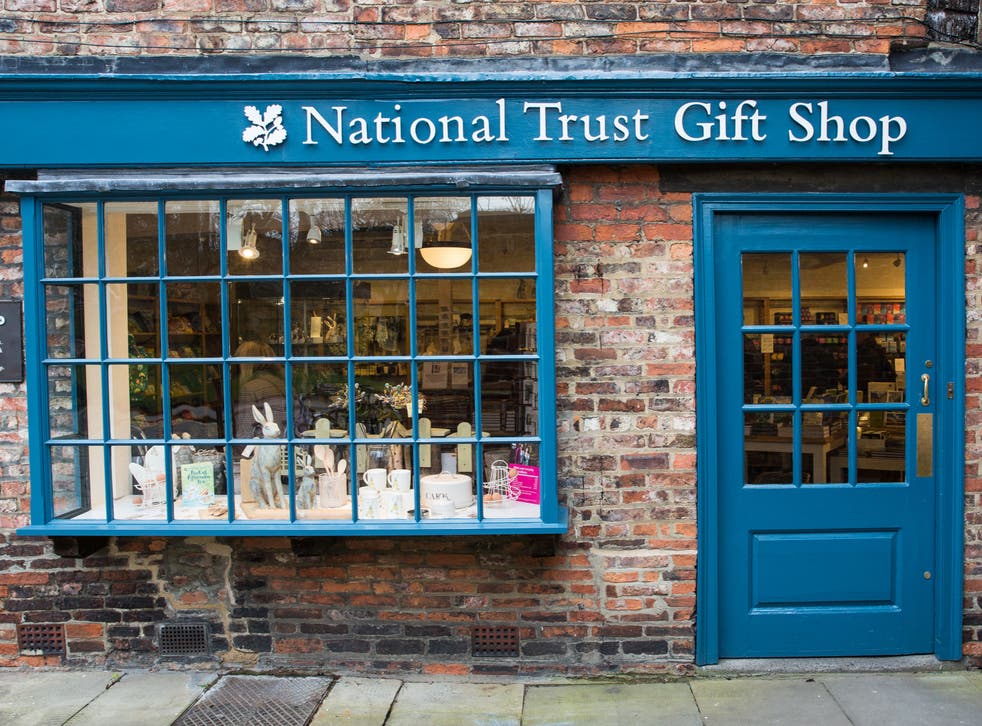 The National Trust will cut almost 1,300 jobs, it has been announced, as it grapples with a major loss of income.
Overall 514 compulsory and 782 voluntary redundancies will be made as the organisation reacts to the impact of Coronavirus.
The pandemic has hit almost every revenue stream for the conservation and heritage charity, resulting in the closure of all its houses, gardens, car parks, shops and cafés, and cancelling its calendar of events.
The organisation's director general Hilary McGrady thanked staff, volunteers and members who shared their views on the trust's proposals for cost savings, saying the consultation had enabled it to adapt its plans while still making the savings it required.
She said: "This is a very painful time for so many organisations, businesses and communities. The trust is only as strong as it is because of its people - our staff, volunteers and supporters."
The organisation said it will also make changes in order to save around £41m in annual costs from activities such as reducing travel and office costs. It will also cut marketing and print spend in favour of ramping up digital communications.
The job losses announced on Thursday are in addition to 162 people who were previously told they were being made redundant as £124m of projects were halted or deferred - and who bring the total job losses linked to the pandemic to 1,458.
The National Trust said it had reduced the number of compulsory redundancies it had planned to make by half following the consultation with members.
Ms McGrady said: "It's with deep sadness that we have to make redundancies. I certainly don't want to stop any of the extraordinary work done by the people of the National Trust.
"It's been a difficult process with some very hard choices. I want to thank everyone who has been involved – especially those whose jobs have been affected and the members and volunteers who care so passionately about the Trust. They've really tested the ideas put forward, and helped shape our proposals so that we are in the best possible position to recover well.
"No leader wants to be forced into announcing any redundancies, but coronavirus means we simply have no other choice if we want to give the charity a sustainable future. We have exhausted every other avenue to find savings, but sadly we now have to come to terms with the fact that we will lose some colleagues. We will do all we can to support those who are leaving, and others affected by these significant changes."
She added: "In making these changes now, I am confident we will be well-placed to face the challenges ahead, protecting the places that visitors love and nature needs, and ensuring our conservation work continues long into the future."
The plans were drawn up after 45 days of consultation, which saw the trust consider more than 14,500 pieces of feedback from staff and volunteers.
To help it get through the short-term impacts of the crisis, the organisation said it also drew on the Bank of England's emergency coronavirus loan scheme.
But in a statement the trust said that while this and other government support had helped reduce the financial impact, "the short-term hit, coupled with the longer-term implications of social distancing and suppressed trading, led to a full review of the organisation's spending and priorities."
Since May the National Trust has reopened in some places, in accordance with government guidance, and by the end of September it had welcomed more than five million visitors.
Ms McGrady pledged the trust will "grow back stronger in the long-run".
She said: "While the UK continues its fight to manage coronavirus and while government restrictions remain in place, we will continue to open as many places as possible.
"The places and things the National Trust cares for are needed now more than ever, and will continue to play an important role as our nations recuperate and recover their spirit and wellbeing.
"Our focus will remain on the benefit we deliver to people, every day. We must now focus on emerging from this crisis in a strong position."
Join our new commenting forum
Join thought-provoking conversations, follow other Independent readers and see their replies