National Trust chair denies 'woke takeover' after complaints from members
'This was about understanding more about the properties we owned,' says Trust director-general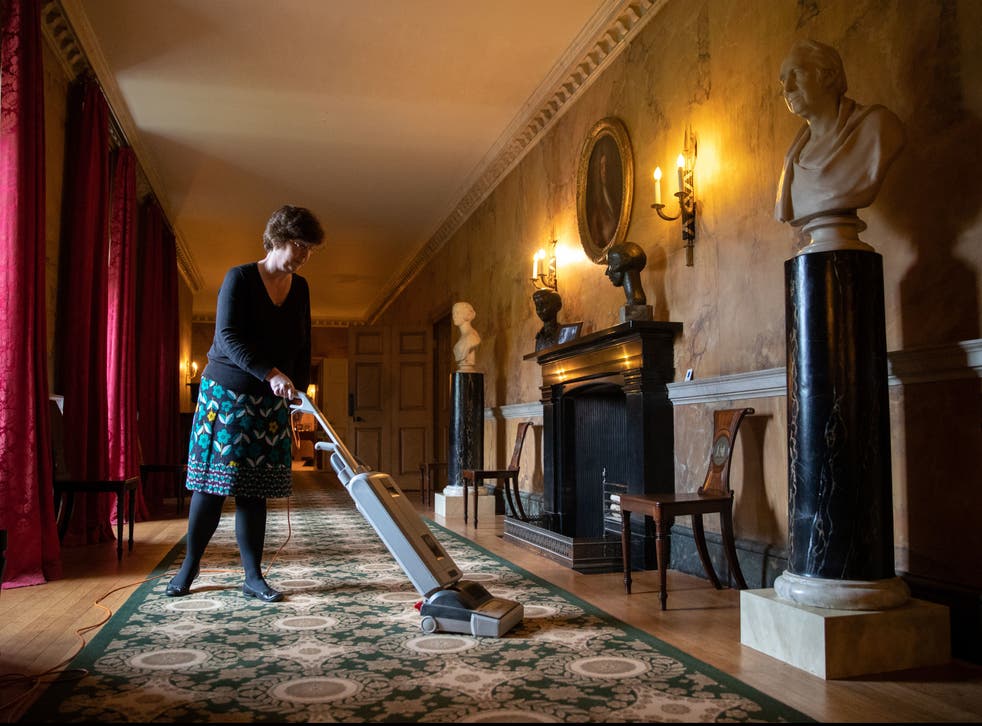 The National Trust denied it has been "taken over by a bunch of woke folk" after being bombarded with complaints from members at its annual general meeting.
Chair Tim Parker and director-general Hilary McGrady were asked during the online question and answer session why the charity had acknowledged its links to slavery and colonialism in the wake of the Black Lives Matter movement.
One member, identified only as Diana from Leicester, objected to the organisation spending money on a report detailing the connections between its properties and people involved in slave trading and administering the colonies. Winston Churchill's home Chartwell is included in the survey.
'The majority of members just want to see beautiful houses and gardens not have others' opinions forced down their throats," she said.
John from Wareham asked: "Why has the National Trust been instigating a witch hunt into the lives of past property owners? Your members wish to enjoy the properties gifted in good faith without having to endure the unfortunate woke agenda of the modern Trust management."
Ms McGrady accepted there had been a large number of questions about the issue but insisted it was "not a case of trying to force new information on people".
She said that the Trust was still deciding how to use the new information and added: "This was about understanding more about the properties we owned. Yes, the majority of our visitors just want to enjoy our properties, but there will be people who want to know more. It is in no way about shaming anybody."
Mr Parker also responded to the concerns by stating that the National Trust is "a charity ... not a political organisation."
He said: "Black Lives Matter has excited quite a lot of interest positive and negative and there's no doubt there has been a renewed sense about the unfair treatment of black populations around the world.
"Every instituion has reacted to this to try and be more open and fairer. However that's a general sentiment.
"We are not members of BLM. Our mention of Black Lives Matter is merely a reflection or our belief that we should not have a society that is racist. It is no more, or no less.
"I personally have got no enthusiasm for looking back at the distant past and judging it from the point of view of the 21st Century. I do want to reassure members that our focus is keeping our collections going.
"I hope, as time goes by, you will see that in no way the Trust has become a political organisation that has been taken over by a bunch of woke folk or anything of that nature."
Other members who took part in the virtual AGM were more supportive of the Trust's acknowledgement of its history.
Piers Ansell wrote: "It has been really pleasing to see the National Trust be an openly inclusive organisation. It is also very positive to see discussion about some of the less appealing parts of history, notably around slavery and discrimination."
Another who gave his name as Michael said: "The Trust is right to recognise the great diversity of its membership, visitors and the country we live in. It is not 'political' to acknowledge inequalities in society (BLM or LGBT). After all, 'human wellbeing' was a founding tenet of the NT."
Join our new commenting forum
Join thought-provoking conversations, follow other Independent readers and see their replies