Nuclear submarine sex and drugs scandal: Nine Trident crew expelled from Navy amid 'cocaine' and affairs allegations
Nine crew members on HMS Vigilant tested positive for drugs after claims of inappropriate sexual relationships on board the submarine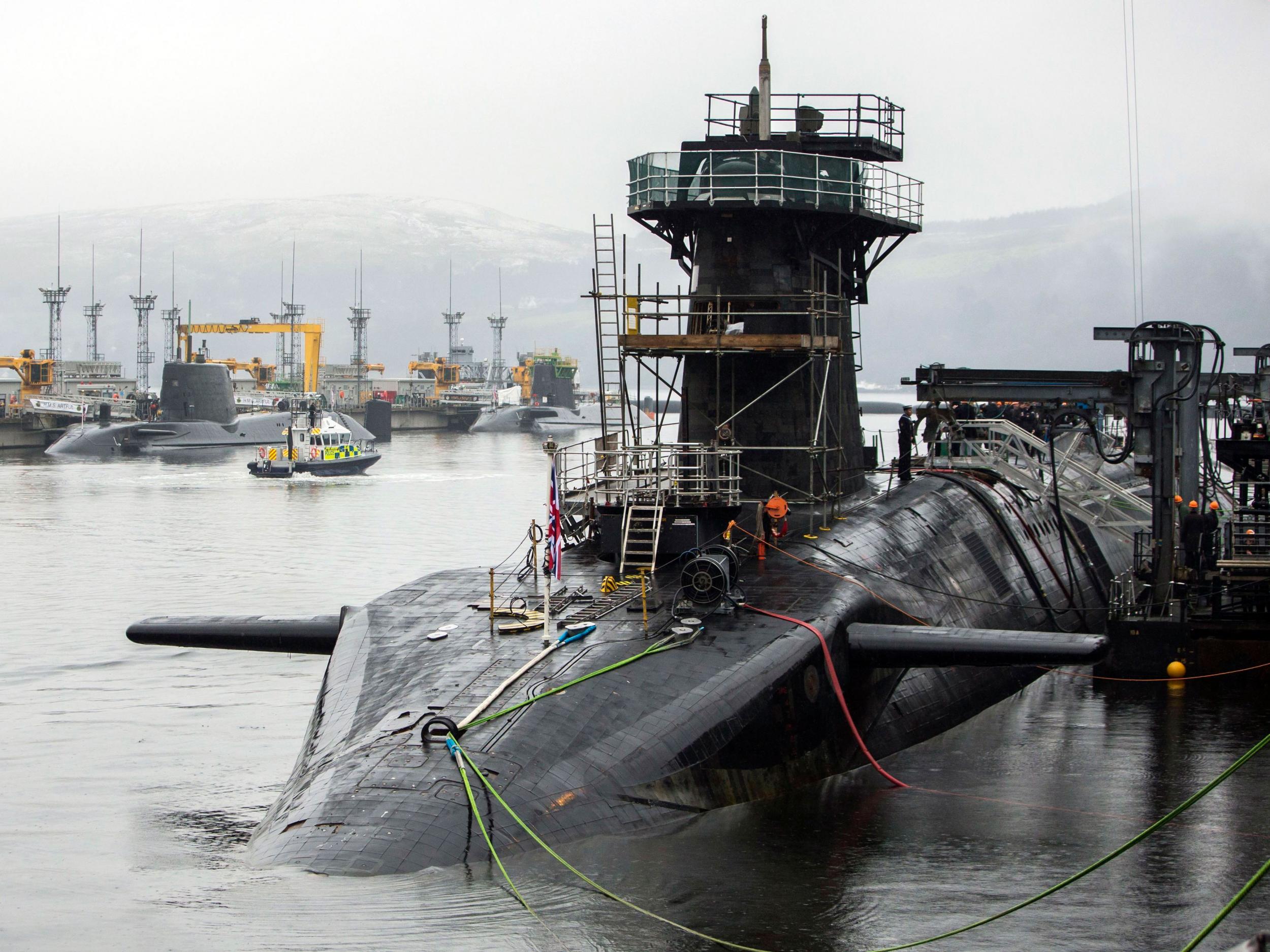 Nine service personnel on a nuclear submarine have been discharged from the Royal Navy after testing positive for drugs.
The revelations come after claims earlier this month of inappropriate sexual relationships among some of those on board HMS Vigilant, one of four Vanguard Class submarines which maintain the UK's nuclear deterrent and is armed with Trident missiles.
It has now emerged that compulsory drugs tests on Vigilant crew members produced nine positive results, leading to nine individuals being discharged.
A Royal Navy spokesman said: "We do not tolerate drugs misuse by service personnel. Those found to have fallen short of our high standards face being discharged from service."
The Daily Mail reported that the drug detected by the tests was cocaine.
It has also been reported that a "furious" Defence Secretary Michael Fallon has now demanded mandatory drugs testing across the entire submarine fleet so he can be reassured that what happened on Vigilant was an isolated incident.
The submarine has recently been embroiled in controversy over allegations of an onboard relationship between a male and female.
Earlier this month, the Daily Mirror reported that the MoD was probing an "inappropriate relationship" between crew members, and that the captain of the vessel had been relieved of his duties pending the outcome.
A Royal Navy spokesman said: "We can confirm an investigation is under way, but it would be inappropriate to comment further at this stage. Any allegations of wrongdoing are taken very seriously and will be dealt with appropriately."
There are strict Royal Navy rules about relationships on board vessels.
Women were barred from serving on submarines until 2011, when a report found that there was no basis in fears that carbon dioxide in the recycled air could damage female fertility.
When the ban on female submariners was lifted, it was reported that some Navy wives feared that having women serving alongside men in the cramped conditions on board submarines would lead to sex scandals.
One naval source was quoted by The Sun as saying: "There is concern over what might happen.
"If there was a sex scandal it would be impossible for anyone to be taken off until the sub returned from its four-month patrol.
"The Navy will go to great lengths to make sure that the first women are officers with impeccable credentials."
In 2014, the first female commander of a frontline warship in the history of the Royal Navy left her vessel amid claims she had had an affair with a shipmate.
Commander Sarah West, who denied the relationship, was "removed from command" of the Type 23 frigate HMS Portland and re-appointed to another post.