Nazanin Zaghari-Ratcliffe: Husband ends hunger strike after 21 days
Richard Ratcliffe says he took decision for couple's daughter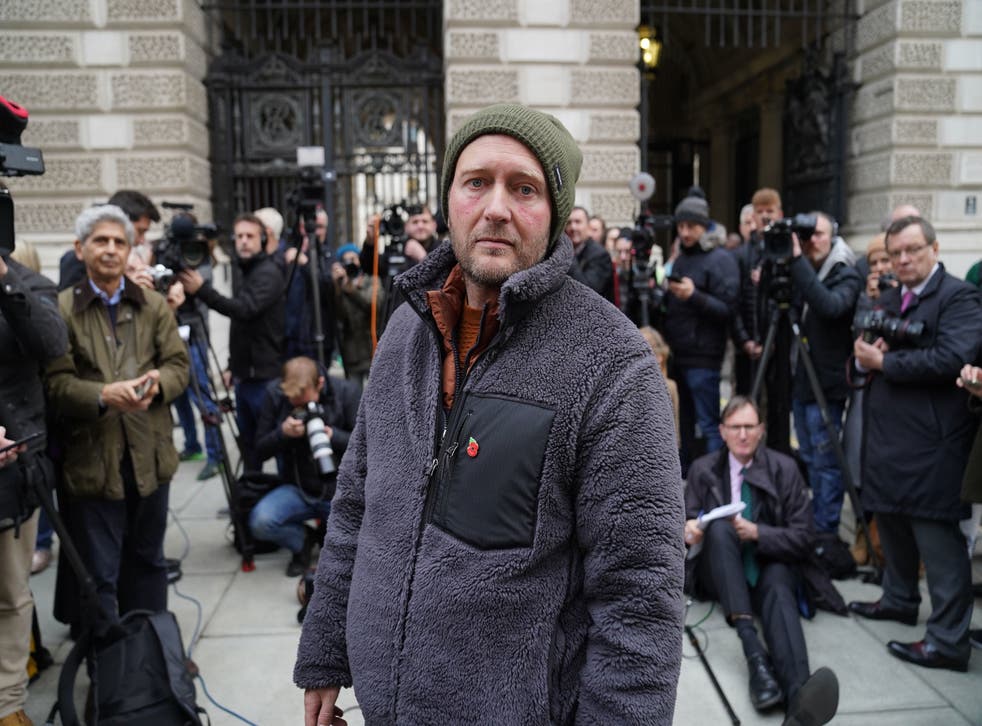 The husband of detained Nazanin Zaghari-Ratcliffe is to end his hunger strike after 21 days.
Richard Ratcliffe has been going without food while camping outside the Foreign Office in London as part of his long-running campaign to have his wife released from custody in Iran.
He said he would conclude his protest on Saturday for the sake of the couple's daughter Gabriella.
Announcing his decision on Twitter, he said: "Today I have promised Nazanin to end the hunger strike. Gabriella needs two parents. Thank you all for your overwhelming care these past three weeks."
Mr Ratcliffe said the protest – sparked after Nazanin's latest appeal was refused in October – would be finishing at 1.30pm before he went for a hospital check-up.
"Thank you for keeping our family in the light," he added.
Ms Zaghari-Ratcliffe, a British-Iranian dual national, has been in custody in Iran since April 2016 after she was arrested while visiting the country and accused of plotting to overthrow the government.
She was taking daughter Gabriella to see her family when she was detained and sentenced to five years in jail, spending four years in Evin prison and one under house arrest.
According to her family, she has since been told by Iranian authorities that she was being held still because of the UK's failure to pay an outstanding £400m debt to Iran.
The government accepts the debt but has effectively said it cannot pay because of banking sanctions against Iran.
Mr Ratcliffe met with Foreign Office minister James Cleverly during the course of his hunger strike – but said he was left "deflated" by the talks.
He said he did not feel things were "moving forwards" and accused the government of not giving a "clear enough message to Iran that hostage-taking is wrong".
It is the second time Mr Ratcliffe has gone on hunger strike, having camped in front of the Iranian embassy for 15 days two years ago – a move he said had resulted in getting his daughter home.
Register for free to continue reading
Registration is a free and easy way to support our truly independent journalism
By registering, you will also enjoy limited access to Premium articles, exclusive newsletters, commenting, and virtual events with our leading journalists
Already have an account? sign in
Register for free to continue reading
Registration is a free and easy way to support our truly independent journalism
By registering, you will also enjoy limited access to Premium articles, exclusive newsletters, commenting, and virtual events with our leading journalists
Already have an account? sign in
Join our new commenting forum
Join thought-provoking conversations, follow other Independent readers and see their replies