Nearly half of Britons believe refugees should be turned away from the UK, research reveals
Islamic Relief says study reveals a 'dramatic hardening of views'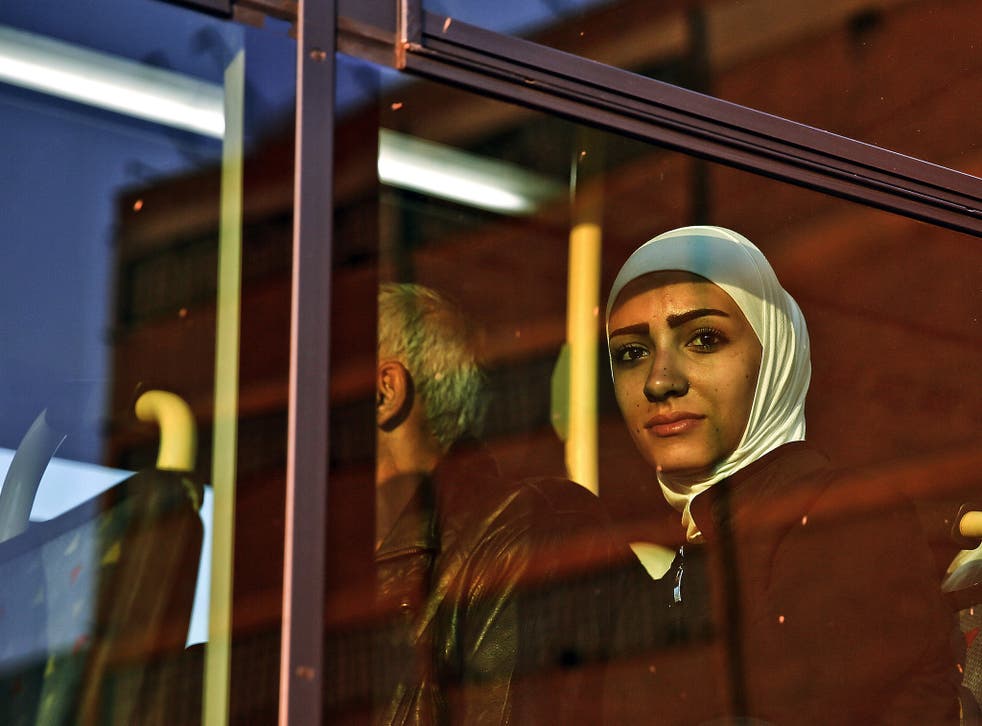 Almost half of British people think refugees – including those who have escaped the civil war in Syria – should be turned away from the UK, new research has revealed.
In what Islamic Relief said was a "dramatic hardening of views" against people displaced by war, a poll commissioned by the charity and compiled by YouGov showed that 42 per cent of Britons do not think foreign nationals seeking safety from conflict or persecution should be welcomed to UK shores. Last year, a similar survey found that 31 per cent of Britons believed the UK should not let refugees in.
When it comes to the Syrian crisis specifically, attitudes are even more steadfast – 47 per cent of the 6,000 people polled said the UK should not provide refuge. Only 29 per cent were in favour.
There are now four million refugees from Syria alone, with 95 per cent in only five host countries: Turkey, Lebanon, Jordan, Iraq and Egypt. Despite calls from the international community and a coalition of charities for more help, the UK has offered shelter to just 187 Syrian refugees.
Islamic Relief believes part of the problem could be linked to an increasingly negative view of Muslim people. As the religious holy month of Ramadan begins, the organisation wants to celebrate the role British Muslims play in society, and the donations they give to fund aid.
"The results of this poll are extremely worrying because they show that public attitudes towards Muslims are hugely negative and attitudes towards refugees have hardened significantly," said Islamic Relief UK director Jehangir Malik. "It's time we celebrated the role British Muslims play as part of the solution rather than demonising the Muslim community as part of the problem."
The research sample found a crucial difference in public agreement to house refugees. While 34 per cent of people said they think refugees should be welcomed, just 29 per cent said the same when asked about those from Syria and the Middle East.
It also asked respondents what three words or phrases people associate with the term Muslim, and found perceptions portrayed a "worrying" trend. The top answer, at 12 per cent, was "terrorism". Other words that ranked highly were "misogynist" and "extremist".
The Refugee Council's head of advocacy, Dr Lisa Doyle, said religion should not play a part in responding to humanitarian crises. "These findings should provide the Government with a grave reminder of the importance of leadership when setting the tone of the debate around refugee and asylum policy," she said.
In pictures: Syria's escalating refugee crisis

Show all 20
"Asylum should have nothing to do with religion or nationality – it is about providing safety to people who need it. Getting the debate wrong could have a direct and serious impact on the lives of some of the world's most desperate people."
Shaheen Chughtai, deputy head of humanitarian policy at Oxfam, said the British public tends to respond well to natural disasters, but as war is so complex, there can be a misunderstanding of the "horrors" of what is happening.
"It can be a challenge, because people don't actually see what's going on," he said. "In Syria, for example, it's politics and war that has led to the crisis. But often it's innocent people who bear the brunt of the persecution and destruction. If people saw the hunger, the extreme violence, whole lives being torn apart, people might better realise what's going on."
Register for free to continue reading
Registration is a free and easy way to support our truly independent journalism
By registering, you will also enjoy limited access to Premium articles, exclusive newsletters, commenting, and virtual events with our leading journalists
Already have an account? sign in