New Minister for Disabled People says controversial tests 'could be positive'
Sarah Cassidy
Monday 03 December 2012 21:00 Comments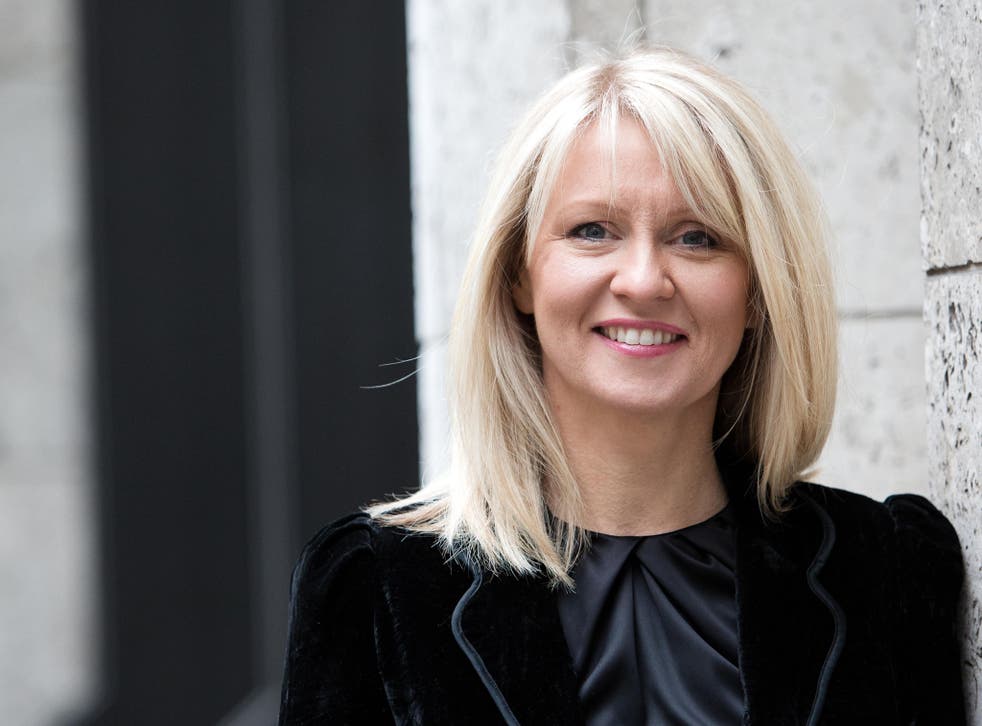 Disabled people must not worry about the new assessment tests that could lead to their benefits being cut, the new Minister for Disabled People has said.
"I am saying, 'Do not be fearful of this. This could be positive for you'," said Esther McVey, the former television presenter and businesswoman who was appointed Disability Minister in September, in an interview with The Independent – her first in the job.
"I guess that will happen overtime and we just have to reassure people really."
Some people would see their benefit cut, she said, arguing that the new payments are "not a static benefit", adding: "People do come off it, people do get better."
Ms McVey acknowledged that disabled people would find the introduction of the new assessments "difficult" and "a tough process" but said the Government had a responsibility to reform the current "outdated system", which was undermined by a "very fixed idea of disability".
"Our knowledge of what disabilities are is probably greater than it would have been 20 odd years ago," she said.
"Then it was more about physical disabilities. Now we know about fluctuating illnesses, we know learning difficulties we understand mental health conditions. It is about making sure than our criteria capture all those people who would otherwise be overlooked.
"I know it's difficult and I know it's a tough process but we've got to get it as right as we can now."
The Government plans to replace the Disability Living Allowance with a new personal independence payment (PIP) from April – and to cut the cost by 20 per cent over the next three years.
Disability Living Allowance pays between £20.55 and £131.50 a week towards the extra costs of having a disability or terminal illness. Whereas its eligibility is largely decided by a self-assessment form, the PIP will involve face-to-face assessments with a health professional.
Atos, the controversial French company that also runs the fitness-to-work tests designed to move people off benefits and into employment, has won £400m of government contracts to test disabled people and decide whether or not they should continue to receive benefits.
Atos must "get it right" this time, Ms McVey said, adding that she was convinced that the change is a "principled reform" that will ensure that benefits reach the people who need them most.
Ms McVey also revealed new figures showing that only 63 of the 1021 disabled people made redundant by the closure of Remploy factories – or six per cent – have since found work. The closures had been "a seismic shift" in the lives of disabled people, some of whom who had worked at the factories for 30 years and it would take time for them to find work in a "tough" jobs market, she added.
She says she is tracking their progress "daily" and that the personal support given as part of the redundancy package had been refined to tailor it better to people's needs. Labour has called for a halt to the closures, arguing that despite ministerial promises to help sacked workers find jobs hardly any had found work.
But Ms McVey argued that the Government could not continue to bear the factories' losses of £68 million a year: "Yes we know the jobs market is tough, that's why I follow this up on a daily and weekly basis. Rest assured it's something that takes up part of my day every day to make sure we are doing the best we can."
Ms McVey acknowledged that claimants might be fearful of the new disability test but added: "Some people have said why the face-to-face. Others said it meant they would be allowed to explain things a lot better and when they go in for the assessment; they can bring somebody with them again who will explain a little bit more. We want as much medical information as we can get."
Many of the new assessments will be conducted in claimants' own homes or in local GP surgeries and health centres, rather than in impersonal assessment centres, she said. Disabled people were also going to be hired to help conduct the assessments: "Quite a lot of people doing the assessments will be disabled themselves. If it is their peers doing the assessments they will have greater empathy and greater understanding."
Ms McVey was elected Conservative MP for Wirral West in 2010, becoming the first Conservative MP on Merseyside since 1997. She studied for a law degree before becoming a graduate trainee with the BBC in 1991.She worked in broadcasting for 14 years, presenting and producing programmes such as GMTV, a legal series for Channel 4, a BBC consumer show and a BBC science show.
In 2000 she established up her own business setting up office space for new start-up companies.
In 2008, she went back to Liverpool John Moore's university to do an MSc in corporate governance, graduating with a distinction. She used the findings of her research to write a careers book "if Chloe can" which aimed to inspire girls from disadvantaged backgrounds to achieve more by providing them with role models. The book has been turned into a play with the National Youth Theatre and the first performance was in London's West End in October 2011.
She was the first MP to employ an apprentice and got the House of Commons authorities to introduce the scheme.
Ms McVey said she had been drawn to politics by a desire to enable people to succeed.
"For me fundamentally it's about fairness and I guess it was the great philanthropic industrialists. It was Lever [Lord Leverhulme, who built a business empire beginning by manufacturing Sunlight Soap and went on to be the Liberal MP for Wirral] in particular who said anybody can achieve given the right conditions and circumstances. And I guess that is totally what I believe. If you are given a chance if you are given support then you can achieve and everybody has something important to offer the world. And whether mine's been shaped by growing up in Liverpool my background my family of course it has but I just think it's just understanding that everybody is valuable, everybody is important everybody has a place in the world.
"I think it is magnified even more so in the job I'm in now. Meeting with all the kids I have met and understanding that they want the same as everybody else."
Ms McVey today launched a series of short Youtube videos to mark International Day of Disabled People by showing inspirational disabled people, selected by young disabled people as their role models.
These include the 31-year-old professional dancer Vicky Malin who was born with cerebral palsy. She always loved to dance but never believed she could make a career out of it because of her disability. Her confidence was boosted after working on a volunteering project abroad and when she returned she applied for a foundation course at a dance company. Five years on she is now a successful dancer who performed at the Paralympics closing ceremony.
Ms McVey said: "If there is one thing I want to do it is very much about enabling people."
Register for free to continue reading
Registration is a free and easy way to support our truly independent journalism
By registering, you will also enjoy limited access to Premium articles, exclusive newsletters, commenting, and virtual events with our leading journalists
Already have an account? sign in
Join our new commenting forum
Join thought-provoking conversations, follow other Independent readers and see their replies