New restrictions on briefing journalists are 'unreasonable', claim police chiefs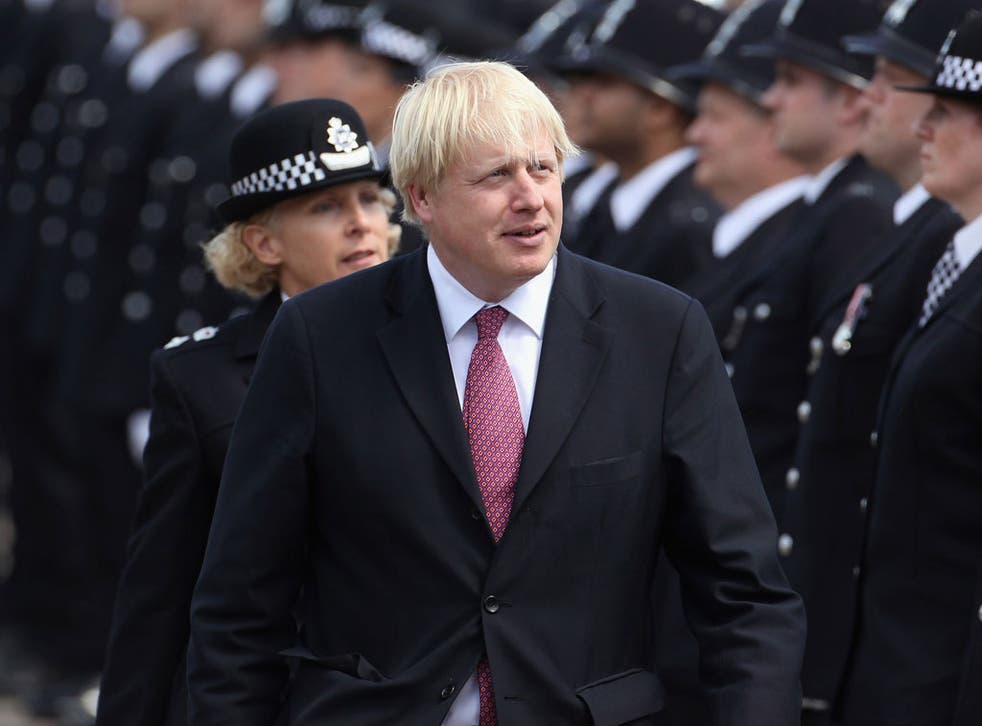 Police chiefs are threatening to open up a new front in the row over the Leveson report, by raising objections to proposals that would clamp down on their relations with journalists.
London's Mayor, Boris Johnson, last week raised doubts about Lord Justice Leveson's suggestion that police should stop giving off-the-record briefings to journalists – and insisted that briefings would "remain an important part of public life".
Police representatives, including crime commissioners and chief officers, have begun discussions on their formal responses to the Leveson proposals. But a number of senior officers have already registered their alarm over a number of the suggestions, which they claim would impose "unreasonable" restrictions on their conduct.
"We are all well aware that there have been problems with the relationship between some officers and the press, and the Leveson inquiry has made this clear," one senior official said last night. "But there is a legitimate basis for most contacts between the police and the media, which properly serve the public interest. It is difficult to see how recording every conversation between an officer and a journalist is practical or worthwhile."
One veteran member of the Police Federation, which represents rank-and-file officers, said: "I regret the inference that officers cannot offer a friendly word of advice to a journalist without it being a dereliction of duty. We need to enforce the guidelines that we already operate under, rather than think of more ways to stop us doing our jobs."
Lord Justice Leveson said in his report that: "The term 'off-the-record briefing' should be discontinued."
He added: "The term 'non-reportable briefing' should be used to cover a background briefing which is not to be reported, and the term 'embargoed briefing' should be used to cover a situation where the content of the briefing may be reported but not until a specified event or time. These terms more neutrally describe what are legitimate police and media interactions."
The judge ruled that senior police officers should be expected to record details of any contact they have with reporters and make the details widely available. He also called for a ban on the press or public being told by the police if a crime suspect has been arrested.
In a further attempt to limit "unofficial" contacts with the press, he suggested that police whistle-blowers should not take their concerns to journalists, but to seek out other "confidential avenues in which they may have faith", such as the Independent Police Complaints Commission.
Mr Johnson, a former journalist who as London Mayor oversees the Metropolitan Police, attempted to play down the Leveson proposals. He said: "Clearly, briefings are going to remain an important part of public life. Officials one way or the other are going to have to have trust in the media."
The "interim guidance" issued by the Association of Chief Police Officers (Acpo) states that: "Occasionally there may be a legitimate reason for an off-the-record conversation or briefing to take place, such as where news reporting may have an impact on a current investigation or as a means of preventing inaccuracies or misunderstanding."
Register for free to continue reading
Registration is a free and easy way to support our truly independent journalism
By registering, you will also enjoy limited access to Premium articles, exclusive newsletters, commenting, and virtual events with our leading journalists
Already have an account? sign in
Register for free to continue reading
Registration is a free and easy way to support our truly independent journalism
By registering, you will also enjoy limited access to Premium articles, exclusive newsletters, commenting, and virtual events with our leading journalists
Already have an account? sign in
Join our new commenting forum
Join thought-provoking conversations, follow other Independent readers and see their replies