New Zealand attack: Media and politicians have 'big responsibility' to stop feeding hatred towards Muslims, says mosque leader
'The spreading of this hatred... is a global problem,' says chairman of Finsbury Park Mosque in London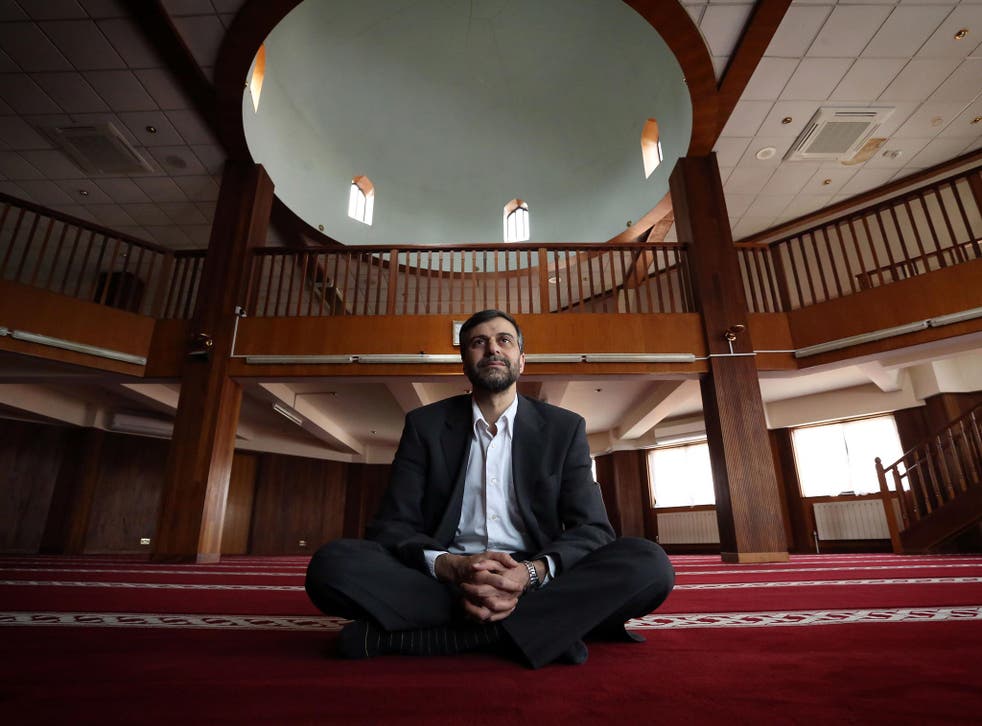 Politicians and the media must do more to stop the spread of Islamophobia, the leader of a London mosque has said in the wake of mass shootings at two New Zealand mosques.
Mohammed Kozbar, chairman of Finsbury Park Mosque, where one man was killed in an Islamophobic attack in June 2017, said: "This hatred against Muslims, the spreading of this hatred – it is something we need to think about globally, because it might happen anywhere.
"The media, when talking about Muslims, has to be responsible. Some media, not all media, need to stop giving hatred against Muslims a platform," he told The Independent after the attacks on Friday.
"Some politicians can also feed that hatred towards Muslims, so they have a big responsibility as well."
Mr Kozbar added: "We would like the Conservative Party to recognise there is Islamophobia going on in their party... People can feel their hatred is legitimised."
At least 49 killed in New Zealand terror attack

Show all 17
The chairman also referred to reports that the Australian suspect in the Christchurch shootings, 28-year-old Brenton Tarrant, left a "manifesto" stating his support for the Finsbury Park mosque attacker Darren Osborne.
The 48-year-old was jailed for life last year for the van attack outside the north London mosque which left one person dead and 12 others injured.
"The man arrested [in New Zealand] today mentioned Darren Osborne, which was shocking. It shows Islamophobia is not a joke – it's a global problem," said Mr Kozbar.
Jacinda Ardern, New Zealand Prime Minister says at least 40 dead in mosque shooting
The comments came as the Muslim Council of Britain (MCB) called on the Home Office to re-open a security fund aimed at providing religious buildings greater protection.
The scheme, closed since August 2018, provided up to £56,000 to places of worship to install alarms, CCTV cameras and other security devices.
Harun Khan, MCB secretary general, called on the government to redouble efforts to ensure mosques are safe.
"As the rest of us prepare to undertake our own Friday prayers today, we do so with the anxiety as to whether our mosques and communities are safe in the face of unabated Islamophobia and hostility against Muslims," he said.
Police patrols at mosques across the UK were stepped up on Friday in a bid to offer "reassurance" to those attending, said the national policing lead for counter-terrorism, Assistant Commissioner Neil Basu.
Security minister Ben Wallace told the House of Commons that he and the home secretary would be speaking with counter-terrorism leaders and security services "to discuss what further measures we can take to protect our mosques and our communities from any threats here in the United Kingdom".
Muslims attending Friday prayers at Finsbury Park Mosque spoke of their horror and dismay at the deaths of 49 people in the mosque attacks in Christchurch.
Local resident Abu Ibrahim, 45, said: "I'm not sure how much can change with security – I know the mosque here is doing as much as it can. We need to think about the hate speech we see online and social media – that's what the government needs to look at.
"I hope at moments like this people can take the opportunity to learn about the real Islam. There is still a lot of ignorance out there."
Labour leader Jeremy Corbyn addressed worshippers at the mosque, which sits in his constituency.
Speaking outside afterwards, he said: "What I just said to Friday prayers is: an attack on a mosque, an attack on synagogue, an attack on a church, an attack on a temple is an attack on all of us.
"The only answer is one of respect for each other, support for each other, and solidarity."
Finsbury Park resident Hashin Mohamed, 50, said Friday's attacks had brought back memories of the violence of two years ago.
"After the attack here in 2017, the whole community was united," he said. "People from all different backgrounds kept communicating with each other – that was important.
"We had solidarity in the wider community. So I hope people in New Zealand can come together, stay united and love one another."
Local resident Barbara Smith, 72, dropped flowers off at the mosque before Friday prayers began.
"I'm really worry about the hatred and polarisation in our society, so this was a gesture of support I thought I could make," she said.
"This is a very mixed community, and after what happened here in 2017 everyone came together to express their shock and their sympathy."
Register for free to continue reading
Registration is a free and easy way to support our truly independent journalism
By registering, you will also enjoy limited access to Premium articles, exclusive newsletters, commenting, and virtual events with our leading journalists
Already have an account? sign in
Register for free to continue reading
Registration is a free and easy way to support our truly independent journalism
By registering, you will also enjoy limited access to Premium articles, exclusive newsletters, commenting, and virtual events with our leading journalists
Already have an account? sign in