Newham Council loses fight to stop spread of betting shops as court upholds appeal by Paddy Power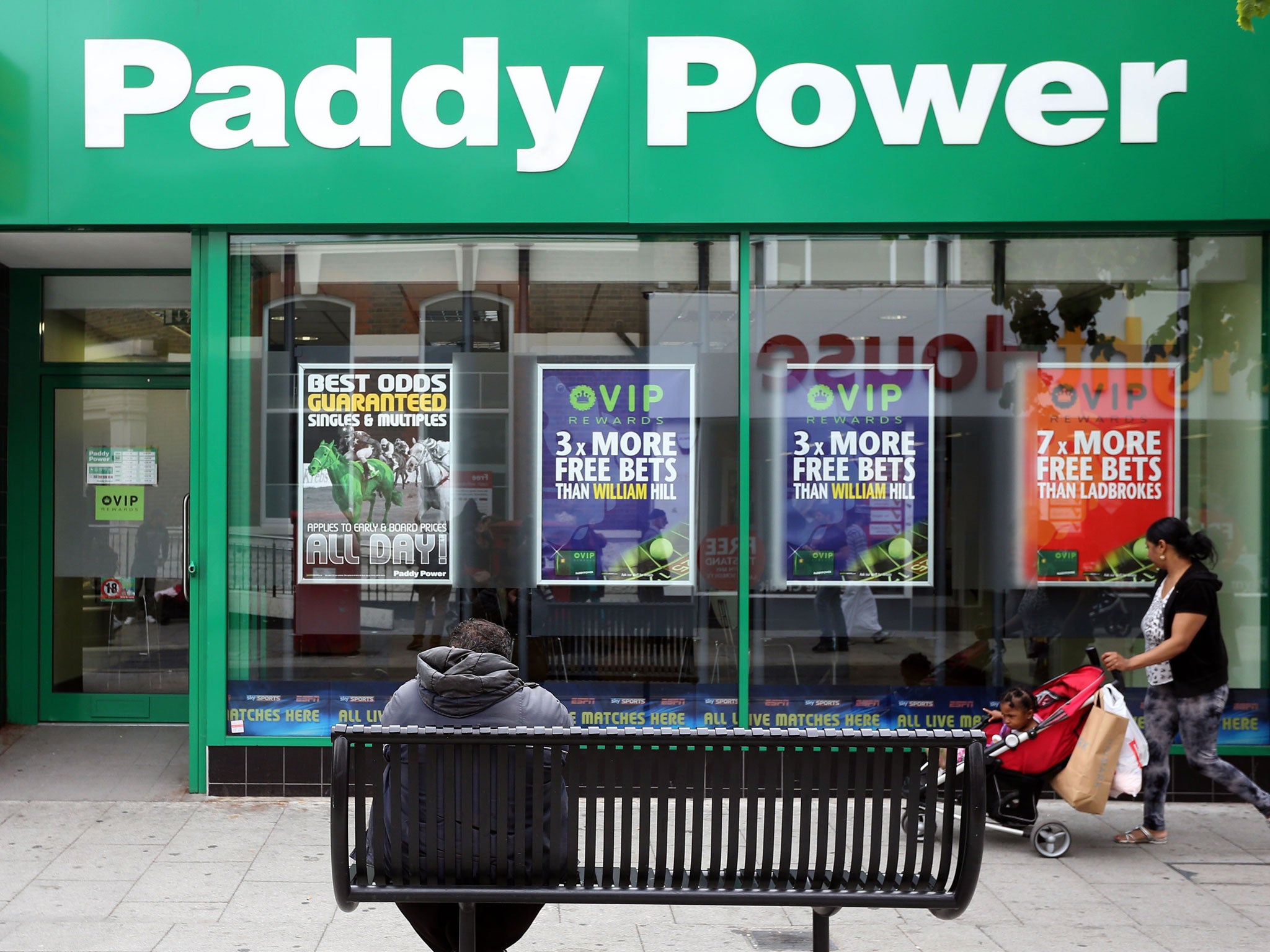 A council has accused the Gambling Commission of "refusing to act as a regulator" and called for Government action as it loses its battle to curb the spread of betting shops in poorer areas.
Responding to today's verdict at Thames Magistrates' Court, which upheld an appeal by Paddy Power after Newham Council rejected its application for a licence in a test case against the surge in numbers of bookies on Britain's high streets, Councillor Ian Corbett, executive member for environment, described current legislation as "toothless in dealing with the clustering of betting shops and the proliferation of high stakes gaming machines".
"Taking legal action at a time when our services are under severe pressure is something we have been forced to do because the Gambling Commission refuses to act as a regulator. It is time the regulator did its job," he said.
Newham, an economically-deprived borough in east London, already has 82 betting shops, the third-highest number in any borough of the city.
As reported in The Independent last week, councillors rejected an operator's licence for a new Paddy Power premises back in February on the grounds that the shop might attract crime and anti-social behaviour, and because primary profits would come from fixed odds betting terminals.
But a district judge said he disagreed with the decision of the sub-committee to reject the licence on the basis of crime and disorder, which he said was "wrong" on the evidence presented. He concluded that the granting of the licence would be reasonably consistent with the licensing objective of preventing crime and disorder.
In his judgement, District Judge Paul Goldspring said although "(this appeal does not turn on this point) I believe the concept [of premises licenses] to fall outside the remit of the Local Authority and squarely with the Gambling Commission".
In a press statement, Paddy Power said it "welcome[d] the fact that confusion surrounding Primary Activity had been clarified with Newham conceding during the proceedings that the 2005 Gambling Act relates only to whether an operator provides genuine facilities for betting".
Newham Council called on the Gambling Commission to act as it was forced to give permission for a new bookmakers on Green Street in Upton Park.
A spokesperson said: "Local authorities have limited legal powers to fight the opening of betting shops, which are increasingly being run as clusters on high streets as a way of circumventing planning laws."
Councillor Ian Corbett, added: "We are obviously deeply disappointed by the judge's decision. We will study the verdict closely to explore whether this is a matter for judicial review.
"We are clear that the law needs to be changed so that our residents do not have to suffer anti-social behaviour connected to betting shops. We have an industry that currently, in law, is above families and hard-working small businesses. This cannot be right.
"If nothing else, this case has exposed a serious problem and woken up the rest of the country to the fact that current laws will not prevent the march of the high street bookmakers."
A spokesperson for the Gambling Commission said: "Local authorities possess extensive powers under gambling legislation to manage local gambling provision in order to keep crime out and to protect children and vulnerable people.
"We also ensure that licensed gambling operators meet with the requirements of their operating licence, which governs the way in which gambling is provided in a variety of different premises.
"The Gambling Commission encourages local authorities to use their varied powers to achieve desired local outcomes - which they alone are best placed to judge."
Join our commenting forum
Join thought-provoking conversations, follow other Independent readers and see their replies