NHS doctor in Liverpool threatened with deportation over visa mistake
'I just felt it was so hostile and evidently they just want to drive me out the country,' says Mu-Chun Chiang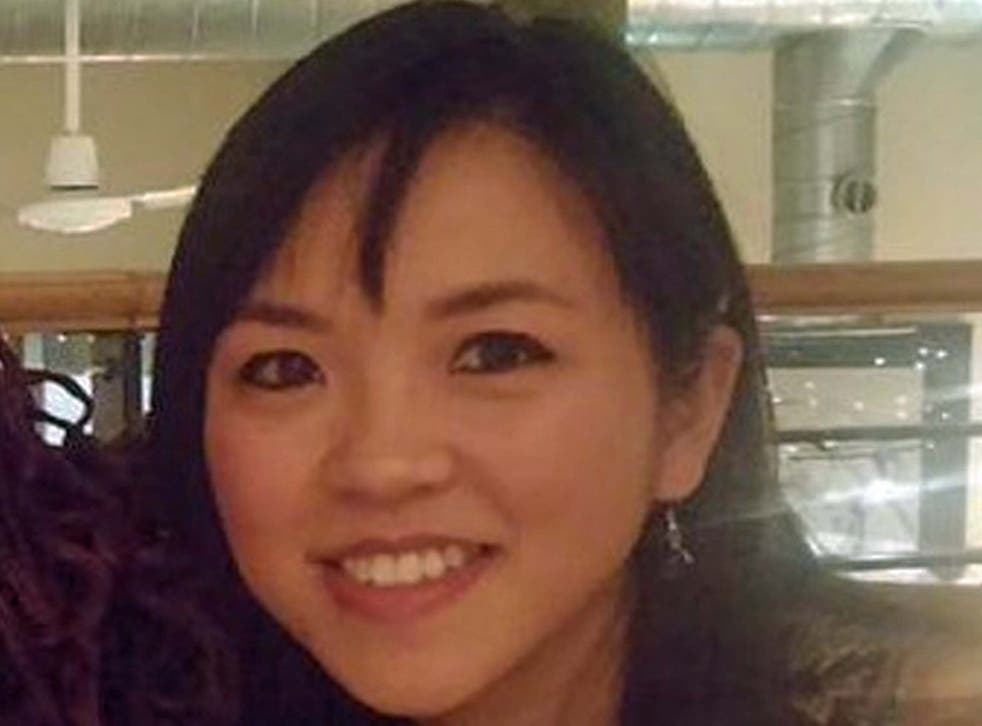 A junior doctor who has lived in the UK for most of her life has said she felt like packing up and leaving after being told to leave the country or face deportation.
Mu-Chun Chiang, 27, has spent 18 years in the UK and feels more "ingrained" in the culture here, where she is training to become a GP, than in her native Taiwan.
But despite this, she received a letter telling her she had a week to leave the country or risk either being kicked out or up to six months' imprisonment after her visa application was rejected over what campaigners described as a "nonsensical administrative issue".
Dr Chiang, who works at Liverpool's Aintree University Hospital, moved to the UK in 2006 to study in Cambridge and previously lived in Glasgow with her parents from 1997 to 2002.
She told The Independent: "Honestly, when I read the letter I was in a state of shock. I was very panicked; the letter itself is really threatening.
UK news in pictures

Show all 50
"All these things were going through my head; I need to tell my employer I can't go to work, because I'm supposed to be on call. I have no family in the UK so I was also thinking, 'How do I get myself home?'.
"Initially when I got the letter I really wanted to leave actually because I just felt it was so hostile and evidently they just want to drive me out the country.
"But all the support from strangers and the British public and people from the NHS has made me want to stay."
After Dr Chiang's student visa expired in June, her application for a new working visa was rejected in August due to a Home Office rule which states an applicant's bank balance cannot drop below £945 in the 90 days beforehand.
Dr Chiang said she had more than that amount in savings and the bank account she used for the application had the correct money by the end of each month, but had dropped below for a few days in one of them.
She appealed against the failure by sending details of a separate savings account to show she always had the money required, but this was declined as it was not provided with the initial application.
Dr Chiang then received a letter on Friday from the Home Office telling her the application was unsuccessful, and that she "must leave the UK now" or she would "be liable to be detained and removed".
The letter said she could be prosecuted, adding that she cannot work or access benefits while in the UK, and despite being on call she has been unable to work at her hospital in Liverpool since.
Her lead employer also called her on Tuesday to tell her that because the letter is dated to 19 September, there is a possibility she will not get paid for the shifts she has done since then.
After receiving the letter, Dr Chiang's friend Mina Mesri set up a petition calling for her to be allowed to stay in the UK, which has received over 25,000 signatures in a matter of days.
The Home Office has now said it is "reconsidering" Dr Chiang's application – but she told The Independent she had not received any guarantee she would be allowed to stay in the country.
She added: "It's pretty good news for me but it just makes me think what about all of the people who haven't had the support and this platform to speak out and have had to just pack up and go and have not been given a fair chance.
"This is why I want to speak out about it. I know I can't change things as one person, but I just wish they would look into their policies a bit more and maybe scrutinise what's actually important in letting somebody stay."
Support free-thinking journalism and attend Independent events
Dr Rinesh Parmar, vice chairman of the Doctors' Association UK, told The Independent the threat to deport Dr Chiang over a "technicality" after she has studied, trained and worked in this country "shows flagrant disregard for the contribution that Dr Chiang has made and continues to make to our society".
He added: "At a time when the NHS is short of around 10,000 doctors, the threatened deportation of Dr Chiang is extremely worrying.
"Giving a junior doctor working in the UK just 10 days to leave the country or face prosecution is not only inhumane, but completely defies common sense.
"The NHS can ill afford to lose a single doctor and we would urge the Home Office to reconsider."
A Home Office spokesperson said: "We are reconsidering Ms Chiang's application now that further evidence has been provided."
Register for free to continue reading
Registration is a free and easy way to support our truly independent journalism
By registering, you will also enjoy limited access to Premium articles, exclusive newsletters, commenting, and virtual events with our leading journalists
Already have an account? sign in
Register for free to continue reading
Registration is a free and easy way to support our truly independent journalism
By registering, you will also enjoy limited access to Premium articles, exclusive newsletters, commenting, and virtual events with our leading journalists
Already have an account? sign in
Join our new commenting forum
Join thought-provoking conversations, follow other Independent readers and see their replies