Fury as NHS recruits 100 doctors from India only for Home Office to deny them all visas
NHS bosses warn cap on visas for non-EU doctors leading to rota gaps and delays in patient care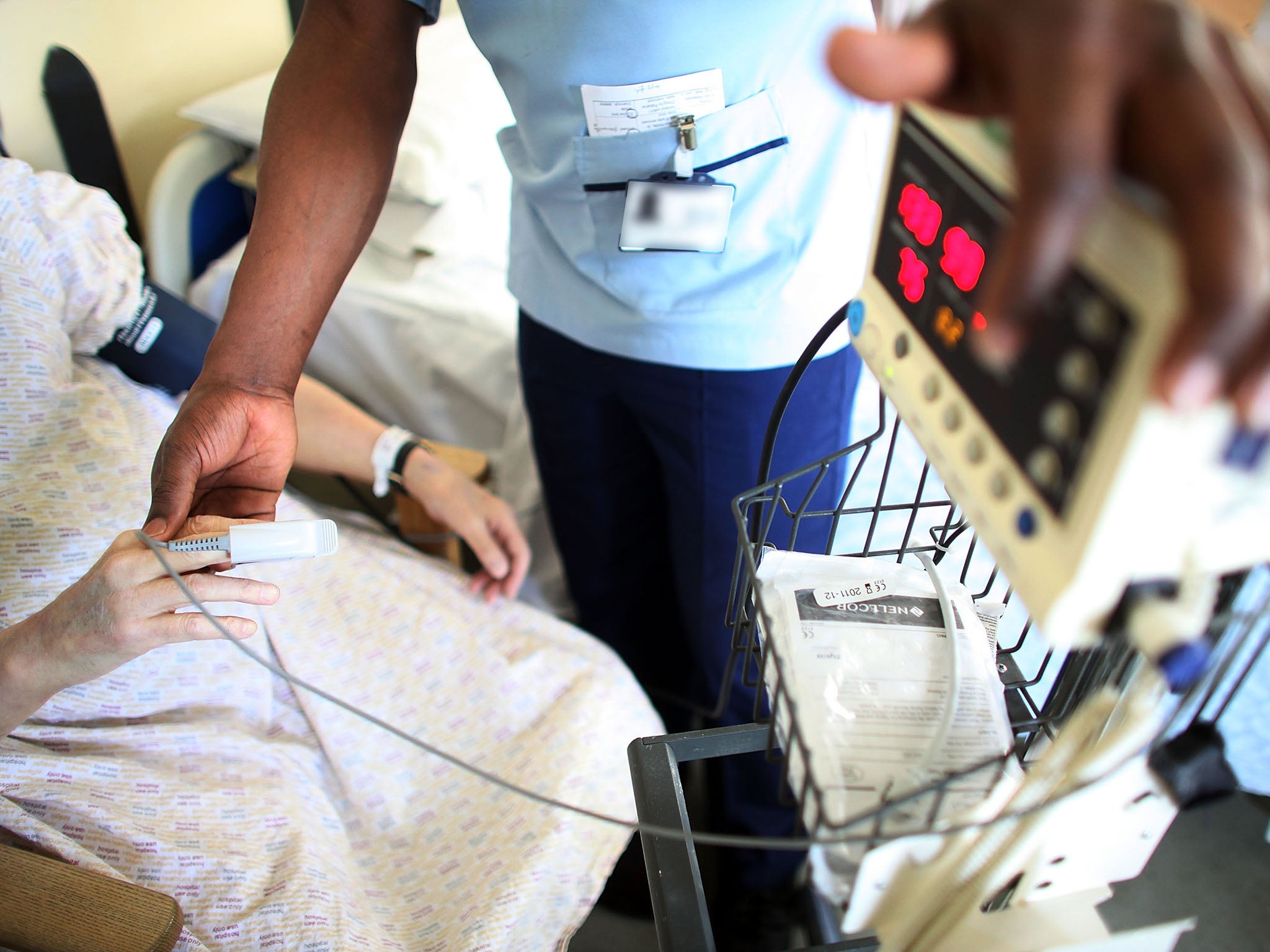 Hundreds of doctors recruited by the NHS from overseas have been denied visas by the Home Office, leading to increased pressures in the health service.
NHS bosses said limits on the number of visas issued to non-EU doctors were contributing to rota gaps and delays in patients receiving care.
Some 100 Indian doctors are reported to have been refused for a scheme in the North-west that supplies junior doctors to 30 NHS trusts.
Chief executive of NHS Employers Danny Mortimer told the BBC he had heard of 400 cases of blocked visas of overseas doctors since December.
"We have examples of clinics being cancelled and delays in terms of patients receiving care. It exacerbates pressures in what are relatively small medical teams," said Mr Mortimer.
Jon Rouse, chief officer of the Greater Manchester Health and Social Care Partnership, said: "As we reach the end of a winter where the NHS has been stretched to its very limits, partly as a result of a lack of medical workforce, we find it almost impossible to understand how this decision can have been reached."
Boris Johnson clashes with Theresa May after demanding amnesty for all long-standing Commonwealth immigrants
Paul Myatt, workforce policy adviser at NHS Providers, said that faced with shortages of doctors, recruiting internationally was one of the few options available to trusts in the short term.
"It's deeply frustrating for trusts and doctors that when a job offer has been made, after considerable time and expense, trusts are repeatedly being declined the certificates of sponsorship needed for doctors to get work visas," he said.
"For the trust it means unfilled vacancies which often have to be filled by paying premium locum rates. For doctors, they may give up on working in the NHS and decide to work in another country.
Lawyer Barry O'Leary warns Windrush scandal will happen again if government persists with immigration plans
"We appreciate that discussions are taking place within government about this issue but there needs to be a new sense of urgency to find a solution so that trusts can recruit the staff they need to care for patients."
In February, NHS Improvement said that there were 100,000 vacancies across England's 234 acute, ambulance and mental health trusts.
The Home Office said any Tier 2 applications – which doctors come under – that are refused in oversubscribed months could reapply in future ones.
A spokesperson added: "It is important that our immigration system works in the national interest, ensuring that employers look first to the UK resident labour market before recruiting from overseas.
"When demand exceeds the monthly available allocation of Tier 2 (General) places, priority is given to applicants filling a shortage or PhD-level occupations.
"The published shortage list, based on advice by the Migration Advisory Committee, includes a range of medical professionals, including consultants specialising in clinical radiology and emergency medicine, and we estimate that around a third of all Tier 2 places go to the NHS."
Join our commenting forum
Join thought-provoking conversations, follow other Independent readers and see their replies