'These are women who struggle to afford food and shelter': Court rejects bid to stop destitute migrants being charged for NHS maternity care
'We know from our research that charging deters vulnerable women from attending for maternity care, putting the lives of women and their babies at risk,' says Maternity Action director
Maya Oppenheim
Women's Correspondent
Thursday 02 July 2020 01:45 Comments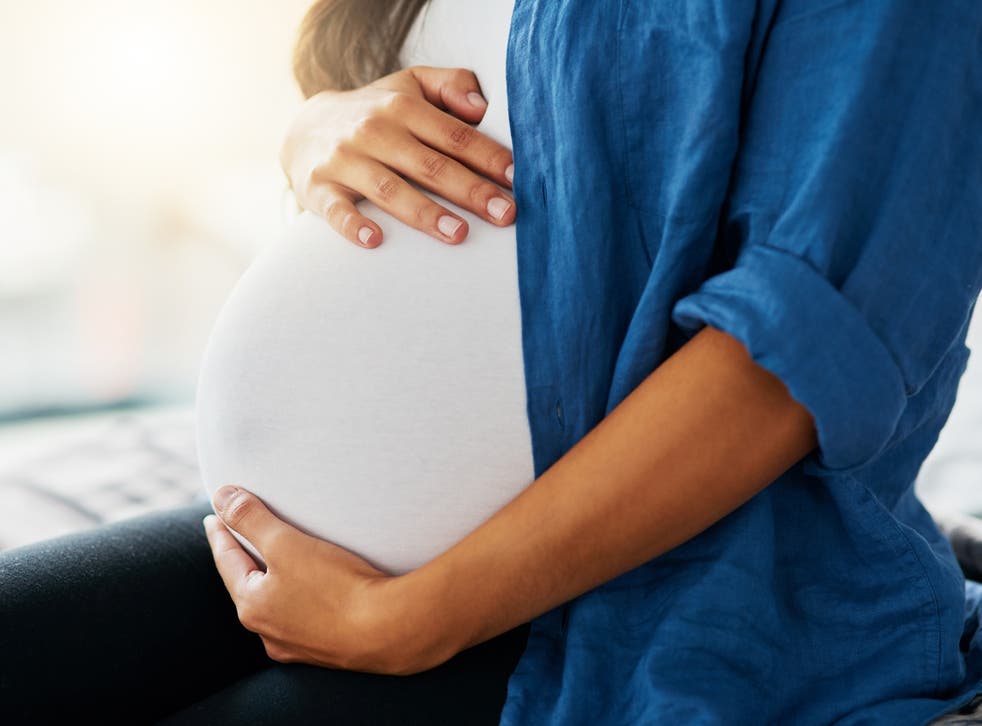 A bid to stop destitute migrant women being charged for NHS maternity care has been rejected by the High Court.
Maternity Action, a leading maternity rights charity which launched a legal challenge, voiced anger at the government's decision not to overhaul the "punitive charging regime".
The High Court denied Maternity Action authorisation to go ahead with the judicial review after an oral hearing on Wednesday morning.
A woman, who faces decades of paying back charges to the NHS for maternity care, joined forces with the charity after running up charges of £10,636 for maternity care.
The female genital mutilation (FGM) survivor, whose identity has not been revealed, maintained the current charging system leads to delays in pregnant women accessing maternity care.
Rules specify overseas women from outside the European Union who are expecting a baby must be charged for NHS care – with debt from maternity care affecting future immigration applications.
Charges start at around £7,000 but potentially double if there are complications with the pregnancy.
The deaths of three pregnant women were directly linked to the Conservative government's charging system in a major report that came out in December. The women died after delays in seeking help due to wrongly thinking they would have to pay for care.
Ros Bragg, director of Maternity Action, told The Independent she was highly concerned about the government's "failure to act on solid evidence" of the harm that charging causes pregnant women and new mothers.
She said: "For more than ten years, we have been asking the government to stop putting the health of destitute pregnant women at risk by charging them for essential NHS care, and we will not stop campaigning on this. We know from our research that charging deters vulnerable women from attending for maternity care, putting the lives of women and their babies at risk. These are women who struggle to afford food and shelter. They are in no position to pay for healthcare.
"The pandemic creates new dangers for pregnant women, and particularly for black, Asian, and minority ethnic women who are at greater risk of hospitalisation and death. It is of enormous concern to us that the government is still resisting our calls for suspension of maternity charging. We know from our advice service that there are women with high-risk pregnancies who are avoiding maternity care out of fear of incurring a debt they cannot pay.
"The government claims that it is conducting an internal review of the impact of charging on pregnant women, however, this only came to light in the week before the court hearing. Whether the government is genuinely committed to explore this question remains to be seen. This is a complex case based on equality and human rights law. Every judicial review based on equality and human rights law faces challenges."
Ms Bragg said the charity was "very disappointed" their legal challenge did not succeed and they are currently considering whether or not to appeal the High Court decision.
The campaigner noted an early day motion calling for the suspension of charging for NHS maternity care has collected more than 100 signatories. This "indicates" a high level of interest in the issue which will hopefully result in "greater scrutiny" of the charging system and consequently "improve the lives of vulnerable women", she said.
Justice Philippa Whipple, who rejected the legal challenge, has yet to release a judgement explaining her reasoning for throwing the case out.
Doctors and campaigners previously told The Independent migrant women who have miscarriages are being wrongly charged £7,000 for antenatal care despite never going into labour.
A Department of Health and Social Care spokesperson said: "We have always been clear that urgent treatment, including all maternity services, should never be withheld.
"We are supporting Trusts to ensure these rules are fully understood and no chargeable woman is discouraged from receiving maternity care."
Register for free to continue reading
Registration is a free and easy way to support our truly independent journalism
By registering, you will also enjoy limited access to Premium articles, exclusive newsletters, commenting, and virtual events with our leading journalists
Already have an account? sign in
Join our new commenting forum
Join thought-provoking conversations, follow other Independent readers and see their replies