NHS 'plans cuts across England' to fill £22bn funding shortfall
Austerity measures include closure of hospitals and more 'virtual consultations' 
Friday 26 August 2016 09:33 Comments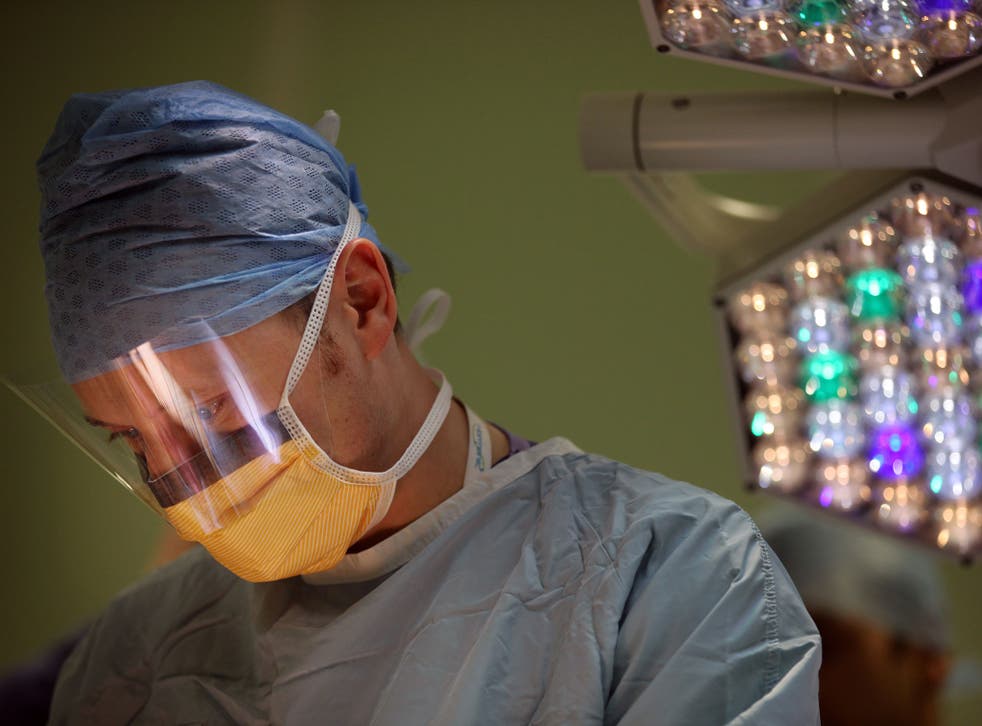 NHS services in England are facing radical cuts as administrators seek to plug a £22bn funding shortfall.
NHS England has divided the country into 44 areas and asked each to submit a cost-cutting "sustainability and transformation plan" (STP).
Measures taken to reduce the deficit could include the closure of some accident and emergency departments, the merger of neighbouring hospitals and a reduction in face-to-face consultations, according to an investigation by The Guardian and campaign group 38 Degrees.
The NHS would need to make the savings by 2020-21 in order to meet the targets set by former Chancellor George Osborne and the chief executive of NHS England, Simon Stevens.
Laura Townshend, director of 38 Degrees, commented: "These proposed cuts aren't the fault of local NHS leaders.
"The health service is struggling to cope with growing black holes in NHS funding.
"The NHS belongs to all of us - so local people should get a say in any changes to their local services," the BBC reported.
Dr Paul Hobday, leader of the The National Health Action party, told The Independent:
"This is not a sudden crisis today. This has been written and talked about in government and NHS England planning since before 2012. Patients will suffer.
"The NHS will no longer offer its key elements, comprehensive, universal and accessible care. Private health care will reap the rewards.
Health news in pictures

Show all 40
"NHA has warned that this is where we are heading, but the speed and the scale is horrifying. If Jeremy Hunt ever again says he puts patient care first, then the evidence of what is happening now will prove him to be a liar."
Some of the proposals are likely to be given the green light as early as October.
Register for free to continue reading
Registration is a free and easy way to support our truly independent journalism
By registering, you will also enjoy limited access to Premium articles, exclusive newsletters, commenting, and virtual events with our leading journalists
Already have an account? sign in
Register for free to continue reading
Registration is a free and easy way to support our truly independent journalism
By registering, you will also enjoy limited access to Premium articles, exclusive newsletters, commenting, and virtual events with our leading journalists
Already have an account? sign in
Join our new commenting forum
Join thought-provoking conversations, follow other Independent readers and see their replies