NHS hospitals forcing surrogate families to hand over newborn babies in car parks due to 'dire and outdated' laws
Exclusive investigation: 'We felt like we were stealing a baby,' one mother tells The Independent
Siobhan Fenton
Social Affairs Correspondent
Saturday 29 October 2016 18:36 Comments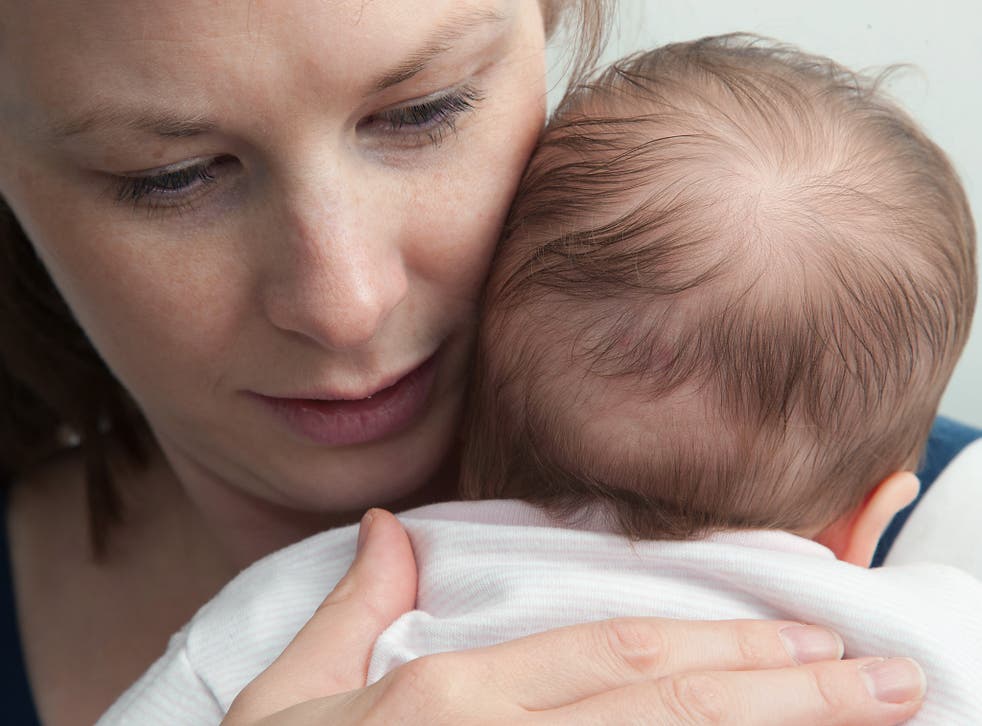 Hospitals are forcing surrogates to hand over newborn babies to parents in car parks for fear they may fall foul of "dire" and "outdated" surrogacy laws that are failing families, The Independent can reveal.
Surrogates, parents and lawyers say such handovers are "demeaning" and leave families feeling distraught, humiliated and let down by an ongoing failure to properly legislate for surrogacy. They say hospitals are insisting the emotional moment of receiving the baby happens in the bleak environment of the car park because hospital staff fear they could be implicated in legal disputes if the exchange happens on NHS premises.
"We felt like we were stealing a baby," one mother told The Independent. "It put a huge strain on everything."
Advocates say confusion over surrogacy legislation is growing as the number of babies born this way rises, due to improvements in fertility technology and lowering stigma about non-traditional families. Some 214 surrogate babies were registered with the courts in 2014-15, up from 138 in 2011-12.
Surrogate births are governed by the 1985 Surrogacy Arrangements Act, which bans commercial payments and requires a six-week period immediately after a baby is born before parties can apply to the courts for a formal transfer of parental rights. Campaigners and lawyers argue such rules are now outdated. The Government has indicated reforms to surrogacy law could be introduced by 2020.
But although the Department of Health told The Independent hospitals are wrong to insist families leave the NHS premises for legitimate handovers, lawyers insist such practices are "common". One woman, who asked not to be named, said she was upset by the way she was forced to take custody of her newborn.
Describing her experience, she said: "[Hospital staff] took us off the premises. They got the surrogate's husband to come and escort us out. He physically carried the baby out of the hospital and handed us the baby in the car park. It seems hospitals don't want to take any responsibility in case a legal dispute occurs and it has happened on their territory so they're liable."
She explained: "We felt like we were stealing a baby. It put a huge strain on everything. There's an overwhelming sense you've done something wrong by having a child through surrogacy. We're good law-abiding people and we were treated like we'd done something wrong. I felt incredibly vulnerable."
Natalie Gamble, a lawyer who specialises in legal issues surrounding surrogacy, said she had been involved in many similar cases.
She said: "This is relatively common, since hospitals do not wish to be involved in the handover of a child who are not legal parents. It's just one example of how the lack of legal recognition of surrogacy in the UK makes those involved feel what they are doing is somehow illegitimate or murky."
Natalie Smith, trustee of the campaign group Surrogacy UK, said: "Sadly, the handing of babies over in car parks is very common for surrogacy. It is demeaning for all involved and makes people feel as though they have done something wrong.
"No new parents should have to start their journey being made to feel demeaned and ignored, especially at such a life-changing, joyful and vulnerable time. Many parents through surrogacy have gone through years of heartache to have their children and both surrogates and parents deserve to have a positive experience."
She added: "We have also heard of cases where parents have been told that they are not allowed to be at the birth of their child, or to hold the baby when it is born. In other cases surrogates have been told that if they don't look after the child – which isn't theirs – when it is born the hospital will call social services. Clearly this is unacceptable and it's in no one's interests that surrogates are treated this way."
Surrogacy is legal in the UK provided that the surrogate does not receive payment for the pregnancy, beyond reasonable expenses incurred during the pregnancy and the birth. Once a baby is born by a surrogate, the child is legally that of the birth mother and any spouse they have until a parental order is obtained from a court which transfers parental rights to the intended parents. This can take several months for courts to consider and approve, meaning surrogates can remain the legal parents for a considerable time period against their wishes.
This can have other consequences. One woman who gave birth to a baby as a surrogate for a couple in her extended family this summer told The Independent that the delay in transferring parental rights had caused her considerable distress. She gave birth to twins who have had serious health complications requiring urgent medical treatment and a stay in neonatal intensive care. As she is the legal parent, she has to approve all procedures for the babies as only she can give medical consent.
She said this can leave new intended parents feeling helpless and undermined as their connection to the babies is not acknowledged. She said: "The law is a complete headache. Since the birth I've had to give consent for every procedure. Every day or every other day for months was another phone call. I had to give consent for four or five operations, feeding tubes being put in or lines.
"I even had to give consent forms for the couple to see the twins without me being there, for the twins' grandparents to see them. They know they're the babies' parents and they are them, but they're not being recognised at the moment."
UK news in pictures

Show all 50
Ms Smith said: "Surrogacy law needs to be urgently reviewed and reformed. Even one child or family let down by the current law is too many, but sadly more and more people will be affected whilst we wait for reform to happen.
"According to data, the average year on year growth rate in parental order applications is 35 per cent. A quick review of the current legislation and a rapid response from the Law Commission and the Government is vital."
Labour politician and former MP for Bolton West Julie Hilling, who has spoken in Parliament on surrogacy issues, told The Independent it was "ridiculous" that some surrogate parents had to resort to car park handovers.
"It makes surrogacy into something like a dirty secret, when actually it's a very positive choice for would-be parents, and for the woman who is prepared to carry a child," she said.
"Clearly it's something we need to update our laws [on]. More people are considering surrogacy, so clearly we have to do something to ensure ridiculous things like that don't happen."
A spokesperson for the Department of Health said: "Altruistic surrogacy is perfectly legal so it is unacceptable that some families feel they are being forced off NHS premises after the birth of children.
"We are working with surrogacy groups to develop guidelines both for those entering into surrogacy arrangements and also for care professionals. The Law Commission is also looking at the issue of surrogacy as part of its work programme from 2017."
Register for free to continue reading
Registration is a free and easy way to support our truly independent journalism
By registering, you will also enjoy limited access to Premium articles, exclusive newsletters, commenting, and virtual events with our leading journalists
Already have an account? sign in
Join our new commenting forum
Join thought-provoking conversations, follow other Independent readers and see their replies