Northeast lockdown: New coronavirus restrictions announced after spike in cases
More than 1.5 million people banned from socialising with different households, while pubs and restaurants told they must shut at 10pm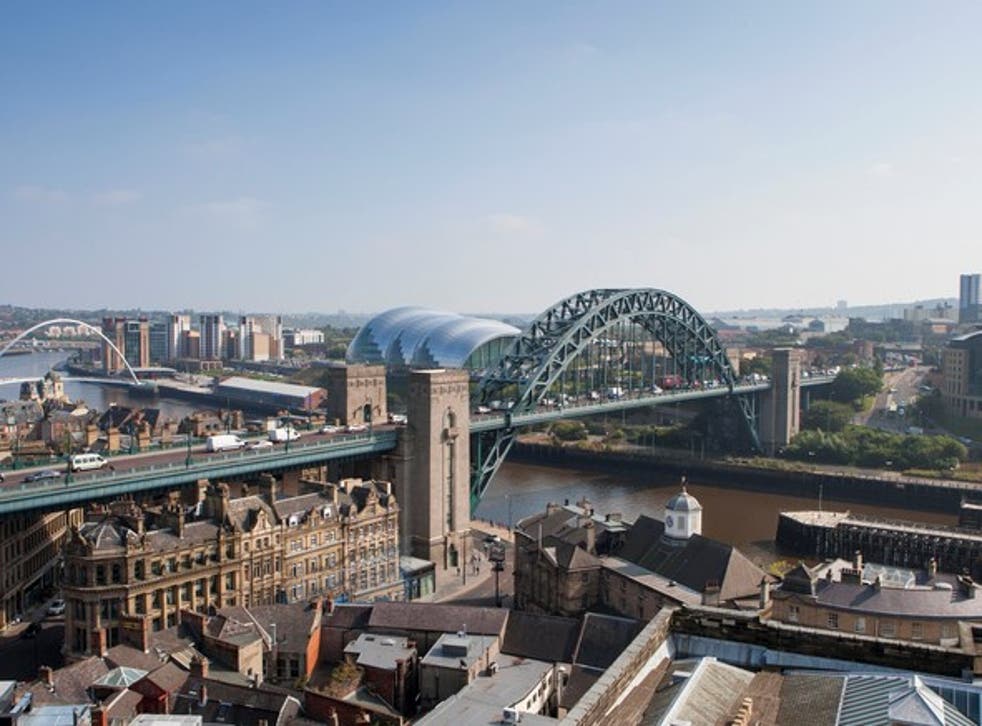 More than 1.5 million people across the northeast of England have been placed under new coronavirus restrictions after cases across the region rose dramatically there.
Members of different households will be banned from socialising while pubs and restaurants will have to shut by 10pm under the new measures announced on Thursday morning after Covid-19 cases tripled in the region in three weeks.
The restrictions will be implemented across Northumberland, Newcastle, Sunderland, North and South Tyneside, Gateshead and County Durham from midnight on Thursday after being announced by health secretary Matt Hancock in a statement parliament.
He said: "I know these decisions have a real impact on families, on businesses and on local communities but I can tell everyone affected, we do not take these decisions lightly."
But he added: "The data says we must act now."
Explaining the action, he told MPs: "Local authorities [in the region] wrote to me earlier this week asking for tighter restrictions. As a result, we have taken swift action to put them in place. From tomorrow … residents should not socialise with people outside their own household or bubbles.
"Hospitality for food and drink will be restricted to table service only and late-night restrictions will be introduced so leisure and entertainment venues must close between 10pm and 5am."
Other guidance includes avoiding non-essential travel on public transport, while anyone who attends sporting events is advised to stop going, the Department of Health and Social Care said later.
No details were given on how long the restrictions would last but Nick Forbes, leader of Newcastle City Council, said the temporary measures were aimed at "preventing a damaging full lockdown".
He said: "The evidence we've found from local testing is that it's spreading in three main areas – in pubs, in people's homes and in grassroots sports.
"So [council leaders] have put together a series of requests to government for additional restrictions around these areas for a fixed period of time to try to prevent a damaging full lockdown."
Fifteen Labour MPs representing the region, meanwhile, said they "agree that restrictions must be put in place in order to protect public health".
But in an open letter, the 15 – including Sunderland MPs Julie Elliott and Bridget Phillipson – demanded more information, data and support for the local councils to lead the response.
The news of the restrictions immediately raises questions for other regions: in the northwest, Liverpool and neighbouring Warrington both have infection rates higher than many of the seven northeast council areas included in the new restrictions, suggesting they too may face further measures.
The number of confirmed Covid-19 cases in the UK rose to 3,991 on Wednesday, while the number of hospital patients now requiring mechanical ventilation has gone above 100 for the first time since July.
Register for free to continue reading
Registration is a free and easy way to support our truly independent journalism
By registering, you will also enjoy limited access to Premium articles, exclusive newsletters, commenting, and virtual events with our leading journalists
Already have an account? sign in
Register for free to continue reading
Registration is a free and easy way to support our truly independent journalism
By registering, you will also enjoy limited access to Premium articles, exclusive newsletters, commenting, and virtual events with our leading journalists
Already have an account? sign in
Join our new commenting forum
Join thought-provoking conversations, follow other Independent readers and see their replies