North Sea oil and gas workers facing redundancy encouraged to become teachers under Government-funded training programme
£12 million Transition Training Fund intended to help people move into other roles
Chris Green
Scotland Editor
Tuesday 16 February 2016 20:32 Comments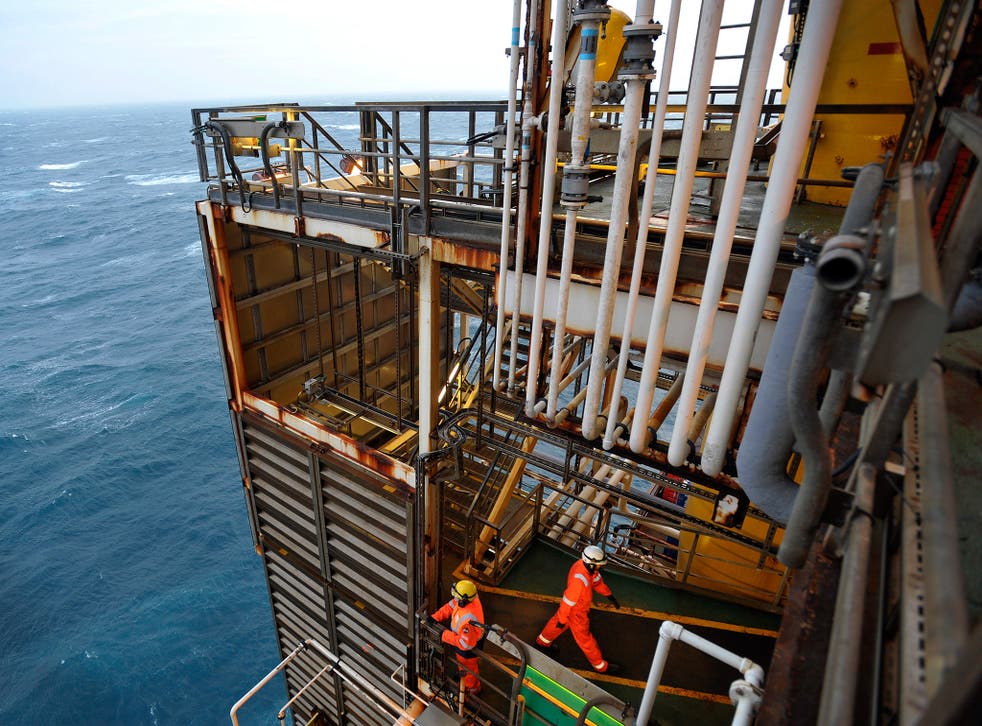 North Sea oil and gas workers who are facing redundancy will be encouraged to reinvent themselves as maths and science teachers as part of a new training programme funded by the Scottish Government, it has been announced.
Workers who are at risk of losing their jobs during the current downturn in the oil and gas industry could become "high quality" and "passionate" teachers in school science classrooms, the Scottish Education Secretary Angela Constance said as she announced the scheme.
The £12 million Transition Training Fund is intended to help people move into other roles in the oil and gas, energy or manufacturing industries by offering grants to help them retrain or take part in further education. It is hoped that by including teacher training as an option, some workers will be able to channel their expertise into science, technology, engineering and maths (STEM) subjects.
"We have a highly skilled oil and gas workforce and it is important that we harness their abilities to benefit the next generation, the future of the industry and the north east of Scotland," Ms Constance said. "This is the latest in a range of actions we are taking to make sure we have the right teachers in the right places to benefit our young people."
The General Teaching Council for Scotland welcomed the move, saying it hoped that the scheme would go "some way to addressing the shortage of teachers in some parts of the country, while also increasing the number of teachers within the STEM subjects, which would be a positive outcome." But Chris Keates, general secretary of the NASUWT teachers' union, said the Scottish Government's "laudable drive" would be "seriously undermined" if it did not improve conditions for teachers, which it said were struggling under increased workloads and insufficient pay.
Register for free to continue reading
Registration is a free and easy way to support our truly independent journalism
By registering, you will also enjoy limited access to Premium articles, exclusive newsletters, commenting, and virtual events with our leading journalists
Already have an account? sign in
Join our new commenting forum
Join thought-provoking conversations, follow other Independent readers and see their replies